News
Why John Daly's son made his dad particularly proud on national signing day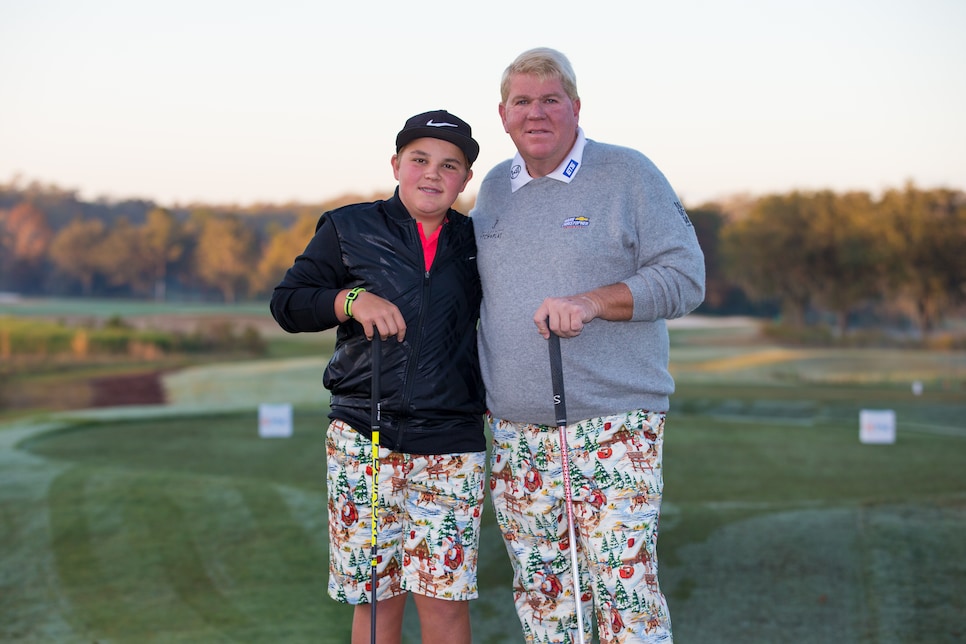 It's been a tumultuous few months for John Daly, who revealed in September he has bladder cancer. A different kind of announcement by his son on Wednesday, though, was certainly a welcome sight for the two-time major champ.
John Daly II, better known as "Little John," will follow in his famous father's footsteps by playing collegiate golf at the University of Arkansas. Not surprisingly, Big John, who played for the Razorbacks from 1984 to 1987, was delighted by the decision.
And in case you aren't familiar with Little John's game, well, let's just say he subscribes to the same grip-it-and-rip-it philosophy of his dad. Little John has stolen the show at the Father/Son Challenge in recent years and he can absolutely bomb it.
Of course, there's more to his game than just power and Loudmouth clothes. Three days after his dad's cancer reveal, Little John, 16, fired a final-round 68 to win the International Junior Golf Tour's Fall Kickoff event. And earlier this year he finished runner-up at the Dye National Junior Invitational at Crooked Stick, where Big John won the 1991 PGA Championship.
In other college golf news, Preston Summerhays, the 2019 U.S. Junior Amateur champ, signed with Arizona State. Summerhays is the son of former PGA Tour pro turned instructor Boyd Summerhays, and his uncle Daniel earned more than $9 million on the PGA Tour.
In other words, it doesn't hurt to come from a golf family. But with great genes come great expectations. Good luck to these two young men at the next level.