Podcasts
Joel Dahmen refuses to dunk on our boss and a spicy debate about beginners on the golf course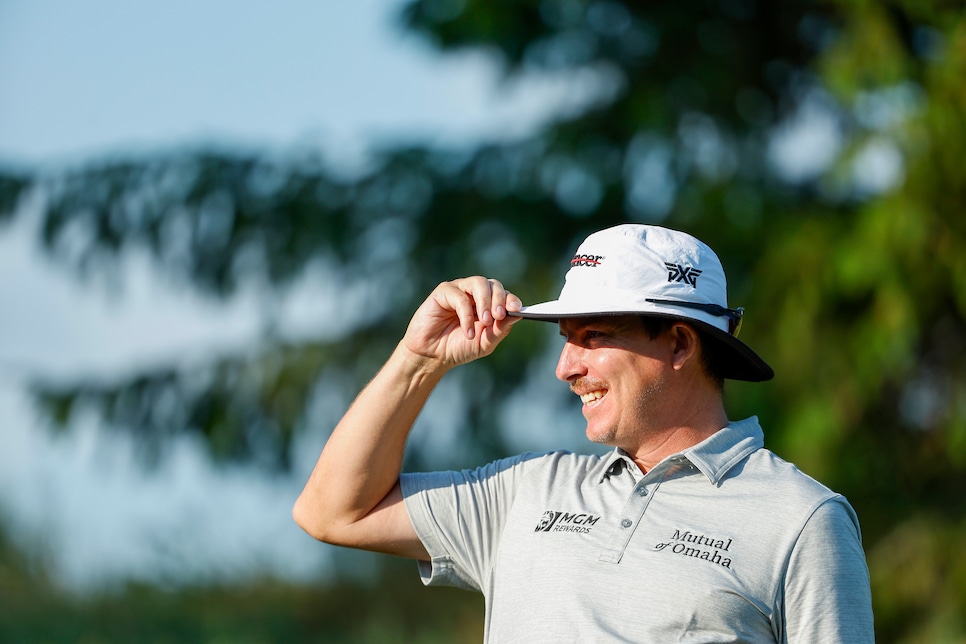 Almost a year ago, one of Golf Digest's most-watched videos hit YouTube, featuring Joel Dahmen and our boss, Sam Weinman, swapping drives to see what an extremely average player would shoot from where a tour player hits it off the tee. Dahmen is not exactly Ludvig Aberg-long, but he does still move it nearly 300 yards on average. Even our boss, Sammy, could break 80 with that type of length. Surely.
If you watched the video (check it out here if you haven't) ... SPOILER ALERT ... Sam did not, in fact, break 80, just missing with a round of nine-over 81 while Dahmen managed a 75 from where Sam hit it off the tee. Myself, Steve Hennessey and Alex Myers couldn't help but notice that after the video officially dropped on November 28, 2022, Dahmen's form on the PGA Tour noticeably declined, which was obviously 100 percent our boss's fault. On this week's episode of The Loop podcast, we gave Dahmen the opportunity to blame Sam for his 2023 woes. Dahmen, being the incredibly-nice dude he is, declined.
"I love Sam, he's a great guy," Dahmen said. "I really enjoyed it, I'd want to do [the experiment] again. But if you look directly at the two months after I played with him, I had probably the best run of my career."
Of course, what we forgot in the hopes of Dahmen dunking on Sam, was that the video was shot two months before it dropped. In reality, in the two months immediately after, as Dahmen explained, he played his ass off, collecting five top-16 finishes in six starts between the Sanderson Farms and the RSM Classic. Unfortunately, Dahmen let some pesky facts get in the way of our narrative.
"Then I had Christmas off, then the kid came, then my golf game disappeared," Dahmen added. "So, if you look at the direct results post-Sam, they're actually very good. So you could argue that he actually made my game better."
Dahmen, who joined us this week on behalf of Bushmill's, who he has partnered with and made his own drink called "Joel's Juicy Lie," also talked about his rise to stardom via Netflix's "Full Swing," his thoughts on the new Fall schedule, and much more. Plus, we have a spicy debate about beginners on the golf course. How bad is too bad to be allowed to play? Listen to the full pod below to hear it all, and please like and subscribe to The Loop wherever you get your podcasts.