Podcasts
Holly Sonders opens up about her time as a TV 'robot,' her new NSFW business venture, and golf trips with Oscar De La Hoya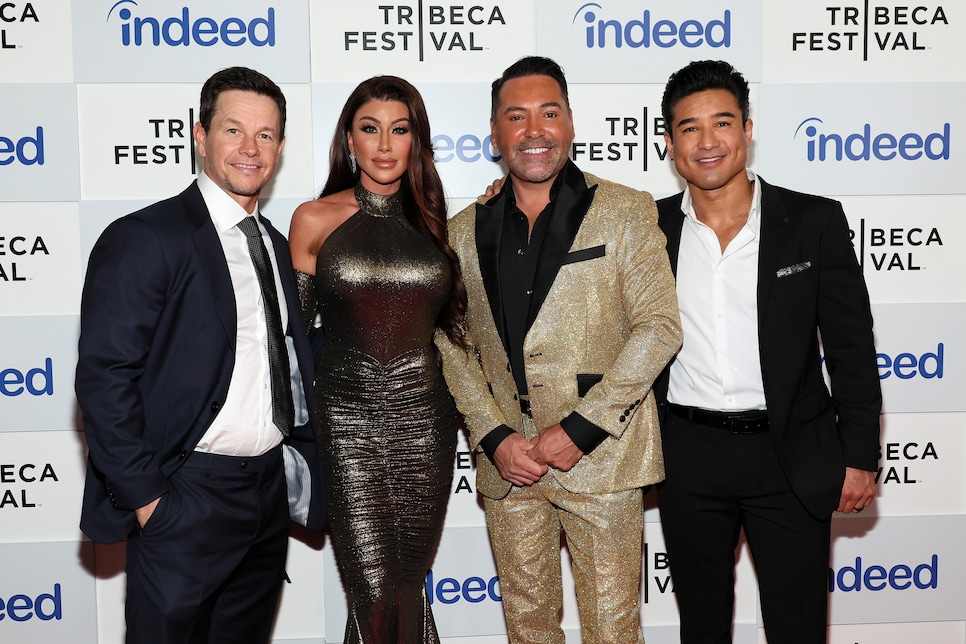 Holly Sonders, Oscar De La Hoya, Mark Wahlberg and Mario Lopez attend "The Golden Boy" world premiere during the 2023 Tribeca Festival.
Dia Dipasupil
Holly Sonders has heard it all from the haters, but she doesn't care. The former TV star has taken an unconventional career path to say the least, but people are still watching her. And she's got the receipts to back it up.
More importantly, Sonders has finally found true happiness in her life.
"If somebody told me in 15 years you're about to marry Oscar De La Hoya and manage a topless sports league, I would have been like, hell yes," Sonders says of the recently launched subscription site Exposed Sportz. "When I'm 35 I'm going to be doing this? That sounds like a ton of fun."
Fun is not what Sonders was having during her TV days on Golf Channel and Fox Sports. She says the bubbly personality seen by golf fans watching "Morning Drive" was mostly an act.
"I was just dying inside most of the time to being told what to say, what to do, how to act," Sonders says. "And so it's, there's something to be said for being free whether other people like it or not."
A candid Sonders hopped on this week's episode of The Loop podcast to talk about her past TV career and how much more money she makes now, her famed Golf Digest cover shoot, and her new NSFW business venture. She also opened up about her relationship with Oscar De La Hoya, which includes plenty of red carpets—and plenty of trips to play Pebble Beach.
We also discuss Viktor Hovland winning the Tour Championship, an all-time degenerate gambling moment among the guys, and debate the PGA Tour's Player of the Year. Plus, we have a special bonus chat with new Met Open champ Dylan Newman. It's a jam-packed episode so please have a listen: