Podcasts
This incredible Jon Rahm drinking story led to the humblebrag of the century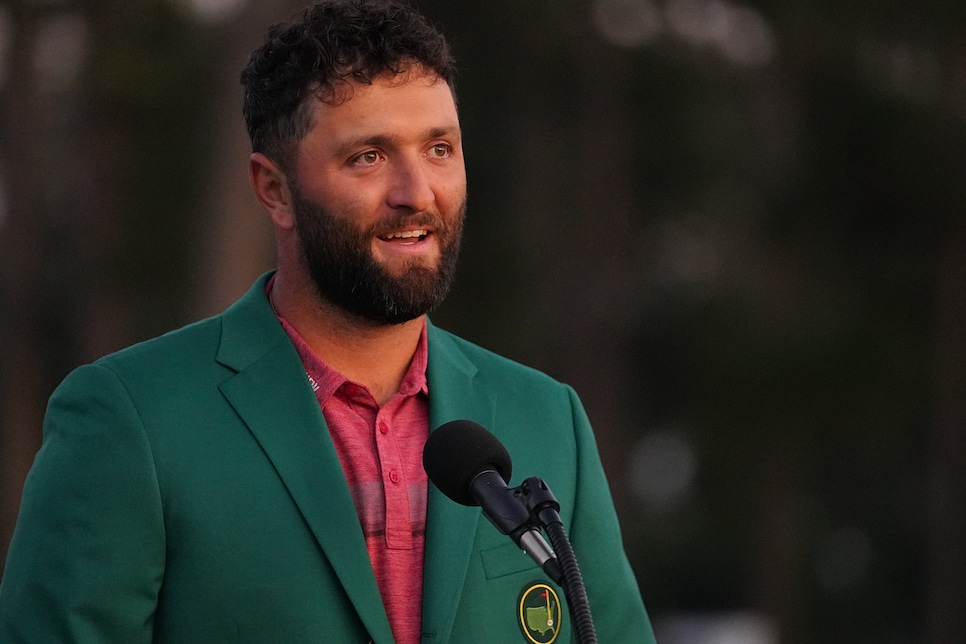 If Jack Nicklaus is offering you free advice on how to prepare for a major, it's not a bad idea to listen. And it's an even better idea to try and emulate. That said, Jon Rahm had to scratch his head when the Golden Bear told him what he used to do before the four biggest weeks of each season.
"He told me before a lot of majors, what he would do is, go to the venue, play Wednesday, Thursday and Friday, or something like that, and Friday, fly home," Rahm said on this week's episode of The Loop podcast.
"And then, put the clubs in the closet. Not touch them Saturday, Sunday, and fly [back to the venue] Monday," he added. "And I was like, what? And he's like, 'yeah, yeah, I did that for every major.' I'm like, what do you mean you did that? Two days before you went, you did nothing golf-related? He was like 'no, I was with my family, forgot about golf.' And I was like, OK, I'm going to try this."
The week before this past April's Masters, try he did. Rahm says he went as "intense as can be" on Tuesday, Wednesday and Thursday, then he let loose back home at Silverleaf Golf Club in Scottsdale, Az. And we mean really loose. As Rahm's tells it, he went out with some buddies for the "Black and Blues" skins game at the club, and the drinks began to flow. Rahm says they stopped counting after eight drinks, which caused him to lost track of his score.
"We took it to an extreme," he said. "I told Kelley [Rahm's wife] we're going to have fun. We're with friends, we're playing music, we're all drinking, smoking cigars. My goal was to tee up driver on every single hole that's not a par 3, hit it as hard as I can and see what happens."
Rahm proceeded to literally, and figuratively, black out, starting with an eagle thanks to a driver-pitching wedge on a par 5. They didn't count up the final score until afterward, learning that Rahm had threw up a 60 without even realizing it. Of course, he then went on to win the Masters the following week. Safe to say, he may have a new pre-major week tradition, courtesy of the great Jack Nicklaus.
We had to ask, was that blackout 60 his low score at Silverleaf? Rahm answered that question with the humblebrag of the century.
"No, I've shot 59 twice, but sober," Rahm said. OK then!
Listen to our entire podcast with Rahm here (and subscribe to The Loop wherever you get your podcasts).
And watch the video of our interview with Rahm in its entirety below: