Podcasts
We sat down with Jon Rahm, who can tell you where every single bathroom is at Augusta National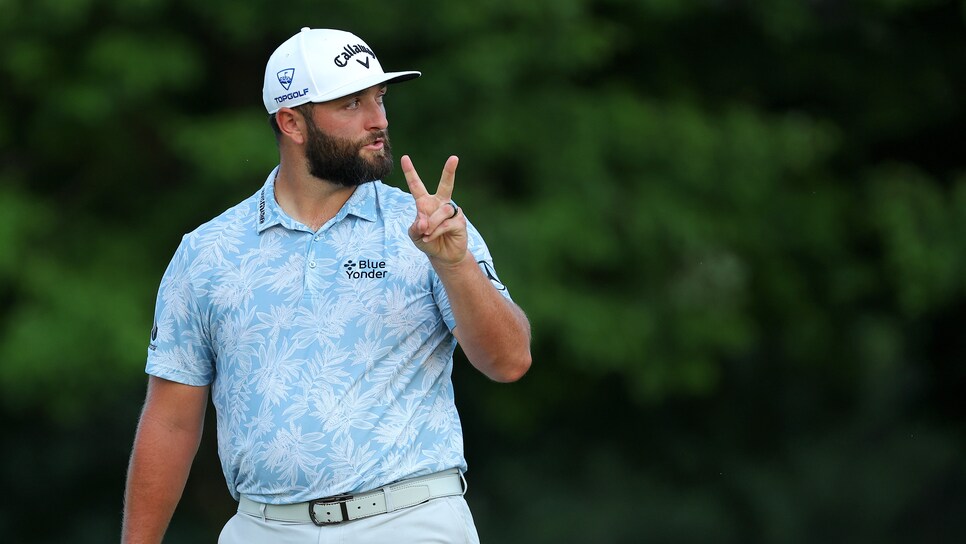 When asked what his No. 1 change on the PGA Tour would be, Jon Rahm did not hesitate. More Port-a-Potties. He's a simple man.
Of course, Rahm had a few other notable suggestions, but more places to go to the bathroom was clearly at the front of his mind. One place where that's not an issue, to the surprise of absolutely no one, is Augusta National Golf Club, which hosts perhaps the most well-run sporting event there is every April.
This week, we had a chance to pick Rahm's brain on this very topic in person. In town for the U.S. Open (the tennis one) in Queens on behalf of Maestro Dobel Tequila, the Spaniard sat down in Midtown with myself, Stephen Hennessey and Alex Myers for a bonus episode of The Loop podcast, and the topics weren't all bathroom-related.
You can watch the full video below:
The Spaniard also expanded on a potential new drinking-related major tradition for him, the controversial selection of Justin Thomas for the U.S. Ryder Cup team, and his favorite reality TV shows. If you thought he was passionate about port-a-potties, wait until you hear how heated he got over a recent season of CBS' "Big Brother."
To hear our full interview with Rahm, please listen below, and like and subscribe to The Loop wherever you get your podcasts.