Roundtable
Surprises? Snubs? Our writers break down the U.S. Ryder Cup captain's picks and the 2023 American team overall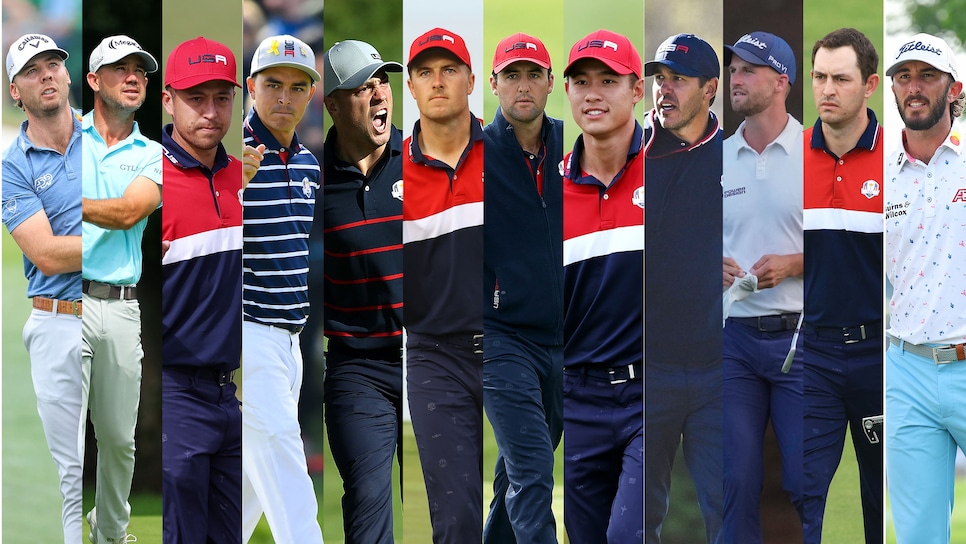 The wait is over, the phone calls—both the easy ones and the hard—have been made. Eighteen months after being tasked with leading the 2023 U.S. Ryder Cup captain, Zach Johnson fulfilled one of the toughest parts of the job, making his six captain's picks.
On Tuesday morning at PGA of America headquarters in Frisco, Texas, Johnson revealed that he's taking Sam Burns, Rickie Fowler, Brooks Koepka, Collin Morikawa, Jordan Spieth and Justin Thomas to join the 12-man team that will try to be the first American squad to win a Ryder Cup in Europe since 1993. They join the six players who earned spots off the Ryder Cup points list: Scottie Scheffler, Wyndham Clark, Brian Harman, Patrick Cantlay, Max Homa and Xander Schauffele.
So, after months of considering possible lineups, gauging the pros and cons of taking any number of talented American players, how did Johnson do with his choices? Our editors offer their instant analysis at the captain's picks and how the American team stacks up as they prepare to make the trip to Italy and Marco Simone at the end of September.
Biggest surprise among the captain's picks?
Honestly, I can't say there is a surprise here. The picks seemed obvious once the sun went down at the Tour Championship. Keegan Bradley and Lucas Glover really needed to show something at East Lake and didn't. Cam Young, while a great ball-striker, didn't advance to the playoff finale, and his glaring weakness is putting (145th in strokes gained). History shows us putting wins Ryder Cups. Also, tough to take two rookie captain's picks to Europe, and Johnson already had zeroed in on one newcomer, Burns, who CAN putt. —Dave Shedloski
My own analysis had the final spot coming down to Burns and Young, with Bradley and Glover out of the loop. I'm not saying it was a coin flip, but when you compare résumés between Burns and Young, along with the strength of their games (Burns a tremendous putter, Young better from tee to green), it was really, really close. In the end, Burns' relationships may have put him over the top, particularly his friendship with Scheffler, so we'll call him the most surprising pick. —Shane Ryan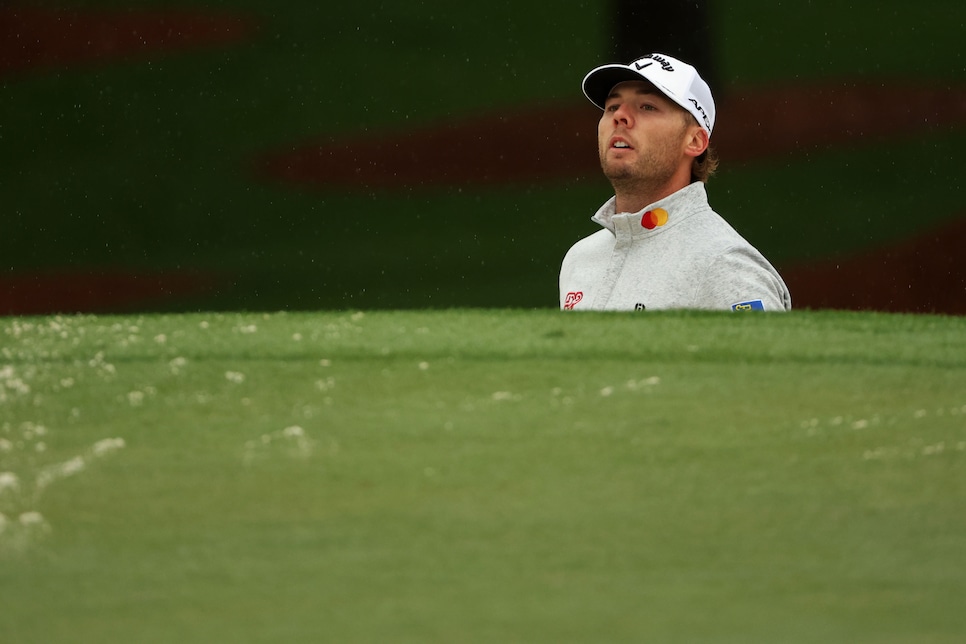 Burns. I think it was the right call—both in terms of his fit to Marco Simone and within the U.S. clubhouse—but since his win at the WGC-Dell Match Play his play has been uninspired. —Joel Beall
To me, the surprise was the lack of razzle dazzle in the whole announcement. I realize this isn't the most made-for-TV event in the world, but with Koepka, Thomas and Burns there were some interesting wrinkles to be resolved. Within 10 minutes, ZJ announced all the names—starting with Burns—and proceeded to questions. It was all business, and in many ways, a revealing tone-setter for ZJ's approach to the contest. —Luke Kerr-Dineen
You have to say Young here. Young's résumé in the big events was stellar, he played extremely well at the Match Play in March, but most importantly, and this cannot be emphasized enough: FRED COUPLES SAID HE WAS ON THE TEAM! That's the PR blunder of the entire Ryder Cup picks cycle, by far, and just imagine how it must feel if you're Young, read that story, and think your spot is secure, only to lose it to Burns at the final moment. I'm not saying this isn't painful for a guy like Bradley, who loves the Ryder Cup, or even Glover, but to be granted a pick by a vice captain in a media appearance and then to watch it fade away? That's so brutal. —S.R.
Probably Bryson DeChambeau. A top five at the PGA Championship, fresh off a 58 in his LIV Golf win at The Greenbrier and a good performance at Whistling Straits. A good driver of the ball, he'd probably do well in Rome. Yes, there's maybe a chemistry issue with the rest of the team. But it sounds like he didn't even get a phone call. I understand why he's not on the team, but even still: It's a snub. —L.K.D.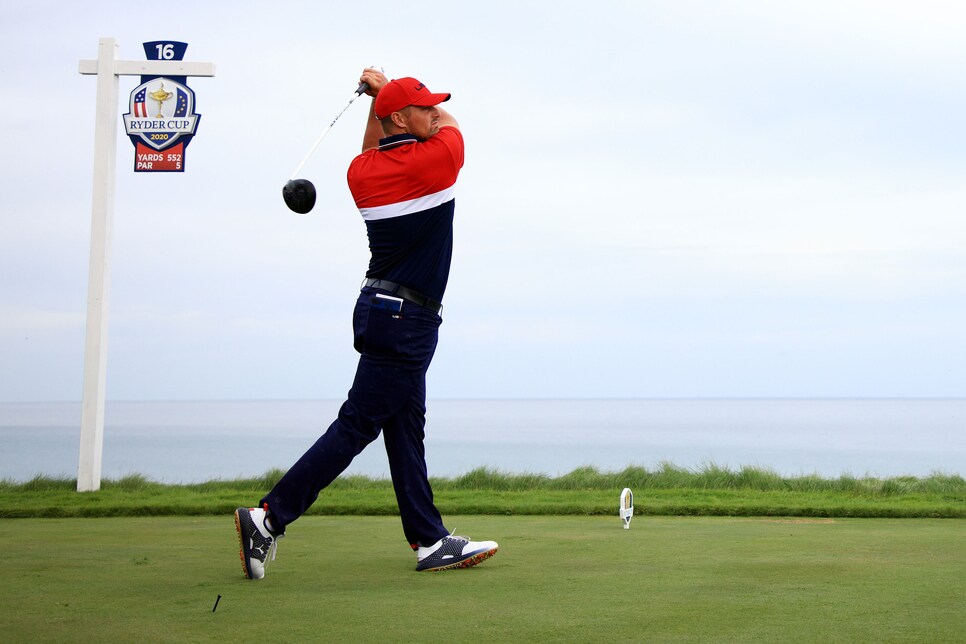 How about none. I mean, Young? Save for a nice run at Royal Liverpool his season has been a disappointment, underlined by the fact he failed to make it to the Tour Championship. Bradley? Two wins, yet his win at the Travelers was his only top-10 finish in a full-field event since March. DeChambeau? Unfortunately, no gifts from the content gods. The truth is the depth of the U.S. team wasn't as strongas it was projected in terms of performance, and no one who was left off can say their performance warranted selection. —J.B.
A case can be made that the biggest snub might be Dustin Johnson, who went 5-0 at Whistling Straits. But that was two years ago, and DJ is 2-7 in Europe and 12-9 overall, which means he had a losing record until his 2021 performance. That leaves Bradley, who won twice in the 2022-23 season, and, more importantly, is 21st in putting, the importance of which we already have stressed. And, let's face it, Zach needs putters when you look at the problems on the greens from the likes of Scottie Scheffler and captain's picks Morikawa and Thomas. —D.S.
Watch our exclusive sit-down interview with Jon Rahm
Pick that might haunt Z.J.?
No need for mental gymnastics here; a lot will be riding on Thomas, because (gestures wildly to the last four months). —J.B.
Yeah, this one is obvious: Thomas. The JT discourse has dominated Ryder Cup talk for the last month and has almost become political. There's talk that he doesn't "deserve" it, that he's only making it because he's part of the buddy system, etc. etc. Personally, I think Johnson was absolutely right to take him, but you know that if he goes to Italy and plays poorly—or even plays well but loses his matches—it's going to be a euphoric round of "I told you so!"s from the anti-JT set. It's the only pick that could really backfire on Johnson. —S.R.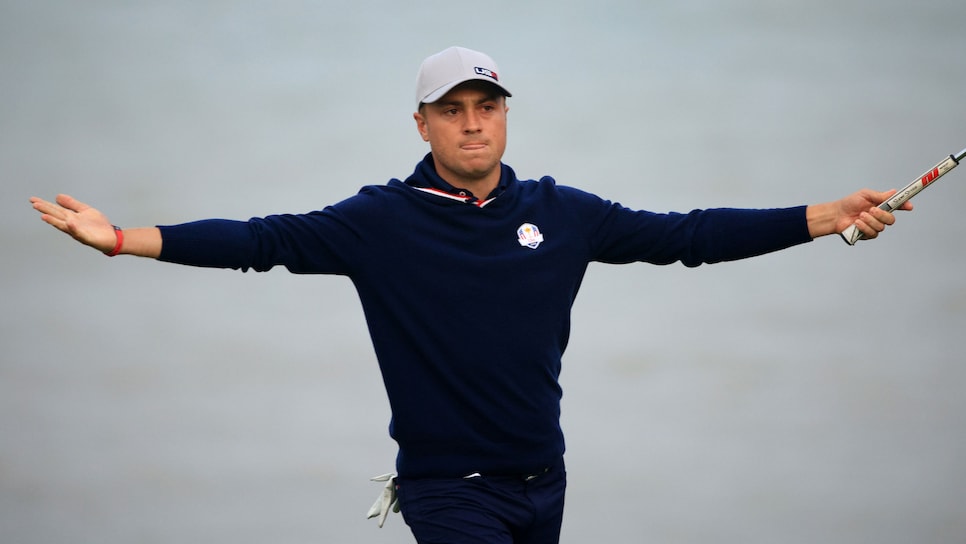 Easy. JT. "You just don't leave JT at home," Johnson said, summing up his pick of Thomas. Zach is betting that Thomas, who pairs well with his buddy Spieth, will rise to the occasion. He had better. Let's point out that JT makes a lot of birdies, even during a substandard year on the greens. He'll be under a microscope all week in Italy. —D.S.
Thomas. Every great Ryder Cup player—which JT is—gets a benefit-of-the-doubt captain's pick if he needs it. This is JT's. Either he'll play well and prove ZJ right or underperform and come in for all the heat. There's no in between. —L.K.D
Overall impression of the U.S. team?
I'll give Johnson an "A" here. I've been impressed by the U.S. Ryder Cup task force/captain's committee since Whistling Straits, and I think their analysis and choices continue to be on point. He made the six picks he should have, he created a team that has a ton of chemistry and cohesiveness, and he's given himself a great shot to be the first American captain to win in Europe in 30 years. That doesn't mean there's no room for criticism; if Spieth and Thomas in particular can't get the job done, people will rightly be wondering if he should have taken players with more form, like Bradley and Glover. —Shane Ryan
Like any coach assessing how to assemble an effective (i.e. winning) team, Johnson obviously considered relationships as well as skill sets. Zach said his six picks "made the other six whole. They're a great fit for Marco Simone and a great fit for each other, which is massive." His selections give him obvious pairings with JT-Spieth, Burns-Scheffler to go along with Cantlay-Schauffele. Koepka, Morikawa and Fowler can mesh with anyone. He tried to build a cohesive team rather than one based simply on perceived form. It's a risk, but with USA losing the last six overseas, it's one worth taking. —D.S.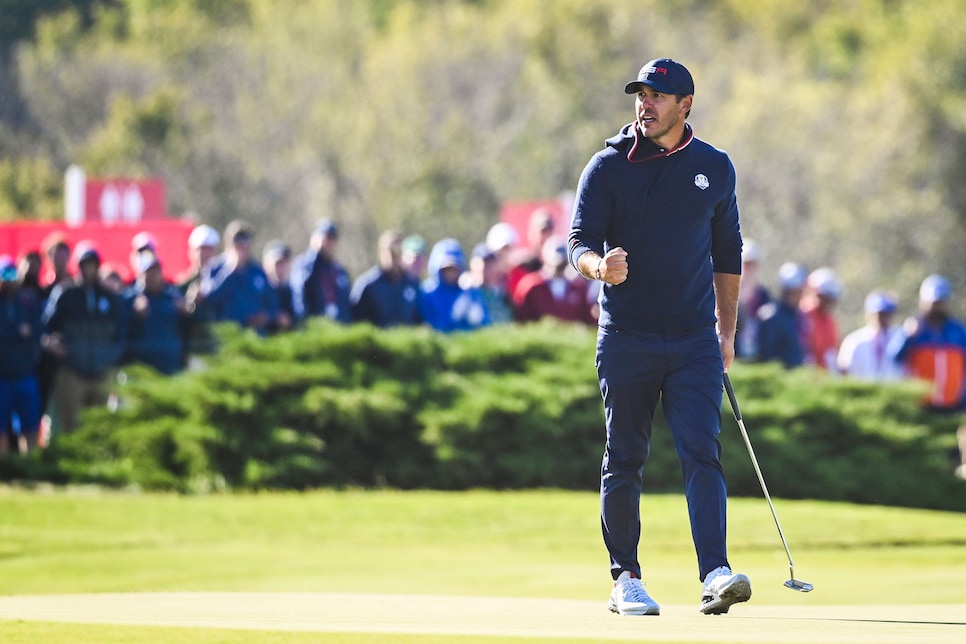 Well, it seems like every four years the U.S. looks really formidable on paper until the match begins on European soil and, suddenly, we realize how foolish that conviction is. All that said … the team looks pretty good. Wyndham Clark is perhaps the biggest question mark outside of Thomas, but Clark was such a killer at LACC and his short game is so good that fans shouldn't worry too much about his Ryder Cup debut. Despite the team's collective struggle over the past two months it's still deeper than anything Europe will push out. Winning a modern Ryder Cup on the road is damn tough, but if any club can break the slump, it's this one. —J.B.
ZJ did everything by the book, solid and unspectacularly. It was to the point, and all business. As for the rest of the team, Johnson's message was clear: The picks are there to pair with the automatic qualifiers and bring the best out of them. Picks like Fowler, Morikawa and Thomas have the record to balance the inexperience of automatic qualifiers like Homa, Clark and Harman. Outside of the top-to-bottom quality is the fact that this team meshes together really well, personality-wise. There's only one thing left to do for the U.S. team: Get to work. —L.K.D.