High Fashion
Golf Twitter's reaction to this tour pro's aggressively untucked shirt was ... mixed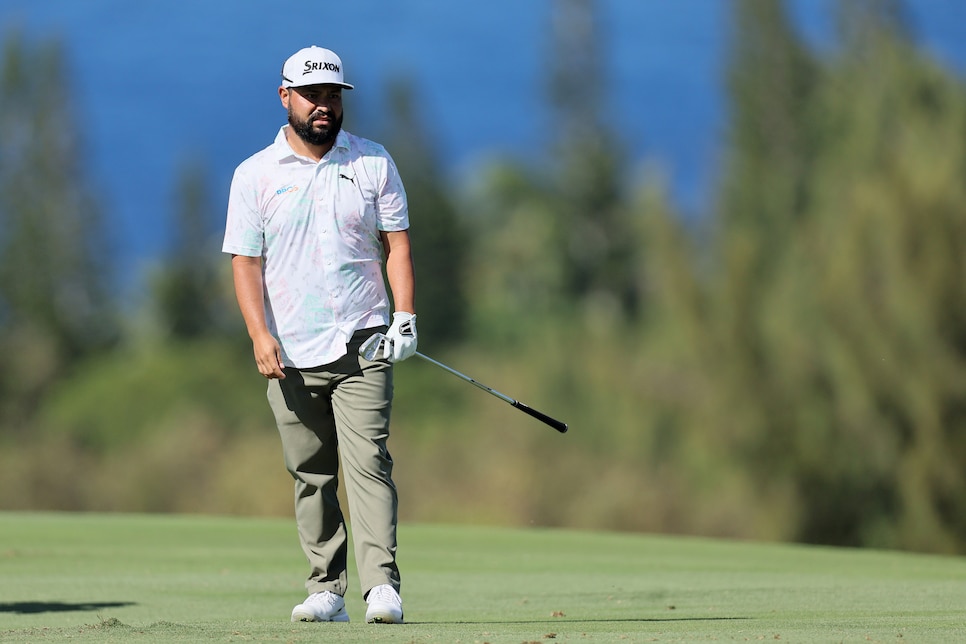 Are you sitting down? I'm about to hit you with some serious knowledge. Ready? OK, here goes...
Golf Twitter can be a bipolar bunch. Yup, I said it. Somebody had to.
Case in point, the laidback look of J.J. Spaun on Friday at the Sentry Tournament of Champions at Kapalua, which, last we checked, is located in Hawaii. If there were ever a place to vibe out, to untuck your shirt on the golf course, it would be in Hawaii. Hell, Rickie Fowler did it in this same tournament in 2018, and given Fowler's penchant for pushing fashion boundaries through the years, it seemed to go over well at the time.
Spaun, who, like Fowler, wears Puma gear, channeled his inner-Rickie in the second round, donning a button-down untucked shirt and playing some damn good golf while doing it.
Golf Twitter, a large portion of which usually clamors for the game to be more accessible for all and "less stuffy," morphed into the oldmanyellingatcloud.gif when Spaun showed up on their TV screens in primetime:
Just imagine the takes if this happened on, say, Masters week? Sorry for putting that HORRIFIC image in everyone's brain.
In fairness to those fine folks on Golf Twitter, there was some untucked love for Spaun, too:
In other words, a pretty typical night on Twitter. Good to have golf back/stuff to get unnecessarily mad over.