Life Goals
Jin Young Ko had an all-time response when asked about her expectations at the Women's Open this week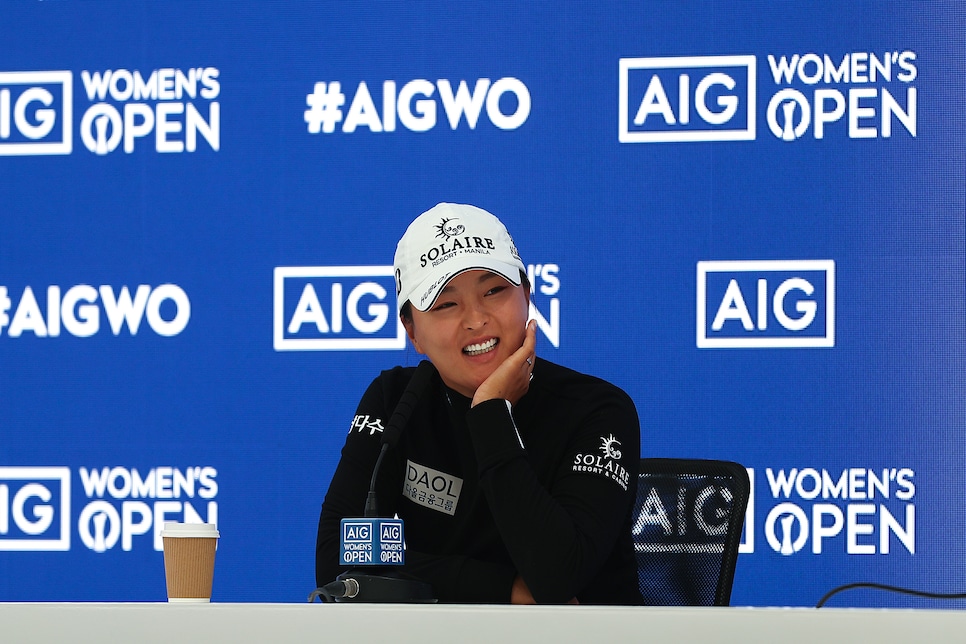 Jin Young Ko has had a heck of a season. The South Korean-born LPGA pro has two wins and five top tens. She's currently the second ranked women's player in the world and third in the season-long race to the CME Globe. It doesn't compare to her scorching-hot 2021, when she won five times, including the tour championship, enroute to being named the Rolex Player of the Year, but it's not too shabby.
Unfortunately Ko hasn't won a major since 2019 and that comes with questions. Lots and lots of questions. On Wednesday at the AIG Women's Open, Ko was asked one of those questions, specifically about her ambitions and expectations at the final major of the year. Her response couldn't have been better.
Ko is just here to eat sausage rolls and kick ass, and she's all out of sausage rolls. OK, so not exactly. There's probably plenty of sausage rolls to go around—Ko admitted she'd already had three—but you get the idea.
Regardless, it's a refreshing perspective to hear from a professional athlete. There are things in life that are bigger than sports, and sometimes those big things are actually the little things. It didn't exactly pan out at Walton Heath on Thursday—Ko fired a one-over 73—but she's still firmly in the mix heading into Friday. With a good night's sleep and a hearty breakfast, perhaps another one of those legendary sausage rolls, she should be in contention all weekend long.