News
Jim Nantz's first encounter with Johnny Miller was in college — and involved a heckling Fred Couples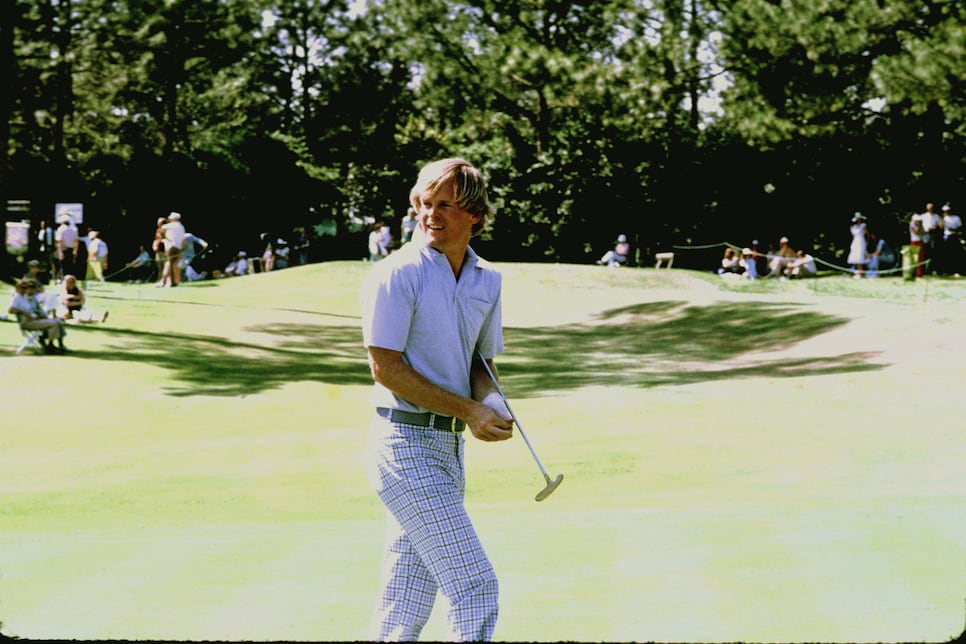 Johnny Miller and Jim Nantz never worked together in a TV booth, but their first encounter came at a golf tournament decades ago. Johnny just never knew it.
Appearing on the KNBR Murph & Mac Show on Wednesday, Nantz told a fantastic — and random — tale about coming into contact with Miller at a Houston Open while Nantz was on the golf team at the University of Houston. Nantz was there with several of his teammates when Miller hit an errant shot near them in the crowd. And, well, we'll let one of golf's greatest storytellers take it from there:
"We were in Johnny's gallery and he hit it left on the 18th hole on a cart path. And I'm standing there with Freddie Couples and Blaine McCallister. And Johnny was waiting for an official to come over and get a drop and a lot of time was elapsing and Fred happened to say without Johnny seeing him, and said "Just hit it!" And Johnny turned around and said, 'Who said that?!'" Little did he know, that would be a guy who would join him one day in the World Golf Hall of Fame and whose career he would be covering. Fred just being a little fresh and a little smart, made a little crack from the gallery and Johnny was trying to like out, 'which one of you guys said that?!'"
Fresh Freddie! It's pretty bold to heckle a two-time major champ. Then again, college kids have a natural tendency to act like punks.
"He wasn't happy," continued Nantz, who also heaped praise on Miller for what he's brought to golf broadcasts the past 29 years. "Johnny was like, 'Alright, who said that?!' And we were all like, 'I don't know, maybe it was that guy over there.'"
Nantz didn't say if he's ever told Miller about the incident. But it's probably best for Couples if he waited until Miller couldn't get revenge from the booth.
Anyway, an underrated part of this entire situation is how long Nantz's career has been. Although, he's 12 years younger than the outgoing Miller, Nantz became part of CBS' golf coverage in 1986, four years before Johnny joined NBC. And he's still going strong, hoping to continue calling golf tournaments — or, at least, the Masters — through 2036. If Nantz hears someone yelling, "Just say it!" up at his tower at August National one of these years, he'll have a good idea who it is.