The Loop
Why Jim Nantz's goal is to retire after the 2036(!) Masters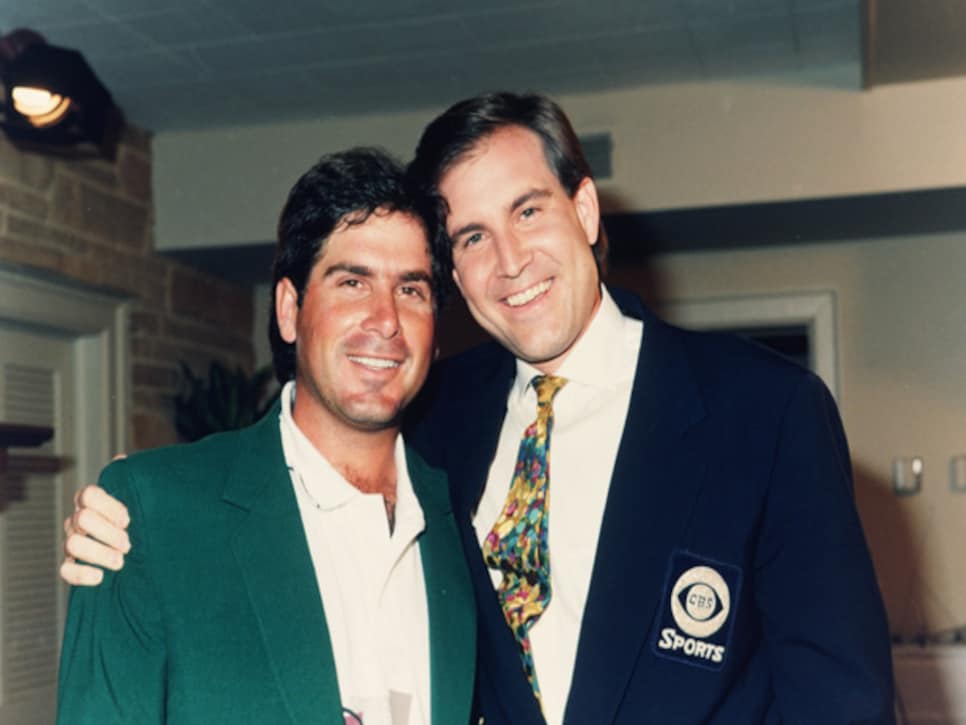 If it feels like Jim Nantz -- despite his youthful appearance -- has been covering the Masters for a long time, that's because he has. For 30 years, the CBS announcer has been in the booth at Augusta National, 28 of those years as the lead play-by-play man. And if it feels like Nantz is the kind of guy who plans on working the tournament for a lot longer, that's because does.
Originally, Nantz planned on retiring after his 50th Masters in 2035, but former ABC and CBS announcer Jack Whitaker convinced him that he should work the centennial event.
"So Jack Whitaker if you will gave me a new goal, redefined what I want the back end of my career to look like," Nantz told Deitsch. "I know it sounds a little crazy. Here we are in 2016 talking like this. But there are great, iconic voices working in their 70s, churning out quality work. This is all subject to be reexamined but I really want to make it to 2036 health willing and CBS willing. I'd really like to do that for Jack Whitaker."
Nantz also told Deitsch that the most pressure he's ever felt in the booth came during the 1992 Masters. Why? Because his good friend and former college roommate Fred Couples was in contention and won.
"I was really nervous on that day -- April 12, 1992," Nantz said. "It was difficult to get the words out."
Good luck on the next two decades, Jim. And hopefully, your buddy Freddie will still be in the field to wish you farewell.