News
Johnny Miller to retire from NBC/Golf Channel after one more event; Paul Azinger to be named replacement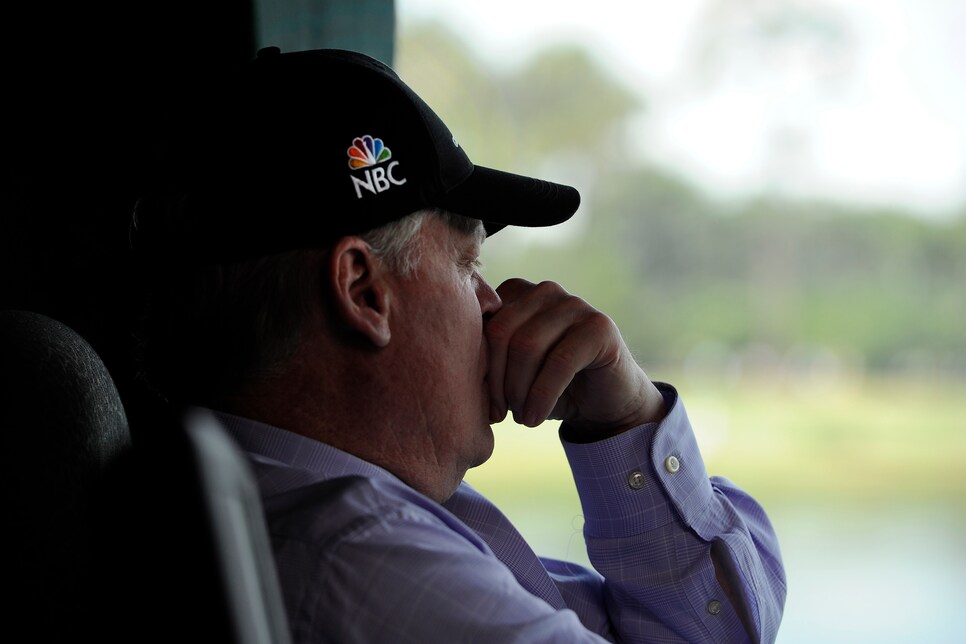 From winning some of golf's biggest events to talking about them, Johnny Miller has carved out a special place in golf history. But after five decades of making a living off the game he loves, Miller is walking away.
"It just seemed like a nice round number," Miller told GolfDigest.com on Monday. "I've been on for 50 years with no break. I had my 24th grandchild yesterday. All my friends were retiring, and it got to the point where I was like, 'Hey, how come I'm not retiring?' It's been a great run. I've done everything I can do announcing wise."
Miller has spent the past 29 years working for NBC/Golf Channel, the last of which was a one-year deal that took him through 2018. He had been toying with retirement for the past few years, though, and gave serious thought to making his final event the 2017 Open Championship at Royal Birkdale, where Miller won his second and final major in 1976. So news of the World Golf Hall of Famer calling it quits wasn't a total shock, but his voice will certainly be missed by golf fans.
And although Miller leaves open the possibility that he "might poke his head in" from time to time, he's decided his last official (and only remaining) event will be next year's Waste Management Phoenix Open, which will be broadcast on NBC with CBS having the rights to Super Bowl LIII.
"It was my idea," Miller said of making Phoenix, where he had so many great memories as a player, his final tournament. "I was not going to announce this during the playoff events or the Ryder Cup, because it would have been selfish to do that and take away from those events. I was always known as the 'Desert Fox.' My best golf, besides that final round at Oakmont (at the 1973 U.S. Open), came in the desert, especially in 1975 when I won by 14 shots in Phoenix and by nine shots in Tucson. I was playing at a level of golf those two weeks as good or better than I've ever seen anyone hit the ball."
Miller, however, couldn't confirm the Azinger hire. While he said "I'd like to tell you I had a say in my successor," he believed NBC/Golf Channel was still "kicking around some names." The network is expected to make an announcement shortly.
Azinger, 59, is the current lead analyst for Fox Sports' coverage of the U.S. Open and U.S. Women's Open. According to Golfweek, Azinger is expected to remain in that position while working for NBC/Golf Channel.
If Azinger is the man for the job, he'll inherit some big shoes—and a seasoned squad to which Miller will have a hard time saying goodbye.
"I'm going to miss them a lot, especially when I see them doing the tournaments I did. That's going to be the hardest part," Miller said. "Dan [Hicks] and I have gotten really close. He's such a good guy and really good at what he does. Dan and Gil Capps [NBC/Golf Channel's head of editorial research] make it like a safety net. Dan is so good that even if I have a brain cramp, he can fill in for me. The team is so good. All the guys out there, Gary Koch, Roger Maltbie, they're just a super team."