The View from Pebble Beach
Jim Nantz breaks down a U.S. Women's Open unlike any other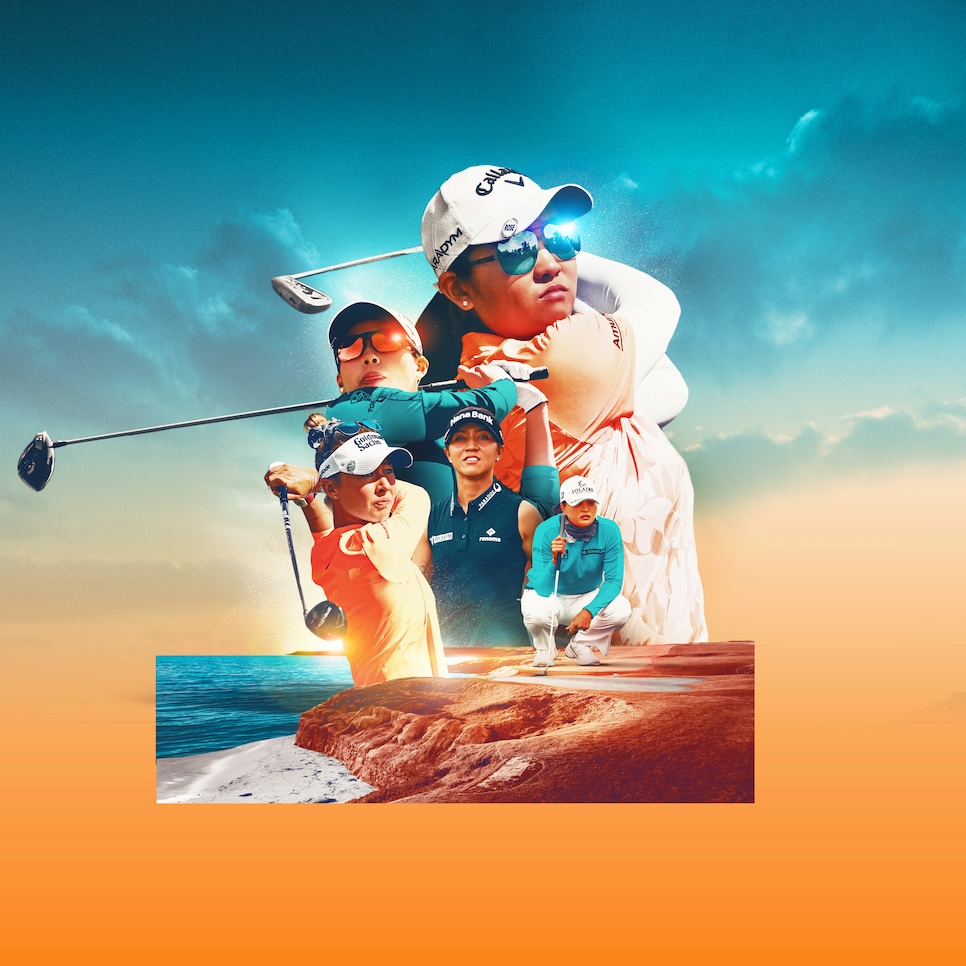 WHO TO WATCH From top: Rose Zhang, Atthaya Thitikul, Lydia Ko, Nelly Korda and Jin Young Ko. Illustration by Neil Jamieson
The U.S. Women's Open is being staged at Pebble Beach Golf Links on July 6-9 for the first time in its history, and I believe it will be a watershed event for women's golf. There is an intrigue and excitement around this important moment in the game, and everyone whose heart resides full-time in Pebble Beach is saying it's one of the most anticipated events to ever hit the Monterey Peninsula. It also will be the most solid affirmation yet that women's golf has arrived. Since it was first played in 1946, the U.S. Women's Open has visited many of the great cathedrals of golf: Winged Foot, Oakmont, Olympic, Pinehurst and Baltusrol come immediately to mind. But Pebble Beach takes it to a new level. Its beautiful setting, brilliance as a competitive test and magical way of producing dramatic finishes and time-capsule shots is unique: Tom Watson chipping in at No. 17 in 1982; Jack Nicklaus clanging a 1-iron shot off the flagstick at the same hole in 1972; Gary Woodland pitching across that same green to within two feet of the hole in 2019. A player at the Women's Open will do something similar, if not at No. 17 then surely elsewhere. Pebble Beach and players in the heat of competition there always deliver.
Given the history of women's golf at Pebble Beach, it's surprising the Women's Open hasn't been played there already. Few courses in America had such an early start at conducting important women's tournaments. After the course opened in 1919, the first tournament of note played there was the Pebble Beach Championship for Women in 1923, which continued (save for a break because of World War II) through 1951. The great Marion Hollins, who had close ties to Pebble Beach and its founder, Samuel F.B. Morse, won the tournament seven times before her passing in 1944 at age 51. Hollins more than incidentally had a hand in designing Cypress Point and commissioned the design of Pasatiempo to her friend, the legendary Alister MacKenzie.
That was only the start. The U.S Women's Amateur was played at Pebble Beach in 1940 and again in 1948. Pebble Beach then hosted the LPGA Weathervane Transcontinental Women's Open (what a name!) in 1950 and '51, won by Babe Zaharias and Patty Berg, respectively. The California Women's Amateur was staged at Pebble from 1967 through '86 and featured winners such as Amy Alcott, Patty Sheehan and Juli Inkster—World Golf Hall of Famers all. Most recently, the Carmel Cup college tournament for women was started in 2022. More striking than the women's competitions at Pebble Beach is the fact that, as a public course, anyone can play there. There is no happier sight to me than wandering over to the course from my home and seeing smiling families playing.
The texture of the golf will be different and fascinating to watch. Pebble has never been a bomber's paradise, especially under U.S. Open conditions. It's about precision play and handling the elements, course setup, demanding architecture and major-championship pressure. Players can expect cool temperatures and wind, although it's not likely to rain much. They will see a course that is firmer and faster than they are accustomed to playing, and rough that is a little taller.
Who rates as favorites in this momentous championship? The short list includes Lydia Ko, the 2022 LPGA Player of the Year who won three times last year and might be approaching her prime. Atthaya Thitikul, 20, won twice last year and was LPGA Rookie of the Year. You can't overlook Minjee Lee, the defending U.S. Women's Open champion, who at age 26 has won two majors and eight tournaments overall. A victory from In Gee Chun, Nelly Korda or Brooke Henderson wouldn't surprise anyone, either.
My pick is a sophomore at Stanford University who has yet to play in a mainstream LPGA event. That player is Rose Zhang, who already has a special USGA championship résumé. Zhang won the U.S. Women's Amateur in 2020 and the U.S. Girls Junior in 2021. She won the NCAA Championship individual title in 2022. This April, the week before the Masters, on the day I was calling the semifinals of the NCAA Men's Basketball Championship Tournament, she won the Augusta National Women's Amateur. When I arrived at Augusta three days later, she was the talk of the town.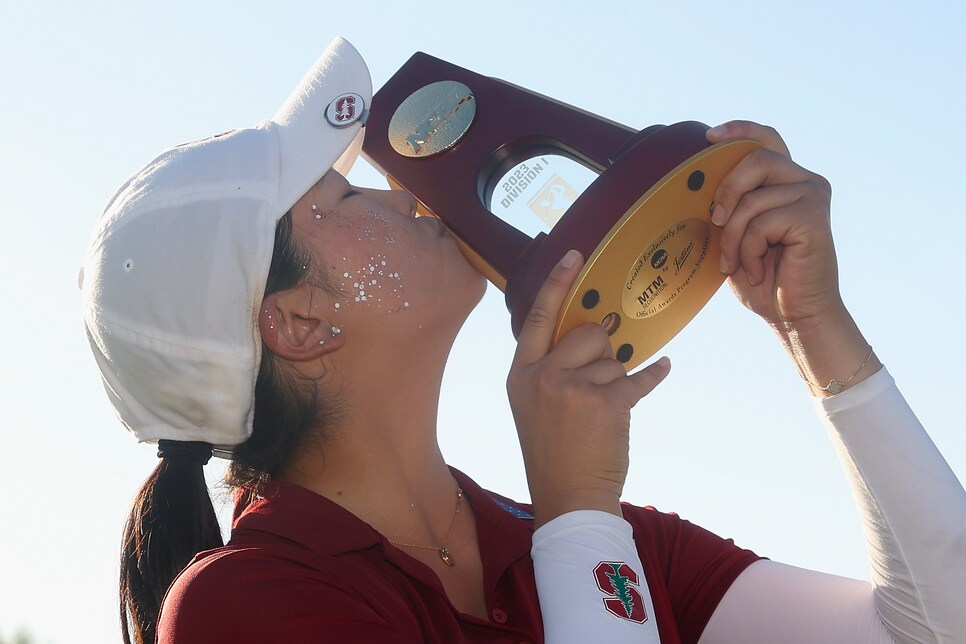 That's powerful stuff, but consider this: In the fall of 2022, Zhang played for Stanford in the Carmel Cup at Pebble Beach. In the second round, Zhang shot a 63 that included seven birdies and an eagle. She set the women's course record at Pebble Beach.
Could Zhang become the first amateur to win the U.S. Women's Open since Catherine LaCoste in 1967? I wouldn't rule it out. As we know, magical things often happen at Pebble Beach.