Flashback Friday
How have we never seen this old video of a young Jim Nantz getting pulled into a jacuzzi of Utah Jazz players?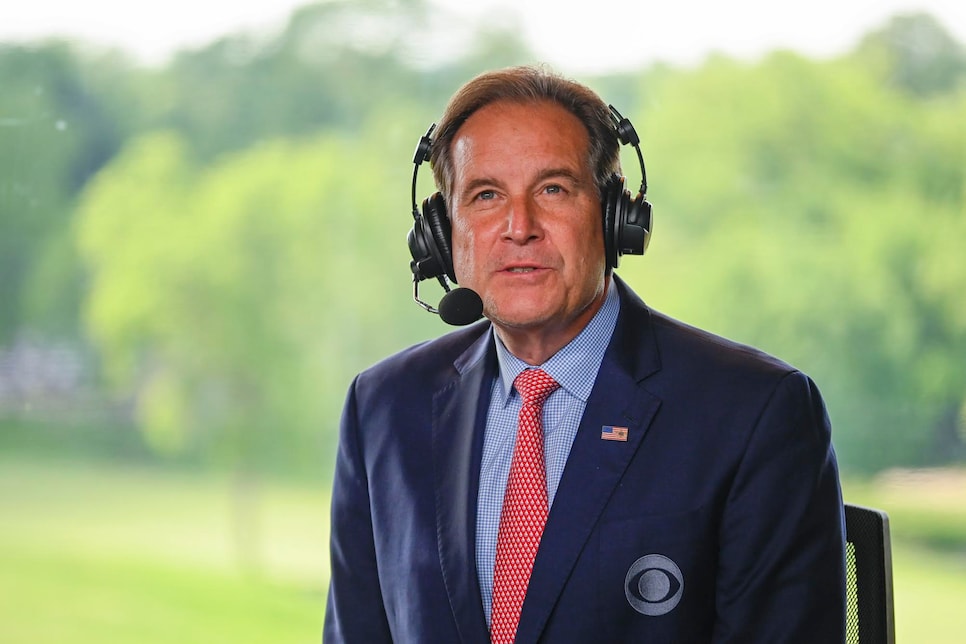 From calling Super Bowls to being the voice of the Masters and the Final Four, Jim Nantz has one of the most coveted job on the planet. But before all that, he held some gigs that weren't (quite as) glamerous. And one of those involved him getting pulled into a jacuzzi of Utah Jazz players. True story.
Somehow we just stumbled across this old clip of a young Nantz—and it's absolute gold. Back in 1985, Nantz was a weekend sports anchor at KSL-TV in Salt Lake City, where he also called Jazz games. And during that year's NBA Playoffs he did a report on how the team was preparing for a deciding Game 5 of their first-round series against the San Antonio Spurs. By relaxing in a hot tub.
Have a look at the video that also includes a young John Stockton—and ends with Nantz getting soaked:
Classic. OK, so clearly the dunking was planned. You can see Nantz isn't wearing any shoes as he extends his hand. Still, it's pretty darn funny. And it just shows what a total pro this broadcasting legend has been for more than four decades.
The best part? The Jazz wound up winning that game. And Nantz wound up working for CBS shortly after. Turns out, jumping in that jacuzzi might have been the best move Jim ever made.