U.S. Women's Open
Tour pro closes out week at Pebble Beach by improving 19 (!) strokes between third and fourth rounds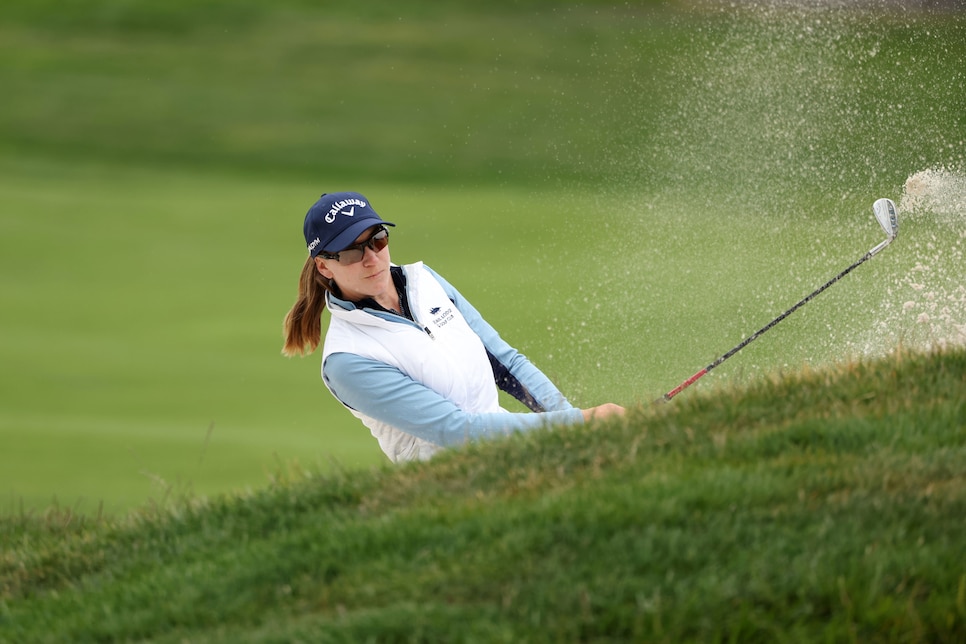 PEBBLE BEACH — The best turnaround of this year's U.S. Women's Open quietly passed through Sunday morning. Jenny Coleman, first off in the final round, posted a four-under 68 at Pebble Beach to improve by 19 strokes from a Saturday 15-over-par 87, the second-worst score of the week. She ended the major at 16 over par.
"That's just golf for you," Coleman said. "You just have to be patient and hope for the best. Don't let it rattle you and just know it's going to turn your way."
Coleman, 30, entered the weekend at five over par following a 75-74 opening performance. It was the Rolling Hills Estates, Calif., native's first made cut of three starts on the LPGA this year. She's played 11 events on the Epson Tour and won once. She's fourth on that tour's money list.
While moving day Saturday implies moving up the leaderboard, Coleman went the other direction. The nightmarish third round included triple bogeys on Nos. 8 and 18 and a double on the third hole. The 87 is the worst round of her journeywoman five-year career by four shots.
Both triples had penalty strokes. On the eighth, Coleman hit her second into the native area short of the right bunker in front of the green. Her fourth ended up 34 feet from the hole, culminating with a three-putt after hitting her first 12 feet past the cup.
Coleman's struggles continued to the last, hitting her first tee shot on the 18th into the water. Coleman reteed and ended up with an 8.
It took only one hole Sunday for Coleman to match her birdie total from the third round, going 5-wood, 8-iron to set up a 15-foot birdie make. She went on to birdie the second, sixth and seventh to go out with a bogey-free 32.
"Just came out of the gates just fairway, green, make the putt," Coleman said. "Just everything sharp."
She added one more birdie on the par-3 12th, dropping a 37-footer for her last birdie of the week. Coleman parred her final six holes and ended up gaining 3.64 strokes putting on Sunday. While her four-under day only moved her from last place in 74th to T-71, with the field still playing, Coleman is happy to walk away from Pebble Beach after her best round of the year by four shots.
"Just got my game back kind of more similar to how I played the first two rounds but got some putts to drop," Coleman said. "Got some long ones especially. Nice to see that."