Omens
Mets infielder/scratch golfer Jeff McNeil cracking his driver on impact hurts to watch
Baseball and golf are games of omens both good and bad. We're not sure what to make of the omen New York Mets infielder and scratch golfer Jeff McNeil recently experienced on the golf course.
McNeil, a fan favorite rumored to be on the trading block, struggled at his day job in 2021, when he was on the field, that is. Injuries caused him to miss 42 games, and in the 120 games he did play he was not nearly as effective of a hitter as he was in 2019. Mix in an apparent rift with newly acquired shortstop Francisco Lindor and by year's end you had to wonder if it was time for a fresh start elsewhere for the Flying Squirrel.
Perhaps that's what his recent golf equipment snafu signifies - the need for a fresh start. Or, maybe it was just time for a new driver. Watch as McNeil's self-described favorite driver ever cracks on impact during a recent round back in his home state of California:
Just another broken bat single for the kid. Unfortunately, this particular broken bat was a little more expensive than your standard Louisville slugger: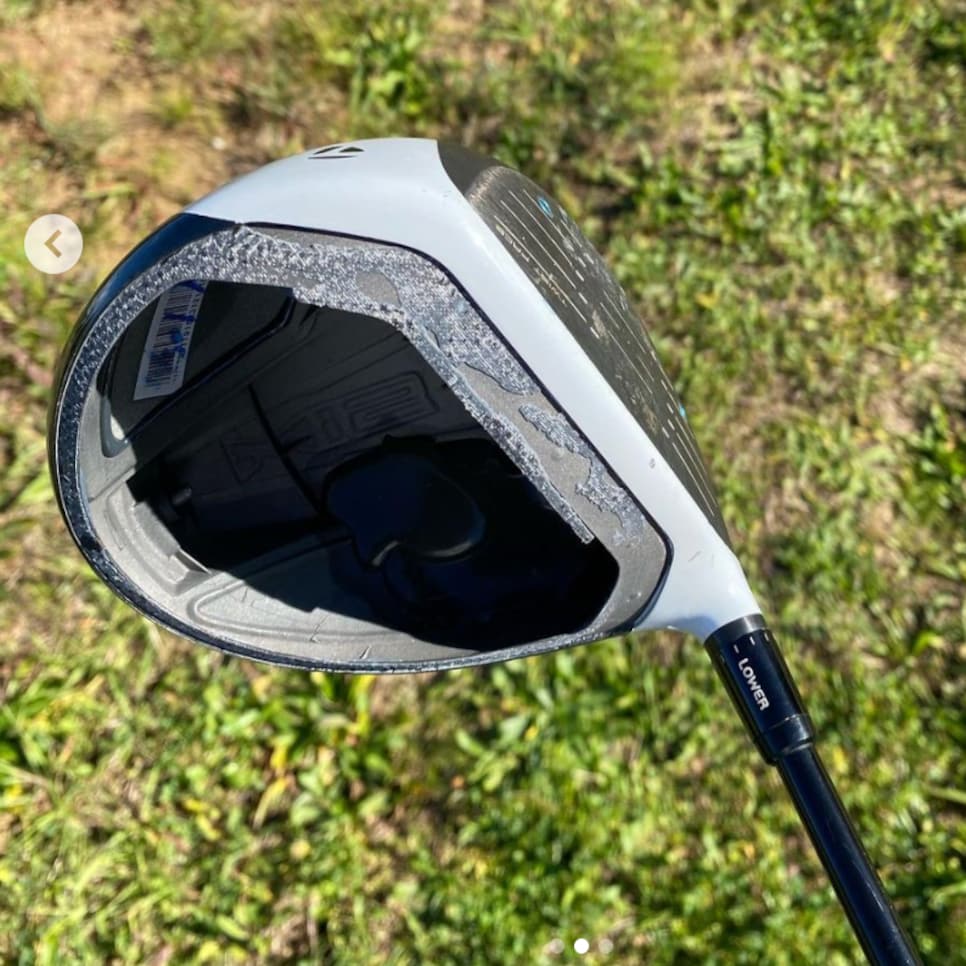 The good news is McNeil is such a good golfer (he once shot a 59) that he probably fared just fine roping 3-woods off the tee the rest of the round. He also has the means to afford a new TaylorMade, though we'd be stunned if the folks in Carlsbad don't hook him up with a newbie after seeing this on the 'gram.