News
How Jason Kokrak narrowly avoided an odd PGA Tour distinction by winning on Sunday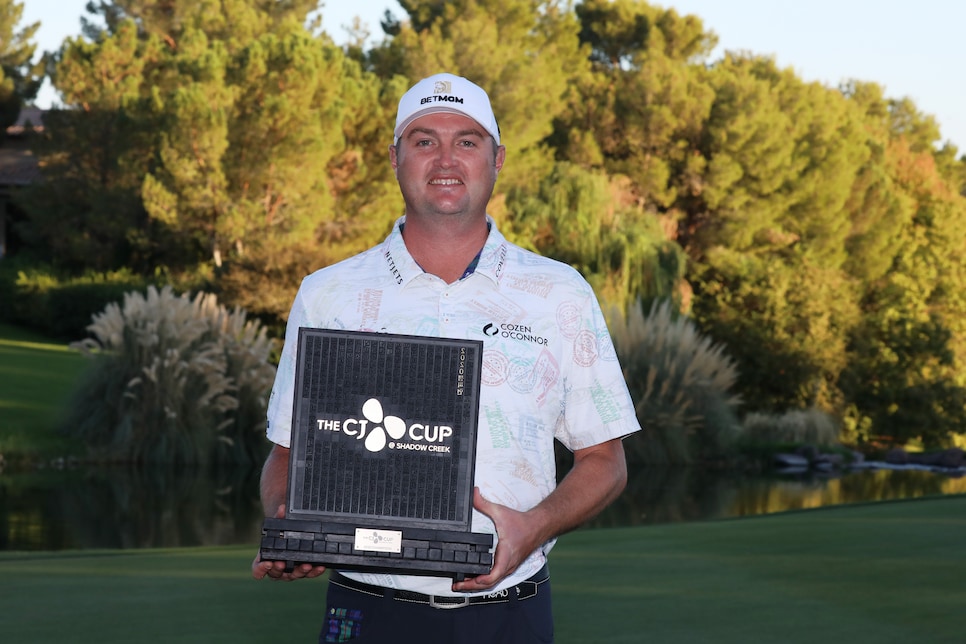 Jason Kokrak wouldn't have been picky about when he finally picked up his first PGA Tour title, but the timing of his breakthrough victory wound up being pretty darn good.
By winning the CJ Cup @ Shadow Creek on Sunday—and not simply picking up another nice check—the 35-year-old avoided an odd PGA Tour distinction. And it's one he'll never have to worry about achieving again.
Kokrak started the final round in Vegas three shots back of 54-hole leader Russell Henley. While within reach of his first victory, Kokrak was also closing in on taking over the tour's top spot when it comes to most career earnings without a win. A winless top-10 finish would have given him enough money to pass both Briny Baird ($13.25 million) and leader Brian Davis ($13.37 million) to move into first place.
Instead, the $1.755 million first-place check bumped Kokrak to nearly $15 million in career earnings and came with a long-awaited trophy. Thanks to 15th Club's Justin Ray for pointing out this stat:
Of course, it's not the worst list to top. Like being considered "the best player without a major," it's as much of a compliment as it is a reminder that you're still missing something on your résumé.
But it's also a nice list to remove your name from completely. And once you do, you're off for good. So congrats, Jason, but also, be careful. Keep this winning up and people might start expecting you to win a major next.