Legends
James Holzhauer dominating this 'Jeopardy' category on the Masters was the lock of the century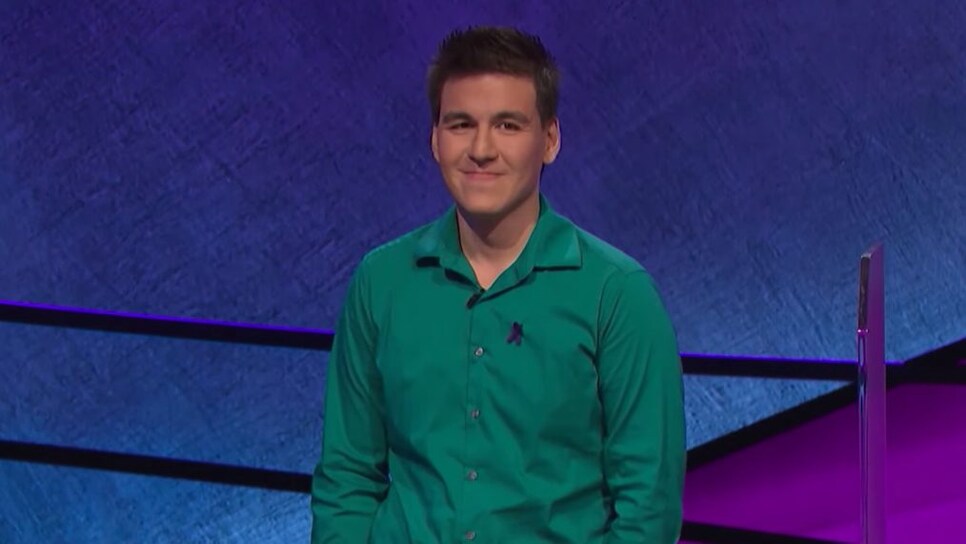 First off, a TV PSA: James Holzhauer is back. The "Jeopardy" legend—and self-proclaimed "game show villain"—is participating in the ongoing "Jeopardy Masters." And on Tuesday, he benefitted from a category on the Masters. Or as those quirky question creators dubbed it, "The Other Masters."
Not that we're surprised. One of the things that set "Jeopardy James" apart from most "Jeopardy" contestants during his 32-game winning streak is that he actually knows a thing or two about sports. (No offense, other contestants.) Heck, he's a professional sports gambler who lives in Vegas.
So of course he cleaned up in this first-round category on Tuesday, correctly answering the $1,000, $800, $600, and $400 clues before being beaten to the buzzer for the easiest one. And we're pretty sure most golf fans would easily get all five of these:
As one person commented, they didn't exactly throw Charl Schwartzel or Danny Willett at them. And the Ben Hogan clue could have been tricky if they didn't throw in the part about the car wreck. Actually, they didn't even mention Tiger Woods or Phil Mickelson. And no Anthony Kim birdie record or Tianlang Guan slow-play penalty to really spice things up. Oh well.
Anyway, you will be surprised to learn that our guy James wound up losing to Matt Amodio, a "postdoctoral researcher from Cambridge, Mass." Sounds pretty fancy. The two were tied at $28,400 heading into Final Jeopardy, but Matt got the final clue right while James missed while wagering everything (of course).
But never fear, Jeopardy James fans, he's still in second place for the multiple-week event. So set your DVRs accordingly.