Duuuuuval
The Jacksonville Jaguars' new $120-million football facility has everything … including a golf simulator room
Across the NFL this week, players returned to team facilities for the start of training camp. No one had it better than Jacksonville Jaguars players, however, who were welcomed to the team's brand-new, $120-million football complex for the first time. There they were greeted by just about every amenity under the sun, including a new locker room, two outdoor grass fields (plus one indoor surface), a gym, therapy pools, a dedicated draft room and, most importantly, their very own golf simulator.
Golf has become the hot pastime of professional athletes all across the globe in recent years, and the Jaguars are clearly embracing that trend. Now stars like Trevor Lawrence and Travis Etienne Jr. can warm-up for their tee times at nearby TPC Sawgrass without ever setting foot outside of air conditioning. Not a bad way to live, especially during the dog days of the Florida summer.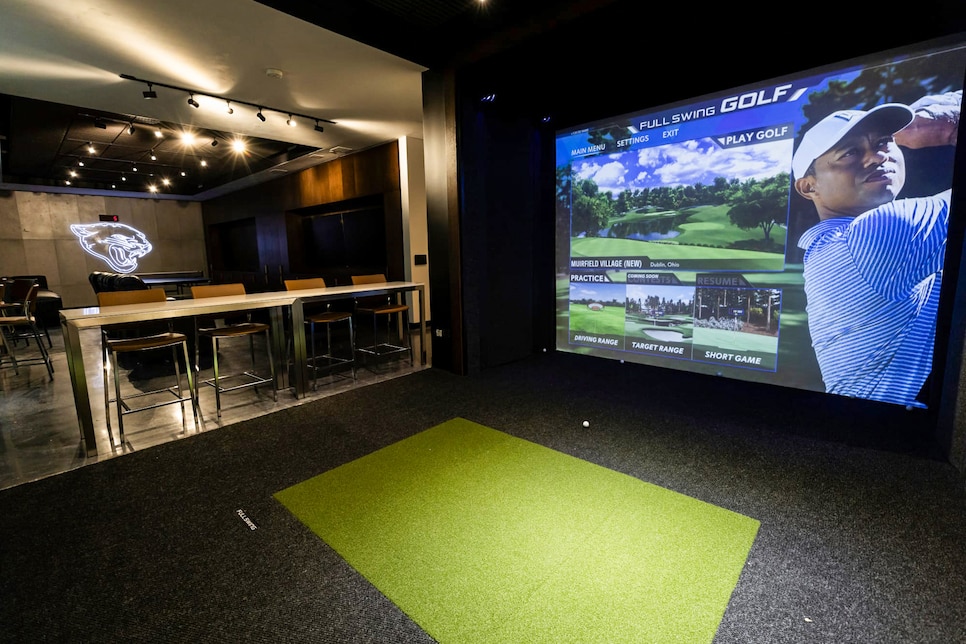 One Jaguars legend who won't be quite as thrilled by the news, however, is former kicker Josh Scobee. Scobee, a plus-2.5 handicap the last time we checked, was an avid golfer during his playing days and will wonder why these perks weren't available while he was grinding away on awful Jags teams for a decade. But hey, the older generation walks so the younger generation can run ride. That's just the way it goes.