News
The best PGA Tour follow on Twitter is not giving up Twitter after all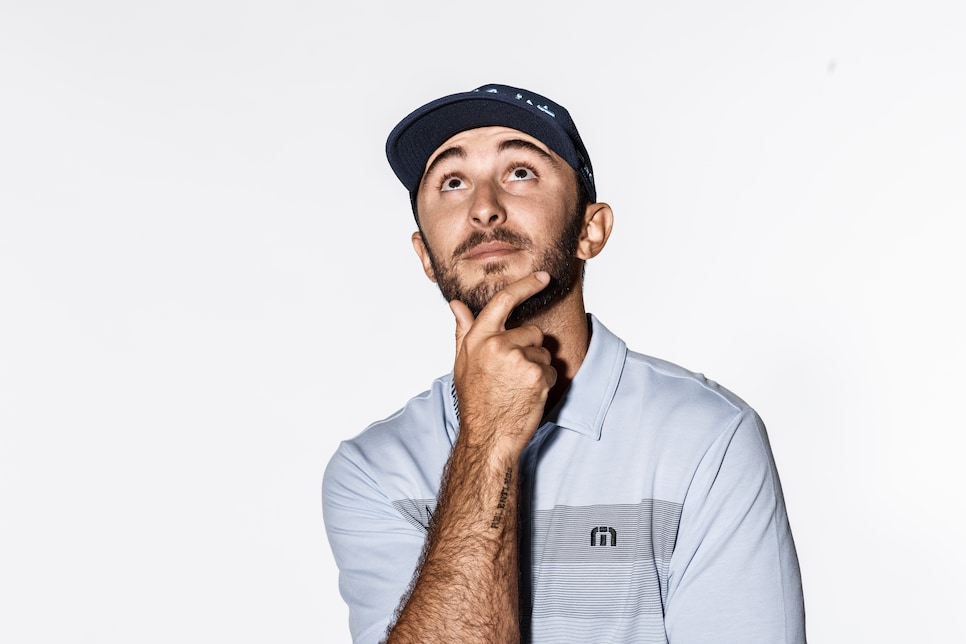 Max Homa Twitter fans, you have reason to rejoice: Your man's Twitter sabbatical is over. On Monday afternoon, the 29-year-old let his voice be heard once again on the social-media platform.
Homa is considered by many the funniest PGA Tour pro on Twitter, having earned his 163,000-plus followers with a mix of blunt honesty, snarky humor, unending self-deprecation and Hall-of-Fame-level swing-roasting. Yet devoted followers of the 2019 Wells Fargo champ were pained by the fact that he had not sent out a message since missing the cut at the Memorial on July 17 and posting this:
This past weekend at the 3M Open, Homa shot a third-round 64 at TPC Twin Cities to get within three strokes of the lead. After the round, he was asked about what his followers might think of his Saturday performance, in which he had eight birdies and just one bogey, his best score since February. For followers, he offered this disappointing response:
"I couldn't tell you, I don't go on it anymore," Homa said. "Yeah, hopefully … I couldn't really care."
It's no secret that the Twitter-sphere is over-populated with mouthy hooligans just waiting to tear down everybody and anybody who'll put themselves and their feelings down in 280-character bites. Homa, however, had held his own against the haters and the trolls, making him a hero of sorts for taking on the worst kind of social-media flotsam.
Sadly, however, the constant jabs appeared finally to have been too much for Homa, who signaled that there was a change a coming.
Also not helping is the fact that his game has been a bit up-and-down since the PGA Tour's restart in June. Prior to this week's event, Homa has played in five of six tournaments but made the cut just once, a T-41 finish at the RBC Heritage. That said, three top-10 finishes just before the break have Homa easily into the FedEx Cup Playoffs (he was 66th on the points list entering the 3M) and with any sort of turn around, he has a shot at reaching the Tour Championship for the first time in his career.
Homa was in contention late on Sunday at the 3M, shooting a closing 67 to finish in a nine-way tie for third place. That jumped him to 50th in the FedEx Cup standings. Afterward, he did not mention whether he might return to social media. No doubt fans were hoping that his solid play might engender a perfunctory recap tweet on Sunday night, but were left hanging until Homa finally surfaced on Monday.
If that had been the end for Homa on social media, it would have been truly disappointing. Homa has exactly the right voice and mentality for the medium. Twitter followers would have had no one to blame but themselves for this sad twist.
Thankfully, the haters didn't win.