Will Zalatoris' official player profile lists 6-foot-2, 165 pounds. Whether you believe that's soaking wet or with rolls of quarters tucked in his socks is beside the point. Isn't it time we stop the charade of asking pro golfers to list their weights? The ectomorphs are just as guilty of rounding up as the endomorphs are of rounding down, so let's spare pros the indignity of having to post another number. Medal play is hard enough.
The extra-lean Zalatoris came up one shot shy, the best showing by a Masters rookie since 1982 when Dan Pohl lost a playoff to that Walrus for whom the name Craig Stadler is etched on the Masters Trophy. About the relative dominance of Husky Golfers throughout history, Skinny Golfers are keenly aware. That the golf swing "is all in the hips" may sound like a harmless axiom to the average duffer, but to a Skinny Golfer it's a source of anguish, a deterrent even. Sure, Fat Jack slimmed as he aged, but the magic in those hefty haunches never left for 18 majors. Tiger Woods knew bulk was the secret, too, and was unrelenting in his mission to transform his body into that of a fullback.
While willowy Woods' swimming under a red sweatshirt for his first Masters victory in 1997 was the greatest and scrawniest major since Francis Ouimet took the U.S. Open in 1913, alas, Tiger hit the gym the next day and there was barely time to celebrate. David Duval didn't realize his blessing. With motion in his ocean he shot 59 and began winning at a rate to rival Tiger. But after his diet he had a single-serving major and no dessert.
Other Skinny Golfers have had their moments in the sun. Mike Weir, Geoff Ogilvy, and Jimmy Walker all cast thin shadows. Bubba Watson recently revealed he once dropped as low as 162 pounds, but that was a symptom of anxiety. While we're glad Bubba has himself back to a healthy weight, his build is a bit too ordinary to claim him as one of our own. Similarly, Justin Thomas is too clearly wiry, like a wrestler whose power belies where the scale tips.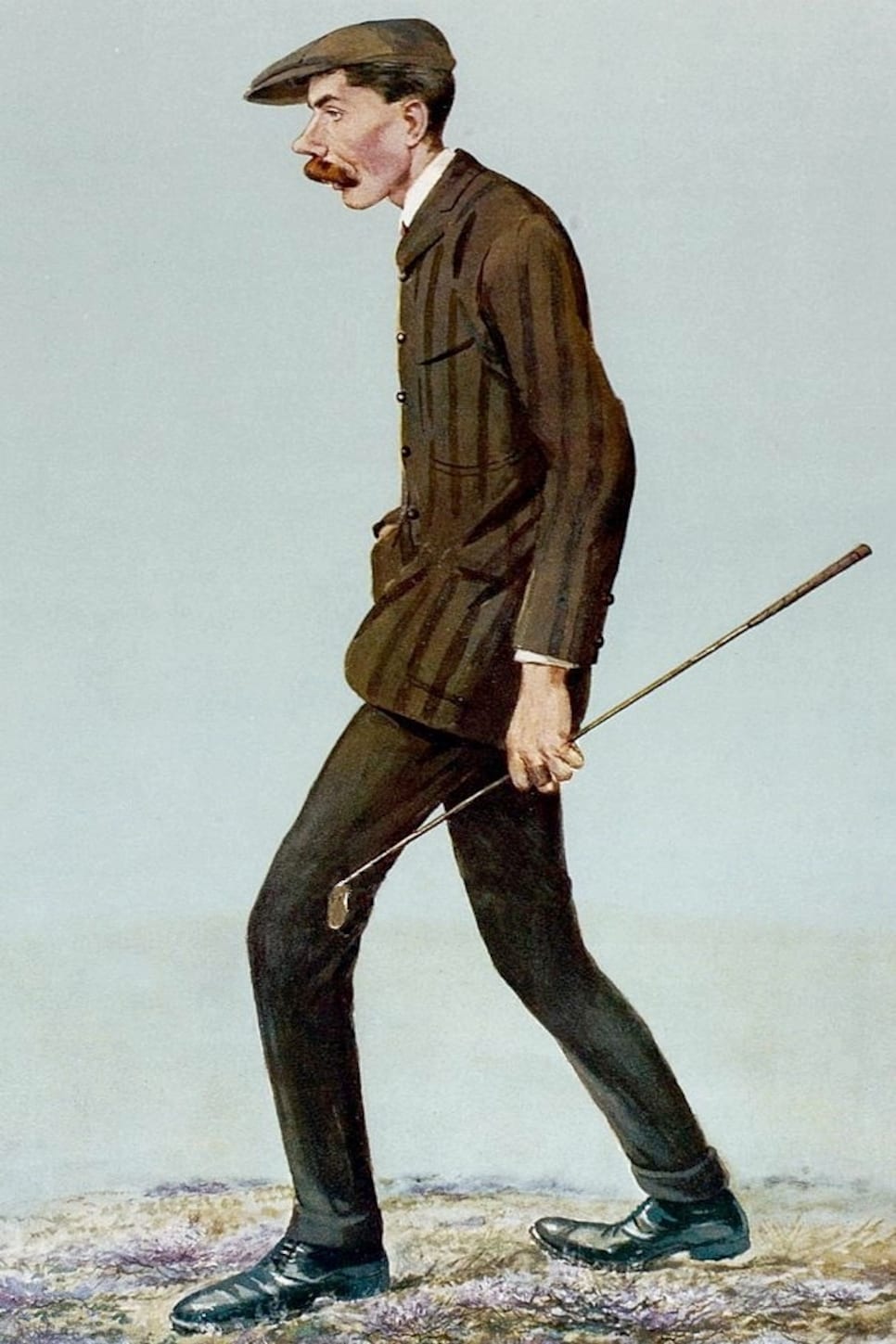 Aside from the physical benefits of ballast (in heavy winds, Skinny Golfers give up at least two strokes each round being buffeted this way and that in their stances), what really stings the spindly is how little fan appreciation comes their way. Ed (Porky) Oliver, Tim (Lumpy) Herron, and Long John Daly are among the most beloved golfers of all time despite mediocre records, with Kiradech (The Barn Rat) Aphibarnrat now carrying the ladle. Skinny Golfers don't get nicknames. The best James Braid ever got for winning five Open Championships was this caricature in Vanity Fair in 1907.
Chesson Hadley is really funny, but when he retires it's doubtful anyone will give him a radio show like they did Colt (Big Gravy) Knost. The only gaunt golfer to rise above his metabolism and score both a nickname and a microphone wasn't a golfer but a caddie, Jim (Bones) Mackay.
Bryson DeChambeau and his 40 new pounds have commanded the talk of golf ever since play resumed after the break from the pandemic. Will Zalatoris couldn't have put on a Covid-15 if he tried. Nevertheless, he swings with admirable speed and recklessness to hit his ball almost as far, and much farther pound-for-pound.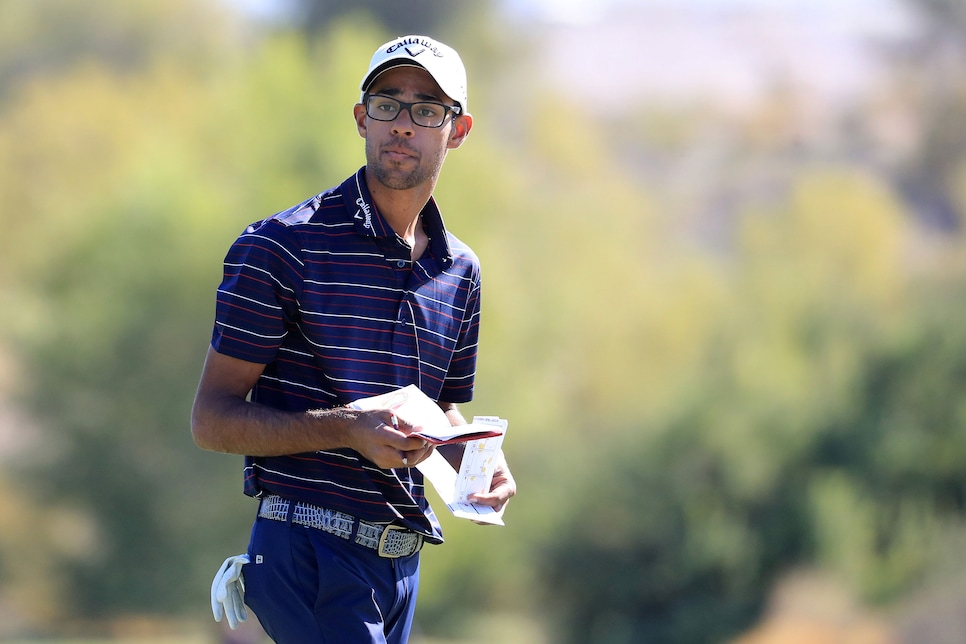 Though Zalatoris came in second, his performance in the 2021 Masters was valiant. Had he won, surely there would've been tasteless jokes about his Champions Dinner being unfulfilling.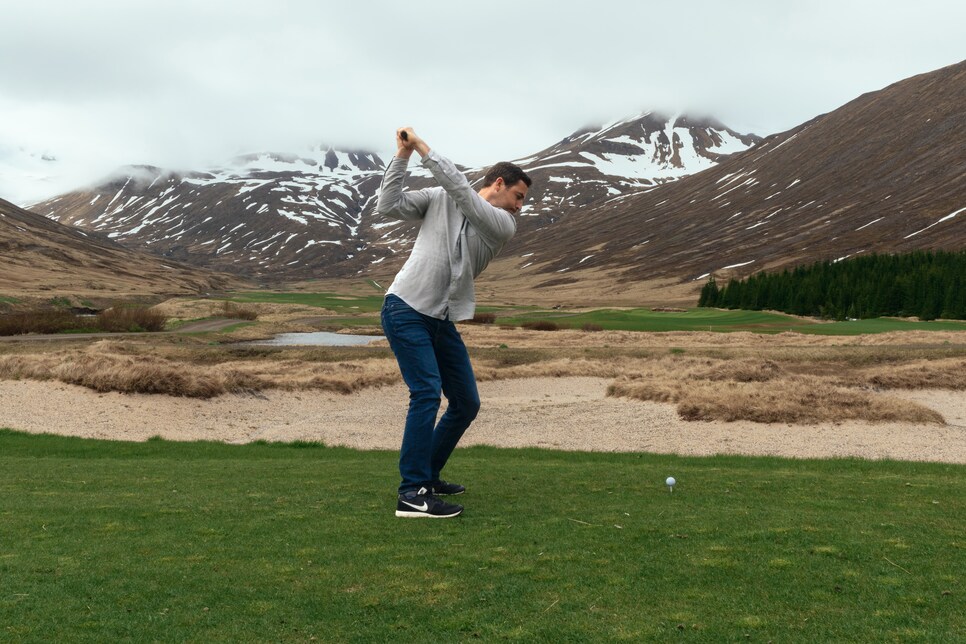 I'm no Akshay Bhatia (above) in talent or twiglike-ness, but I am a Skinny Golfer. The year the tee prize for the Ike Amateur was a belt, I made an extra hole with a nail so it would fit. I realize there are people who might be envious of the correlation with certain health benefits. But in the world of golf, which is the only one that matters, it can be a lonely place when you're forever searching for more distance and medium shirts.
As you've already read, Hideki Matsuyama lifted "the weight" of a nation by becoming the first Japanese male to win a major. May his inspiration of a few billion souls in Asia lead to many other green jackets traveling East. But let's not forget the other underserved populace who should come away from the 2021 Masters feeling more puffed.
To all my fellow Skinny Golfer brothers and sisters, especially the teenagers, there is hope. And his name is Will Zalatoris.