The Loop
If you've got $1 million lying around, Alabama is a great bet this Saturday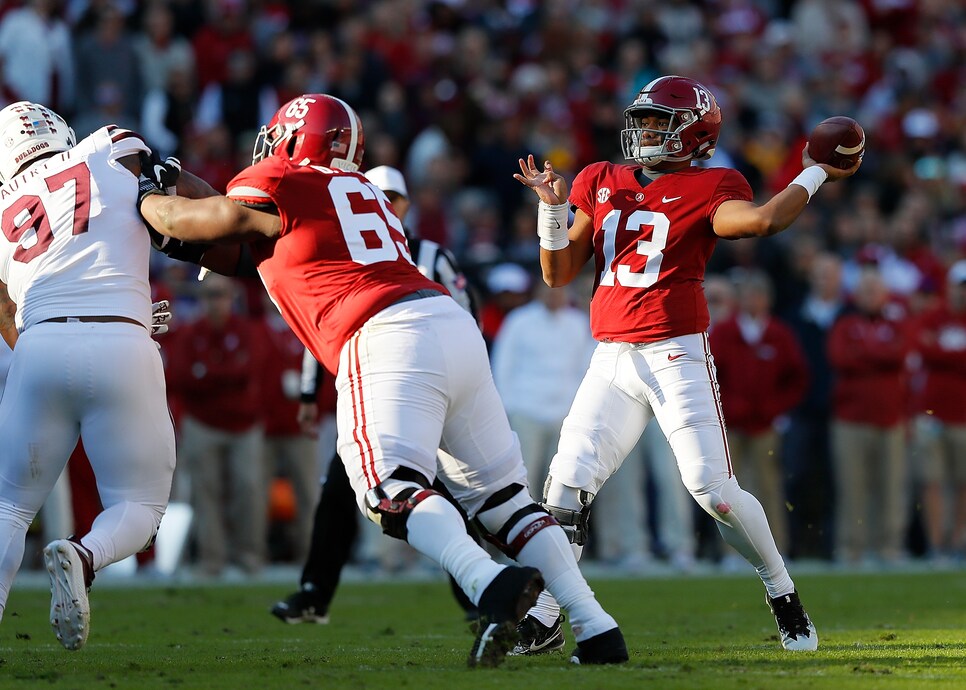 They say you've got to spend money to make money. This statement has never rung more true than when looking at the money line odds for Alabama's annual late-season cupcake game against The Citadel this Saturday. The only problem is you need to spend A LOT of money just to make a little. But when it's this sure of a thing, why not?
If you've got $1 million lying around, would you dabble? There's never been a more sure thing in the history of college football than Alabama beating The Citadel's brains in this weekend, so that's a free $100 in your pocket. Genius, if you ask me.
Obviously, we're just kidding. This would actually be an incredibly stupid bet even if it is a one-in-a-million-billion-trillion chance the 4-5 Bulldogs rally in Tuscaloosa for what would be easily the biggest upset in sports history. As of now, they are a 51-point underdog, an astronomical line you likely won't find in many books. If you do, The Citadel might honestly be a sneaky good play with the points. Nick Saban has never been fond of running up the score on these opponents, though he's never had an offense like this, one that seemingly can't be stopped. But if you look back at this exact late-season "cupcake" week throughout the last few years, you'll notice the Tide usually takes their foot off the gas:










That's every single November glorified walk-through in the Saban era, not including all the early-season cupcakes they don't pummel too badly either. In only two of those 10 did they win by 51 or more points, and one of those was last year when they held Mercer to zero points (by the way, how crazy is it that Nick Saban lost to UL-Monroe in his first year? Good thing they didn't fire him!). The Citadel has scored 34 or more in three of their last four games, so it's not out of the question they get one cheap touchdown late and cover by only losing 56-7. Alabama's defense has steadily improved these last few weeks though, but most of the third and fourth stringers will be in in the second half. Although, those guys would probably still be favored by at least 30 against The Citadel anyway.
This was all a long-winded way of saying do NOT bet on either side for this game. I know this week's slate of games is pretty lame, but that doesn't mean you need to make rash decisions. Take the week off, refocus, and get back at it week 12. Or, if you have $750,000 spare, definitely put it on Bama money line and have yourself a winning week.