The Loop
It's college football cupcake week, which means one thing -- chaos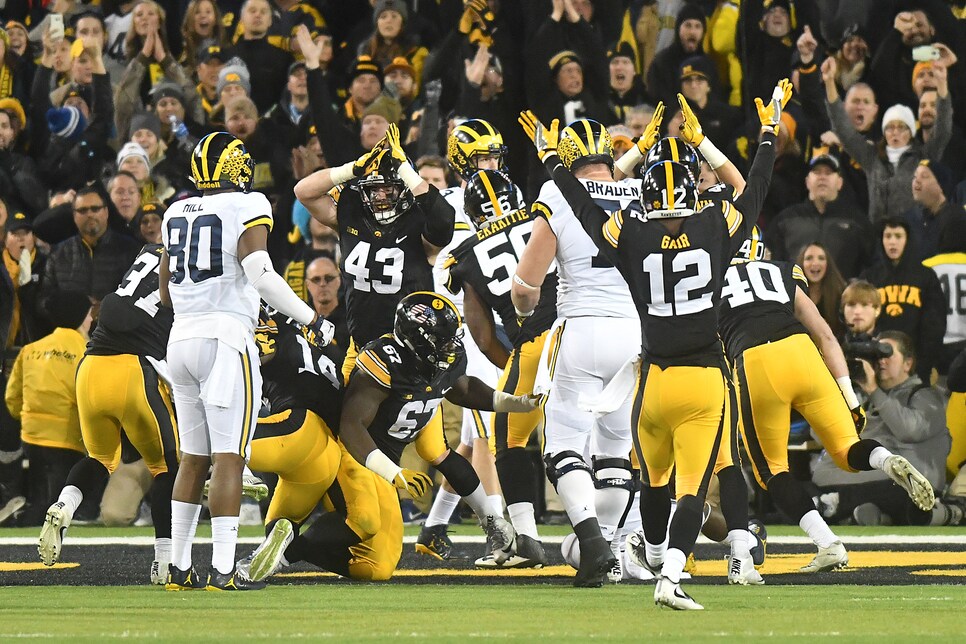 Just over a year ago, college football entered its dreaded cupcake week. There was just one ranked vs. ranked matchup, and a host of games that were lopsided on paper, and might as well not have been played according to the experts. Despite the fact there were three weeks left in the season for most teams, the College Football Playoff was already set. Not so fast my friend!
What happened next was utter chaos. First, a 5-4 unranked Pittsburgh team went into Death Valley and stunned No. 2 ranked Clemson on their home turf, 43-42:
After that the dominoes began to fall, almost as if each underdog was feeding off each other's upset. Georgia took down No. 9 Auburn, 13-7, while No. 20 USC went into Seattle and dominated No. 4 Washington 26-13 in the only ranked vs. ranked matchup of the day. The night was capped off by No. 3 Michigan's stunning loss to another 5-4 unranked Iowa team:
Obviously, all of these "upsets" were delivered by big-time programs. Not exactly Appalachian State beating Michigan, but it was still a stunning turn of events on a Saturday that most people probably elected to use as their apple-picking weekend.
We enter week 12 of the 2017 season in an eerily similar spot. Once again, there's just one ranked vs. ranked matchup in No. 24 Michigan vs. No. 5 Wisconsin on the schedule, a bunch of cupcake games and some sneaky underdog opponents that could cause mayhem for the College Football playoff committee. No, Mercer is not going to beat Alabama, but we can dream.
NOT GONNA HAPPEN DIVISION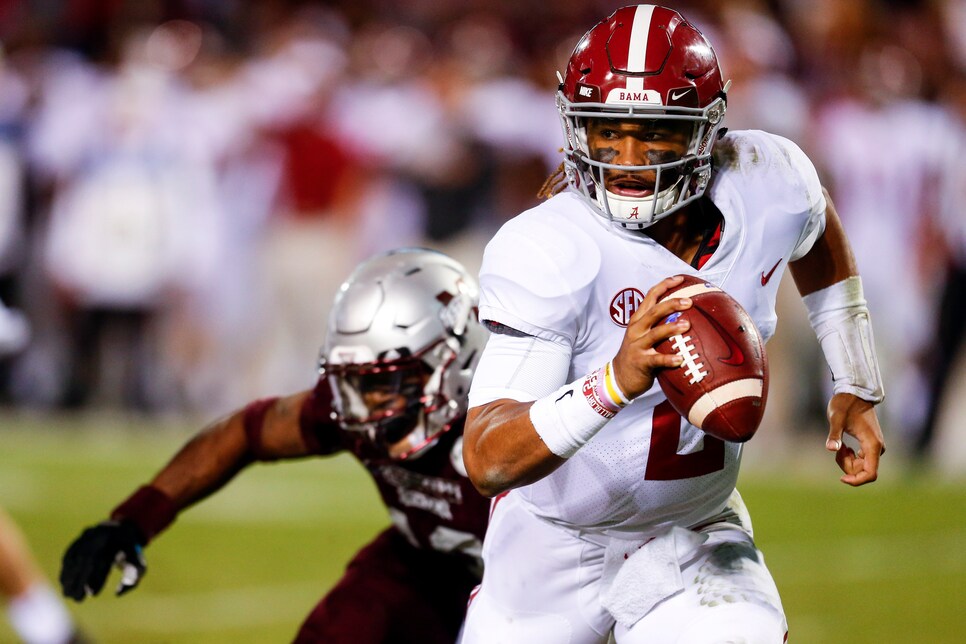 Mercer @ No. 1 Alabama, Louisiana-Monroe @ No. 6 Auburn, No. 4 Oklahoma @ Kansas, Illinois @ No. 9 Ohio State, The Citadel @ No. 2 Clemson
Five-team parlay anyone? I doubt any bookmaker would ever allow you to parlay all of these money lines, but if he/she does, it's free cash. The only shocking thing that could possibly come out of this group of games is if one of these teams keeps it within 21 points .. in the first half. Illinois, a Big Ten school, is a 41-POINT UNDERDOG to Ohio State. 41! This is Lovie Smith's team we are talking about, a coach who led an NFL team to a damn Super Bowl. Now his squad is the biggest underdog in Big Ten Conference play history. Ouch. Mercer will probably keep it within 41 against 'Bama for goodness sake.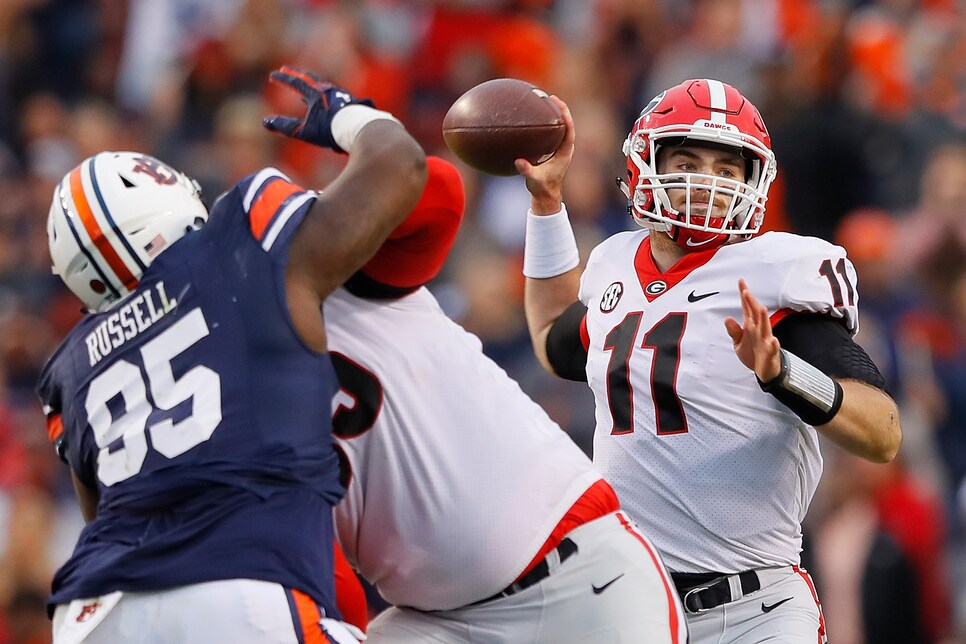 Kentucky @ No. 7 Georgia, Nebraska @ No. 10 Penn State
Much like Pittsburgh a year ago, Kentucky and Nebraska roll into town as huge road underdogs, each expected to lose by over 20 points. The way the Cornhuskers have played this season, Penn State opening at anything less than -27 would have been surprising. As for the Wildcats, they come in with a sneaky 7-3 record, hoping to beat Georgia for the first time since 2009. Plenty to play for for all four teams in this pair of games, but a Pittsburgh-like shock is highly unlikely.
"I COULD SEE IT HAPPENING" / "IT WOULDN'T SHOCK ME" KIRK HERBSTREIT DIVISION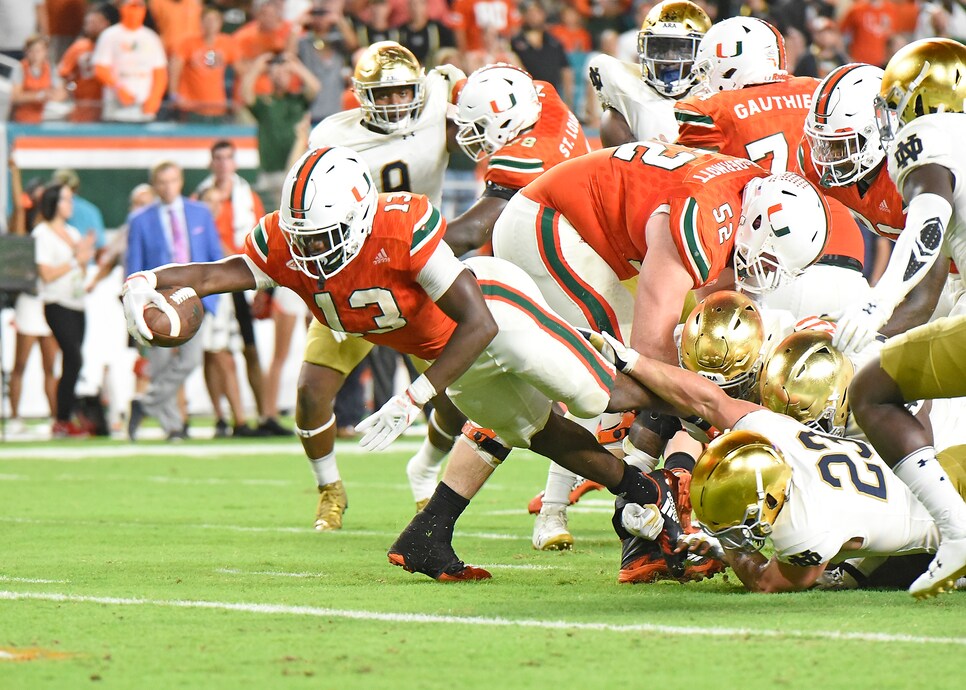 Virginia @ No. 3 Miami, No. 12 TCU @ Texas Tech, No. 15 UCF @ Temple
Kirk Herbstreit is arguably the top college football analyst there is, but like all of the "experts", he falls into the same trap they all do. "It wouldn't shock me" if this team won, "it could happen." Look, I get it, it covers all the bases and you can't be wrong either way. Old analyst trick.
That's basically the feeling all three of these games give you. Miami is in the ultimate trap spot, riding high off the Notre Dame shellacking, fully embracing "THE U IS BACK" claims and everything those have to offer. Now they get a sleepy noon kickoff at home, with a much more subdued crowd and 6-4 Virginia team that's going to come to play. This one "wouldn't shock me."
Then there's Temple and Texas Tech, both home underdogs, but not overwhelming ones. Almost like somebody in Vegas thinks they'll be able to keep it close... hmmmmm, "it could happen."
LOCK IT UP, DEFINITELY (MAYBE) GONNA HAPPEN DIVISION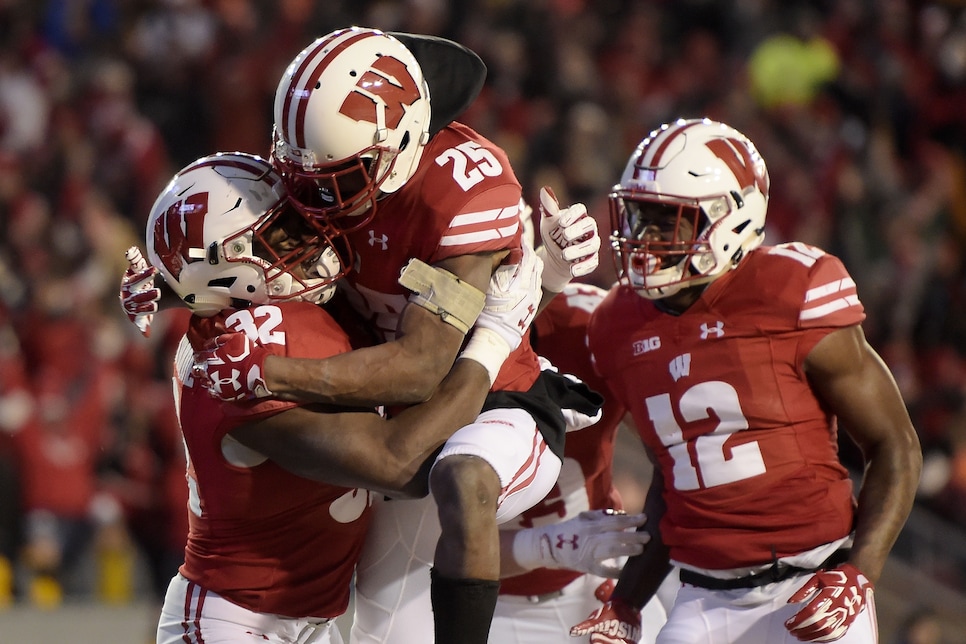 No. 24 Michigan @ No. 5 Wisconsin, Navy @ No. 8 Notre Dame, UCLA @ No. 11 USC
Amidst all the chatter about whether or not Wisconsin should make the playoff should they go undefeated, Badger fans seem to be forgetting they've got a big game against Michigan this week. Sleeping on Jim Harbaugh is never a good idea. Lock it up.
Sitting at 5-5, UCLA has had their standard disappointing season, but they got starting quarterback Josh Rosen back from injury a week ago and scored 44 points in a win over Arizona State. USC is their Super Bowl, and Rosen would love to steal some NFL draft stock from Trojan quarterback Sam Darnold in what will definitely be a high-scoring affair. Lock it up.
After a 43-game series losing streak, Navy has won four out of the last 10 against Notre Dame, two of them coming in shocking fashion in South Bend. The Irish are coming off a season-deflating loss, and have been basically eliminated from playoff contention. The Midshipmen have a chance to win back-to-back games against ND for just the second time since 1962. Lock it up? Sure, why not.