LIV Golf
Ian Poulter won't trade jabs with LIV haters, says there's 'space in the calendar for everyone'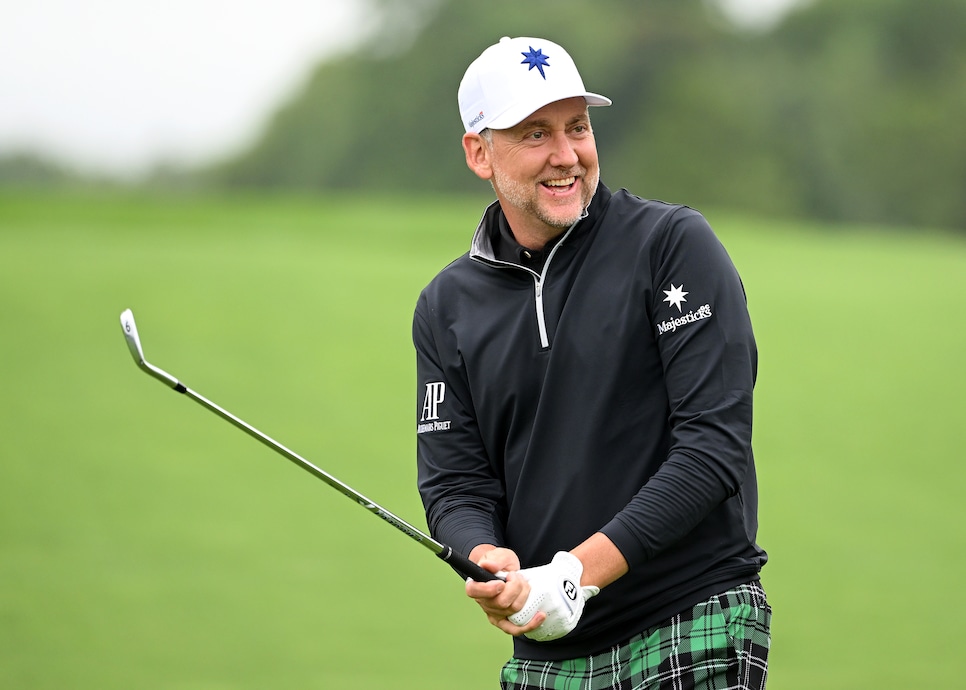 GULLANE, Scotland — Perhaps not surprisingly given his outspoken nature, his high profile on social media and just the fact that he is Ian Poulter, Ryder Cup legend and the man the Americans most love to beat, there has been a fair bit of Poults-bashing going on in the wake of the 46-year-old Englishman's decision to play in the LIV Golf series.
Using words like "liar" and "hypocrite," Billy Horschel was the latest to take a public and indirect pop, albeit the BMW PGA champion didn't single out Poulter as the sole target of his disappointment. But around the Renaissance Club, venue for this week's Genesis Scottish Open, there is a lot of grumbling and finger-pointing going on, much of it directed at Poulter and the three other LIV players in the field—Branden Grace, Justin Harding and Adrain Otaegui—courtesy of a last-minute reprieve won in arbitration.
"This is not just about a bunch of players looking after themselves," says one prominent DP World Tour golfer, who requested anonymity. "It's about the whole European Tour. That's why we are finding this so difficult. When I hear what some of the guys like Ian have been saying, I shudder. Just tell us the truth. I couldn't sit in front of my peers and say I am happy not to be playing golf for the rest of my life. Not when I've made $50 million in prize money. There have been things that have been difficult to listen to."
On the other side of the debate, comments like that are hard for Poulter to hear. So it is no surprise that he has not been slow to respond. Never a shrinking violet, Poulter plans to continue playing in DP World Tour events as long as the injunction that allows him to do so remains in place. No, he isn't worried about the prospect of negative reactions from spectators or his fellow competitors. And no, he isn't going to respond directly to Horschel. At least, not in public.
"I plan to play the Czech Open, but to be honest I haven't actually sat down and worked it out beyond that," Poulter said. "I haven't looked at the bigger picture of the other events. I'll play at Wentworth [in the DP World Tour flagship event in September]. I had a good catch up with Rory [McIlroy] and Thomas [Bjorn] last week. It's only uncomfortable because that's what is being written. And no, I am not going to talk about someone else's comments. I have no interest in that at all."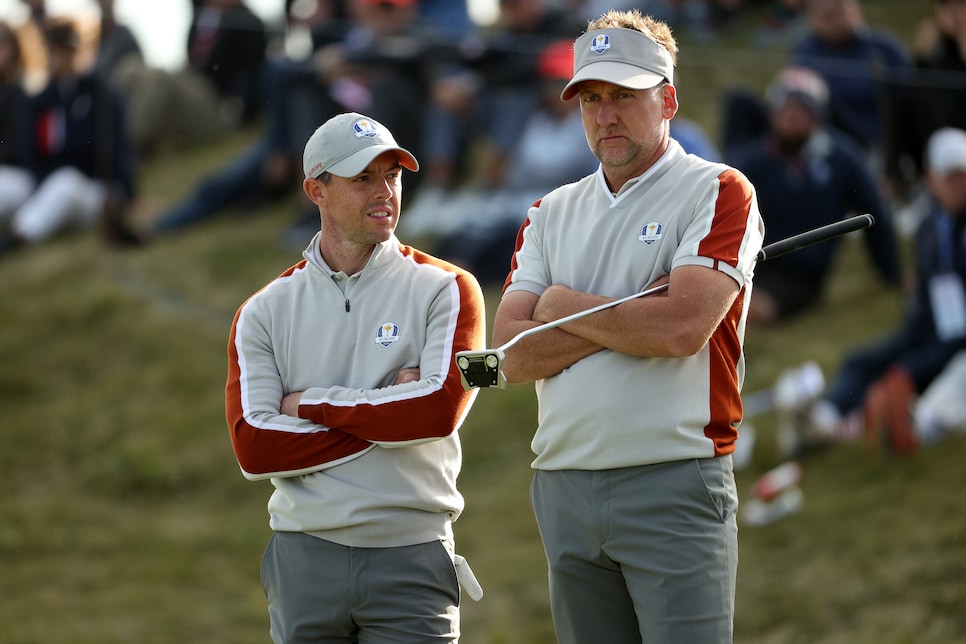 Poulter's feeling is that the separation between business and personal relationships is one he can comfortably bridge.
"They are two completely different things," he says. "I am going to have a different opinion than some. Even if Thomas' opinion is different to mine, I'm not going to fall out with him about it. I have known Thomas for 25 years. He is on the [DP World Tour] board and has the right to his opinion, I have a right to mine. There's going to be a few people that are extremely strong minded about it and there are others who are my friends; we will agree to disagree but remain friends."
Poulter was also keen to underline his previous commitment to his home circuit. Although a resident in Florida, he has notched 389 DP World Tour starts, often enough, he declares, to the detriment of his stature on the PGA Tour.
"Quite a few [Europeans] have given their card up through the years," he said. "But I have been as committed to this tour as anyone. I have sacrificed a good few FedEx [Cup] points along the way because of that. This has always been my home tour for 24 years. Why should that change? I had a great reception last week [in Ireland at the JP McManus Pro-Am] as never before, 40,000 fans at the event and they were incredible. There was not one bit of abuse, zero. Yes, social media is bad because that's their forum to hide. We know that happens. It empowers people who can stay behind a screen. But to my face? Nothing."
Looking forward, Poulter refused to comment on the fact that he and his LIV colleagues have been singled out in the draw. Harding and Otaegui are first off the first tee in the first round, a two-ball amongst a sea off three-balls. Poulter, alongside Grace and only Grace, is first off the 10th tee in the afternoon wave. No coincidence, of course. But not something that will, according to Poulter, affect him negatively once the tournament starts.
"My bubble starts when I tee off," he says. "The phone is off, you have a job to do. That's my safety net. Of course, it has affected my golf, there's no question. It is not an easy process to go through. Social media and various people's comments make it difficult. You don't want to feel like you have been completely pushed out."
To discuss all the above and much more, Poulter has yet to talk in any depth to DP World Tour chief executive Keith Pelley. Poulter is open to a chat, although he feels strongly that the first move must come from Pelley.
"We said hello in Ireland," Poulter said. "I think he was quite busy, and I was quite busy. I don't have a problem with anybody in this situation. If Keith would like to have a conversation, I would happily do that. I spoke to him not that long ago but it's over to him, really. This whole thing is exhausting. The bigger picture of golf is there is a level of investment coming in which is of vast amounts of money. For a period of time, the European Tour were extremely interested in doing something with that and now they are not. It was OK to work in that little ecosystem for a while because they [all sides] were negotiating and now they are not. Which is sad. There is clearly space in the calendar for everyone."