Instruction
A cold-weather golf guide: How to play your best when temperatures are down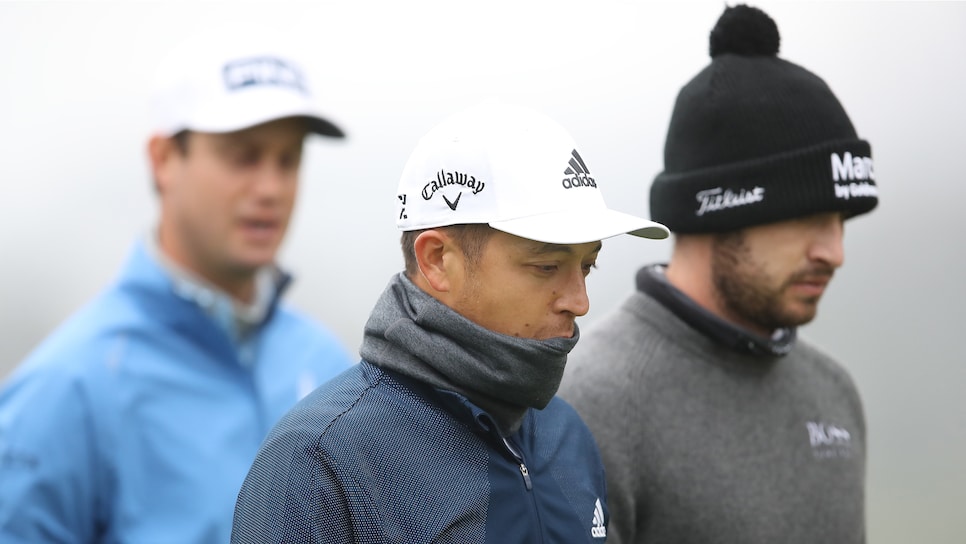 Though golfers in most of the country are still playing in sweltering conditions, cooler rounds are right around the corner. Give yourself an advantage when those temperatures do drop by making these adjustments to combat cold temps.
Stop leaving your clubs in the car

Even though you probably think it's saving you time, leaving your clubs in the car overnight or for an extended period is never a good idea. For starters, in cold weather, the material on your grips contracts and becomes firmer, which can create cracks in your grips. On top of that, graphite shafts can become brittle, and condensation starts to build up on golf clubs left in cold temperatures for a long time. Not only does it affect your clubs, but leaving your bag in the car can also damage your golf balls.
In warmer weather, the rubber compounds expand and have more rebound. Whereas in cold temps, the rubber contracts and gets firm, creating less rebound. A more controlled temperature will keep your clubs safe for a longer period of time.
Layering, layering, layering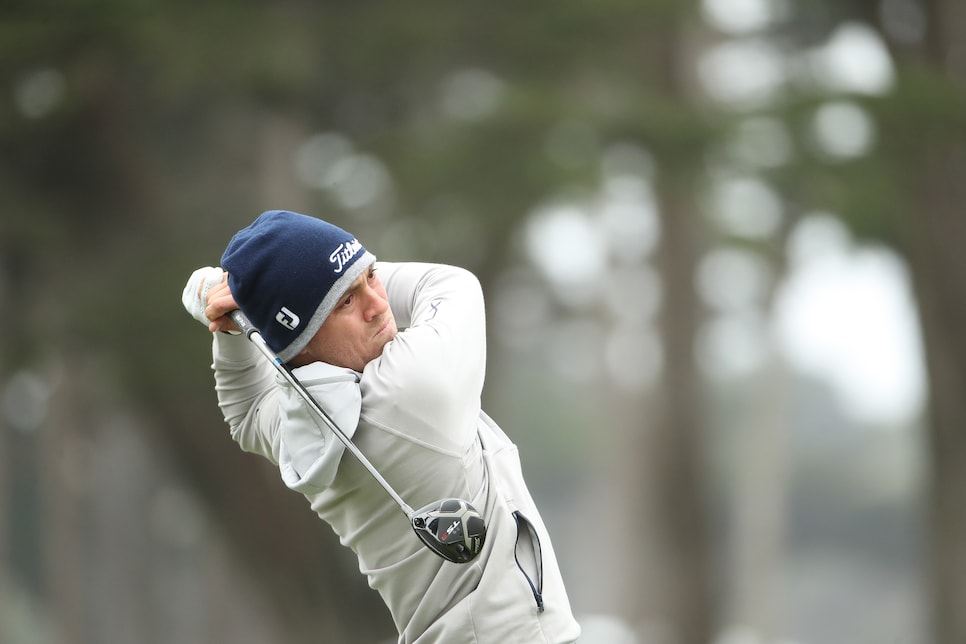 Christian Petersen/PGA of America

Temperatures can change quickly in the fall, which is why layering is key to staying comfortable throughout your round. Most pros at the PGA Championship are wearing short-sleeve polos as a base layer, which is a good move on milder days. For colder rounds, upgrade to a long sleeve or turtleneck performance shirt. You'll also want to wear a pullover that minimizes airflow, i.e., not cotton. The latest performance pullovers are great at keeping you warm while being thin enough to have little to no effect on your swing. Plus, as a bonus, they won't take up a lot of room in your golf bag, which is essential if you walk most rounds.
Lastly, having a moisture-wicking jacket or vest is always a good idea, especially on windy days. For your bottom half, a classic go-to is wearing rain pants over your regular golf pants. They'll keep the wind from cutting, and when you get too hot, they're easy to remove. And if it's really cold, trade your regular baseball-style hat for a beanie. You lose most of your heat through your head!

Wearing shoes with poor traction can increase your chances of injury because the winter ground is harder and usually slicker. Swap out your spikeless shoes for a shoe that has replaceable cleats. Be sure to change out your spikes, so you have a fresh pair before you play your first round of fall golf.
Walking will keep you in rhythm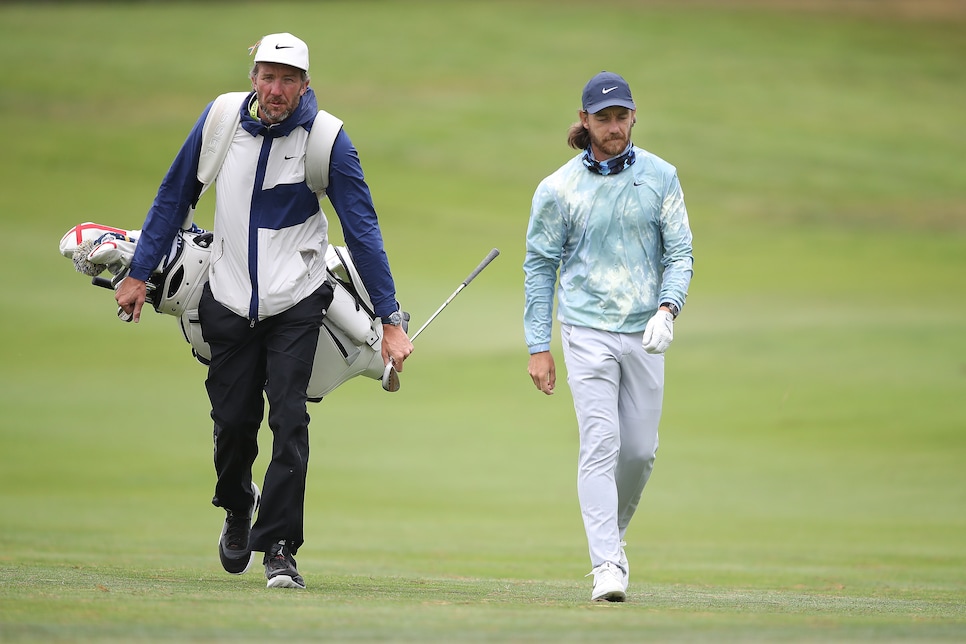 "When the temperature dips below 59 degrees Fahrenheit, that's when things become more difficult," says Dr. John Castellani, a physiologist at the United States Army Research Institute of Environmental Medicine. According to Dr. Castellani, at this temperature, you start to lose tactile sensation and dexterity in the hands. The key to staying warm is to stay moving, and there's no better way to do that than to walk.
On top of improving your blood flow, walking can also help improve your grip pressure and keep your muscles from getting stiff throughout your entire round. Just be sure you're drinking plenty of water if you choose to walk. It can be easy to forget how much water you're losing when playing in cooler temps.
Keep in mind the ball isn't traveling as far

Even if it might not feel like it, your ball doesn't fly as far in cold weather. This is because cold air is denser than warm air, and creates additional drag on your golf ball. Trackman reported that there was about a one-yard difference for every ten-degree change in temperature. And if you're thinking about warming your golf balls, don't. Not only is it against the rules, but it's also proven to be ineffective. In addition to distance, you'll also want to consider factors when calculating your yardage. Like how your body performs in cooler weather and if the clothes you're wearing limit your golf swing. Generally, it's best to plan for at least half a club, to a full club, when calculating which club you'll need during a fall/winter round.
Consider some minor swing adjustments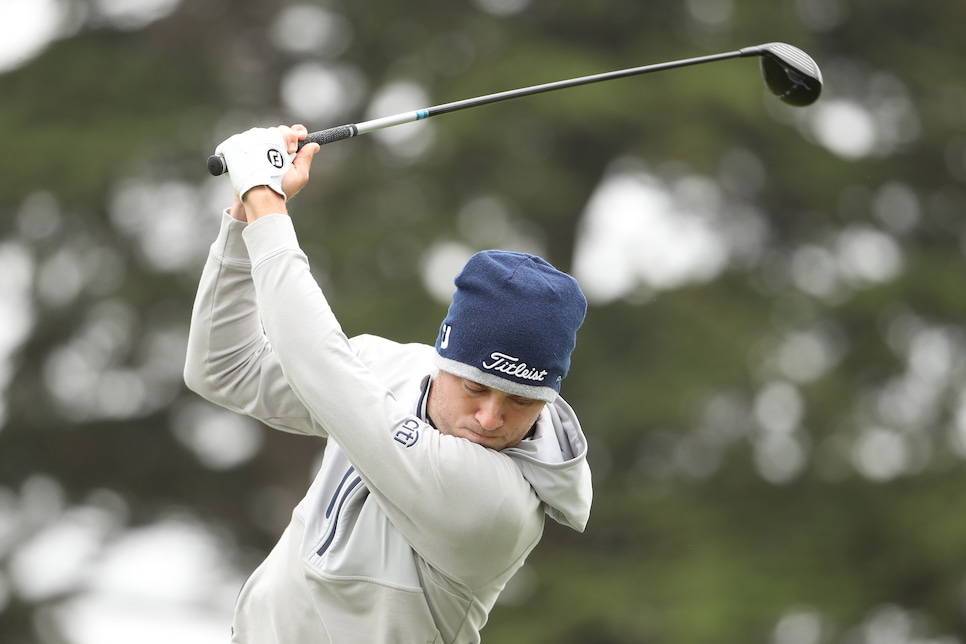 Christian Petersen/PGA of America

As the weather gets colder, the ground gets harder. According to Jason Guss, a top Golf Digest instructor from Michigan, an outside-in swing path will shallow out your swing and give you a better attack angle when you have less room under the ball. Guss also says that using a three-quarter backswing can help keep you stable when faced with lies where your footing may not be great.

A nip of whiskey might seem like a great way to warm up when it's a chilly day on the course, but it actually does you more harm than good. Alcohol lowers your core body temperature, and all it takes to start the process is one drink. The same study that revealed this surprising truth about alcohol also uncovered that caffeine has the same effect on the body. For more information, check out this article that explains the science behind it all much better than I ever could.