Apparel
7 pairs of pants you need for fall golf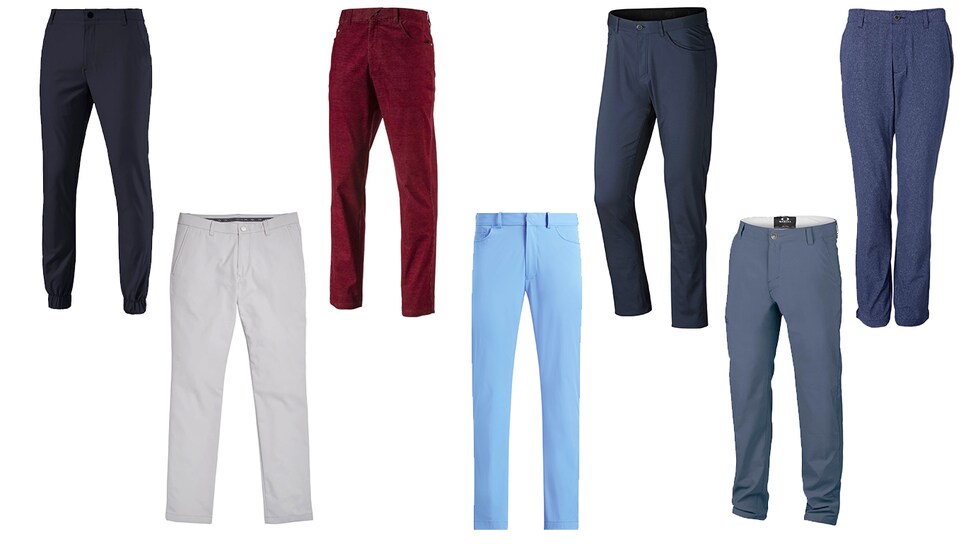 Fall golf weather is officially upon us. As the weather is no longer conducive to wearing shorts in many parts of the country (go ahead, laugh it up, Arizona and Florida golfers), now is a good time to take a look at your golf pants—and consider making some updates. If you're still trotting out pairs of dingy khakis when teeing it up in the colder weather, it's time to change that. Toss or donate any old or ill-fitting pairs and refresh your wardrobe with some of these new styles.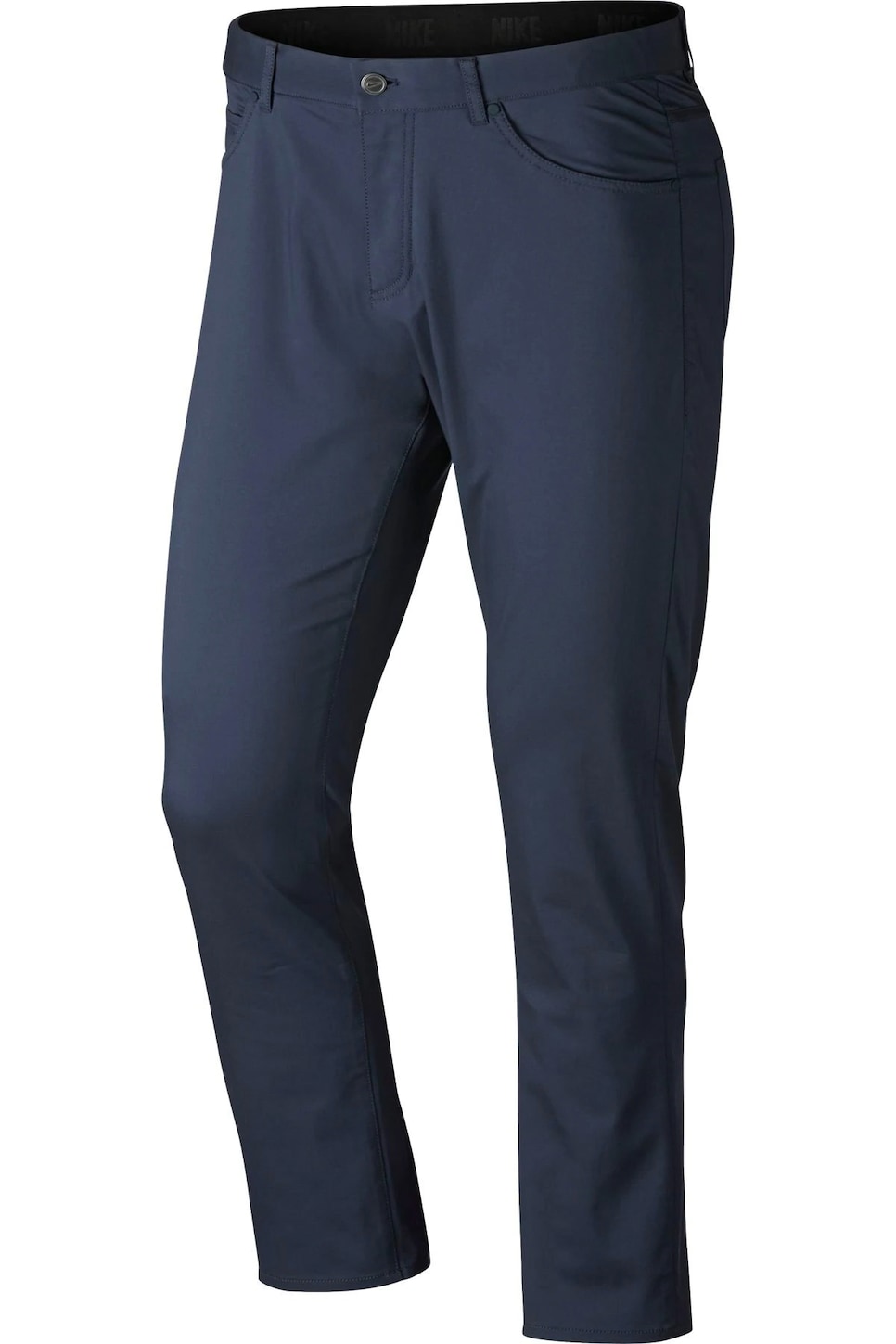 Five-pockets pants have denim-inspired features. That fifth pocket is the tiny square pocket at the hip that was traditionally designed to carry a pocket watch. The trend has become popular once again as the demand for golf clothes that transition well off-the course increases. These Nike golf pants ($85) are a great pair to throw into your trouser rotation because the slim fit is stylish and the color is ultra versatile. The company calls the color "Thunder Blue," which is a gray-blue hue that will match with just about anything. The Nike Flex Fabric is comfortable and has the perfect level of stretch needed for a round of golf before dinner.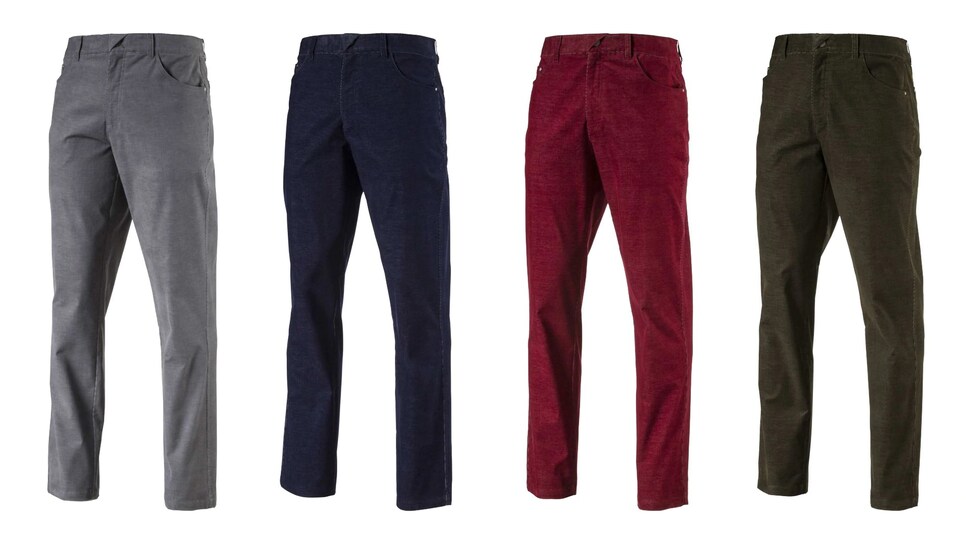 While corduroy doesn't seem like a fabric you'd want to wear of the course, the designers at Puma actually created a pair ($85) perfect for golf. The 2-way stretch feels great while the performance fit and stretch waistband allow for a lot of mobility. They're an upgraded and stylish pair of cords that will make a statement both on and off the course. The navy and gray colorways are a great entry into the style. They're dark and quiet so you can try the trend without making too much noise. For those who want to make a splash, the red and green colorways are an excellent choice. They're great for special occasions and the striking color will show off the corduroy fabric well.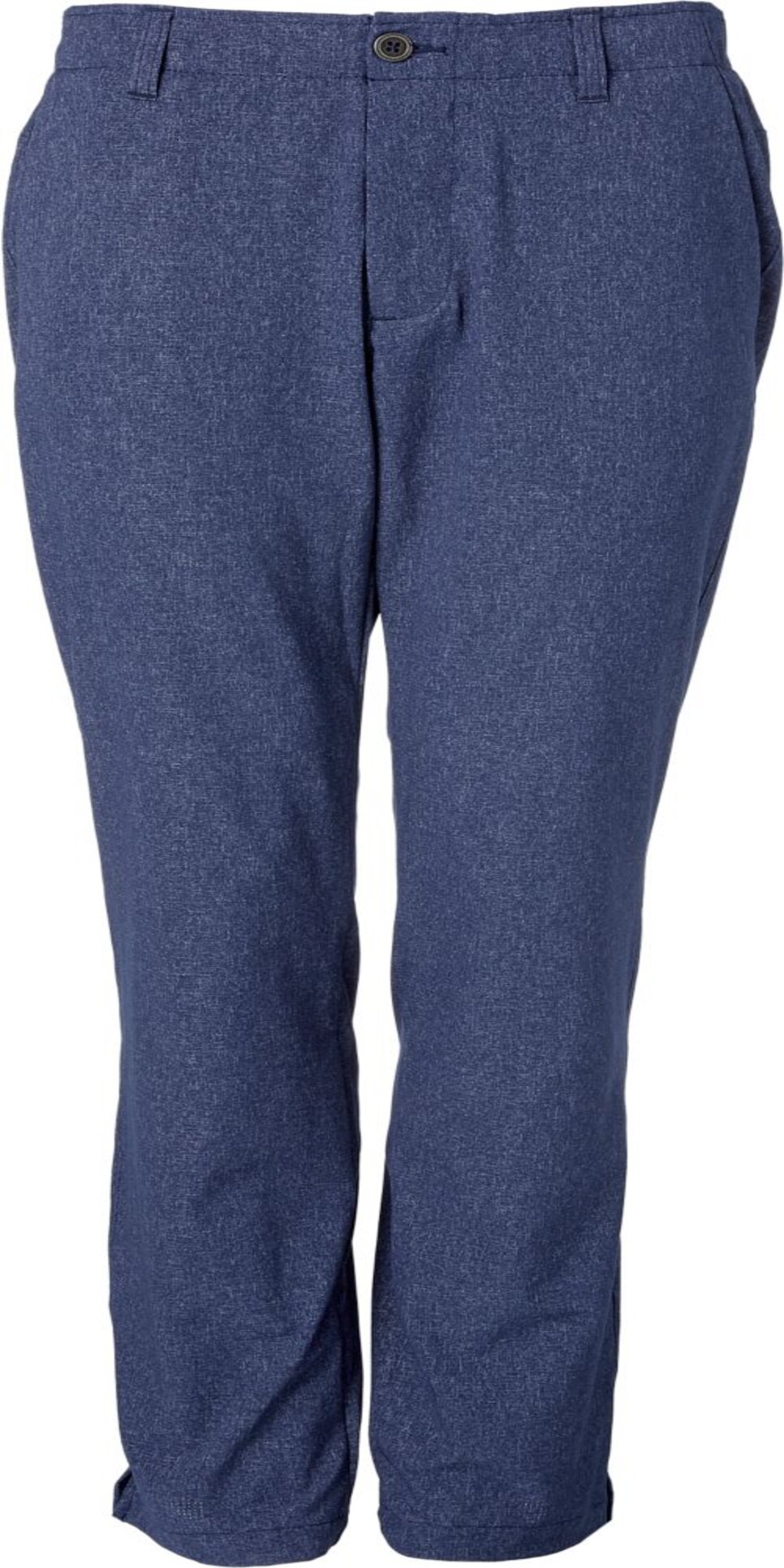 Heather has also been a trend making its way into the golf apparel world and looks really great. It's a fantastic break from your typical navy solid trousers that will brighten up any look without going overboard. These Under Armour golf pants ($85) are made with a mesh fabric that is breathable and airy. They wick away moisture and have extra stretch in the waistband for extra comfort. The flat front cut is upscale and the heather color allows for a dressed-up look to the casual-feeling pant.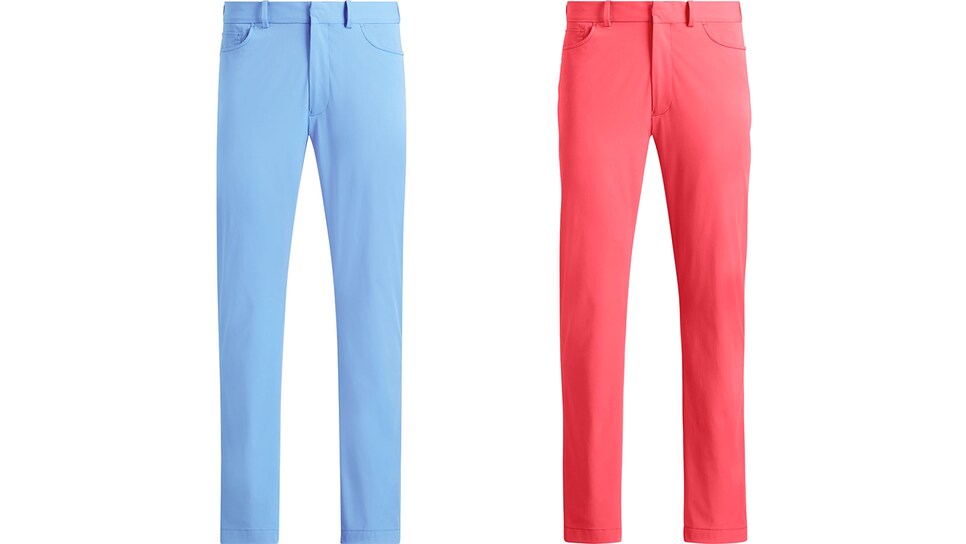 The end of summer typically means and end bright, vibrant colors as well. That doesn't have to be the case with your golf pants. With the right fit, you can rock these RLX Golf Pants ($98) through the winter. Keep the top simple and accessories quiet to pull off this look and they'll be a hit at club championships and holiday parties.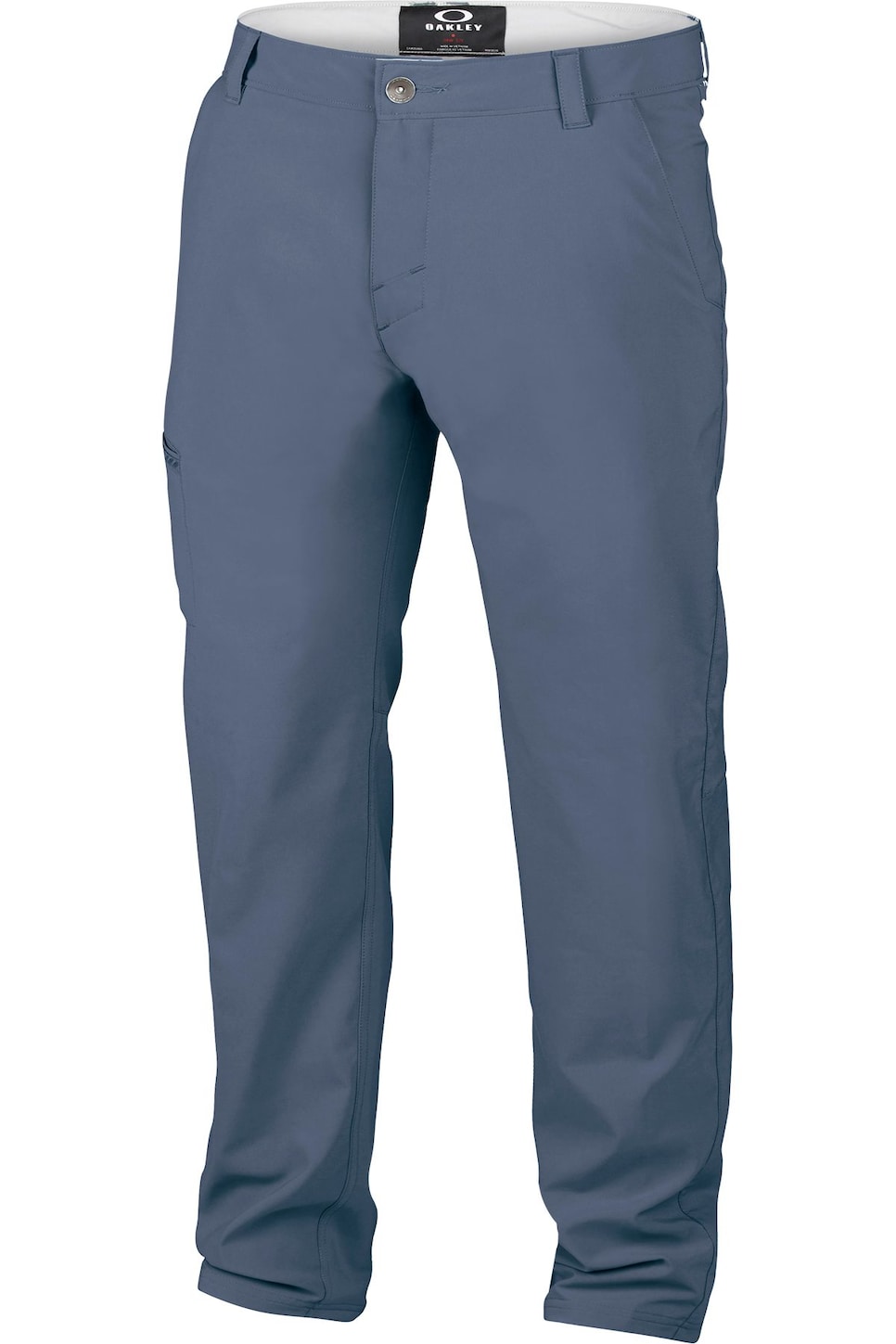 Indigo pants like these Oakley golf pants ($40) are a strong style statement. The color is fresh, fun and easy to pair with. They'll look great on the golf course or paired with a crisp pair of white street sneakers. The Oakley O Hydrolix technology wicks away sweat to keep you dry and the stretch twill makes for a comfortable wear across the seasons.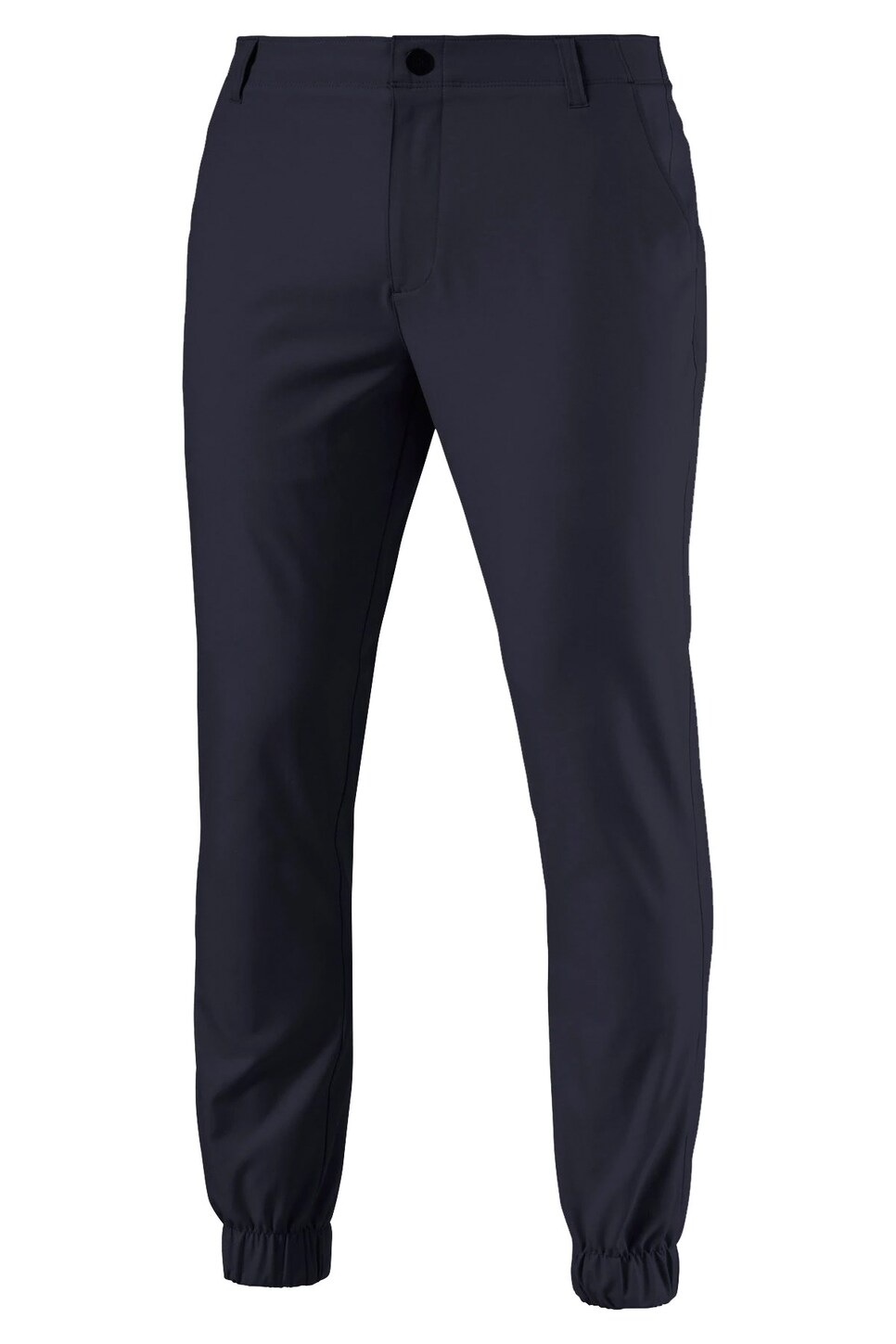 Joggers are another trend that you won't regret trying. No, these aren't sweatpants but they are almost as comfortable as your favorite pair of sweats. These joggers ($90) have an upscale golf pant look with a trendy street-style ankle cuff leg closure. They'll look best with high-top or sneaker-style golf shoes. Make sure to wear no-show socks and let the closure fall just above the shoe.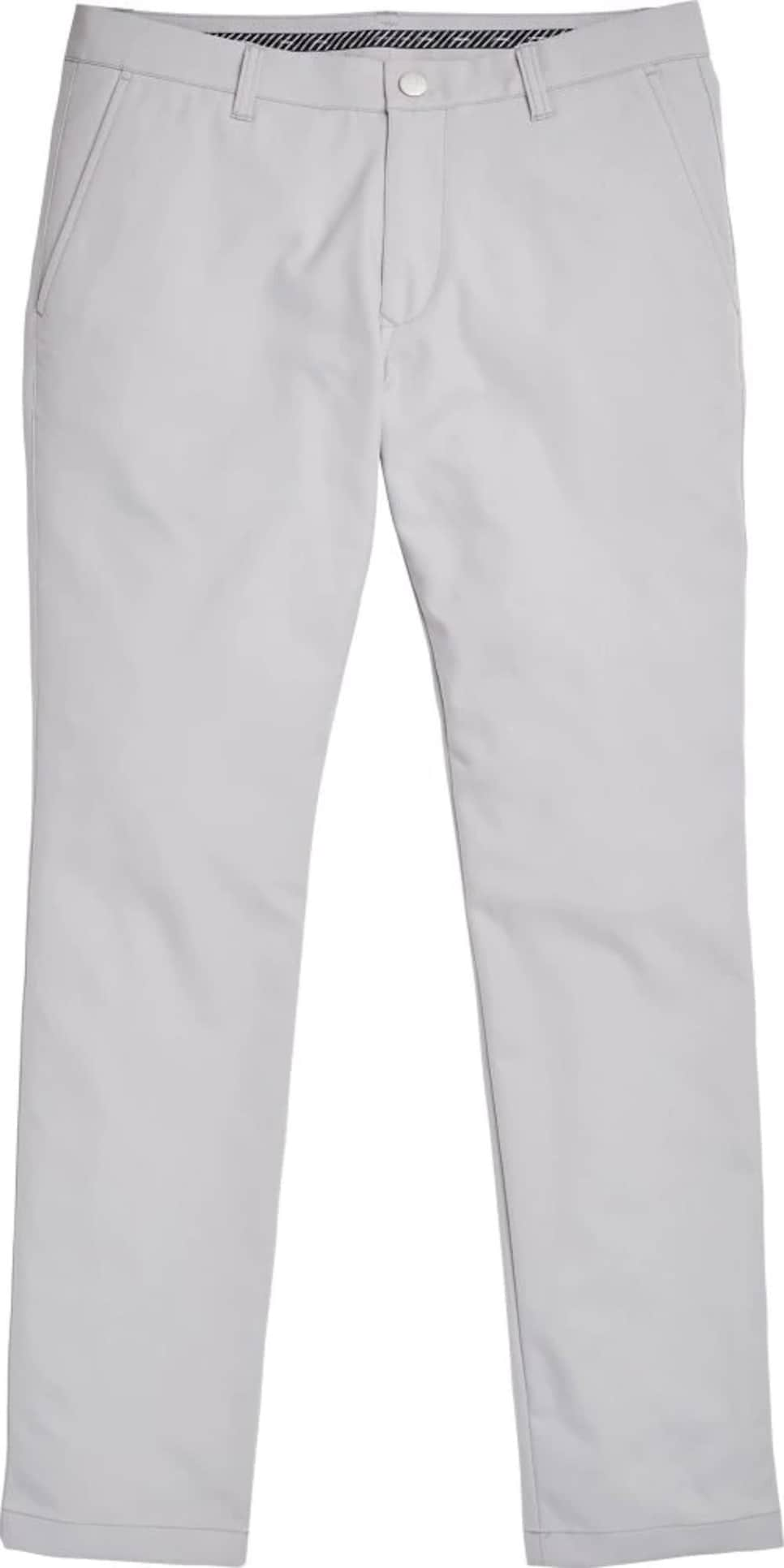 This light gray shade is an excellent replacement for khaki. The stylish color is more modern while the cut maintains an upscale look. These Bonobos pants ($68) have an adjustable hem for the easiest customizable fit and there is a gripper gel in the waist to ensure your shirt stays tucked in. The performance fabric regulates body temperature and is ultra comfortable to play a few rounds in.