News
How Michael Phelps has helped Tiger Woods through his latest rough patch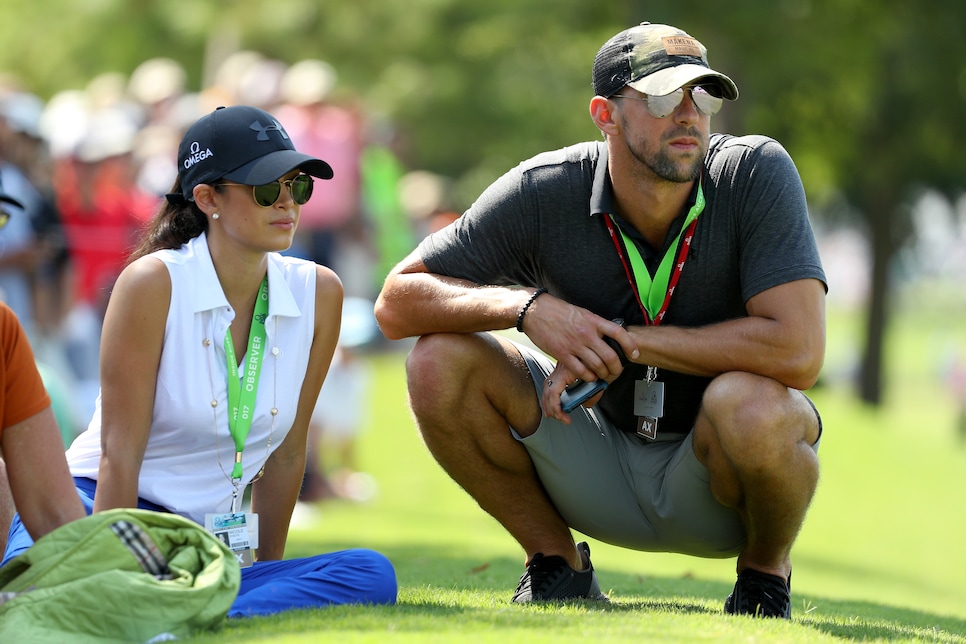 Michael Phelps will be forever known for his Olympic-record 23 gold medals, but it's two DUIs that still haunt him. Now, it seems he's found a way to use his own trying experiences to help others.
"I feel like that's a massive scream for help," Phelps told Crouse.
Woods has received professional help to manage pain medications since, but now he's receiving help of a different kind from Phelps, who, according to Crouse's story, got in touch with Woods through a mutual friend, Notah Begay III. Phelps says his talks with Woods are getting better as the comfort level between the two grows.
"Michael can provide honest and direct feedback, and that's what athletes of their caliber need the most," Begay told Crouse.
Perhaps, Phelps and Woods will connect in person at next week's Presidents Cup at Liberty National, where Woods will be an assistant captain. Phelps, an avid golf fan, attended last year's Ryder Cup as well as this year's PGA Championship and Waste Management Phoenix Open.