News
Tiger Woods DUI Police Report: Details from his Memorial Day arrest (Update)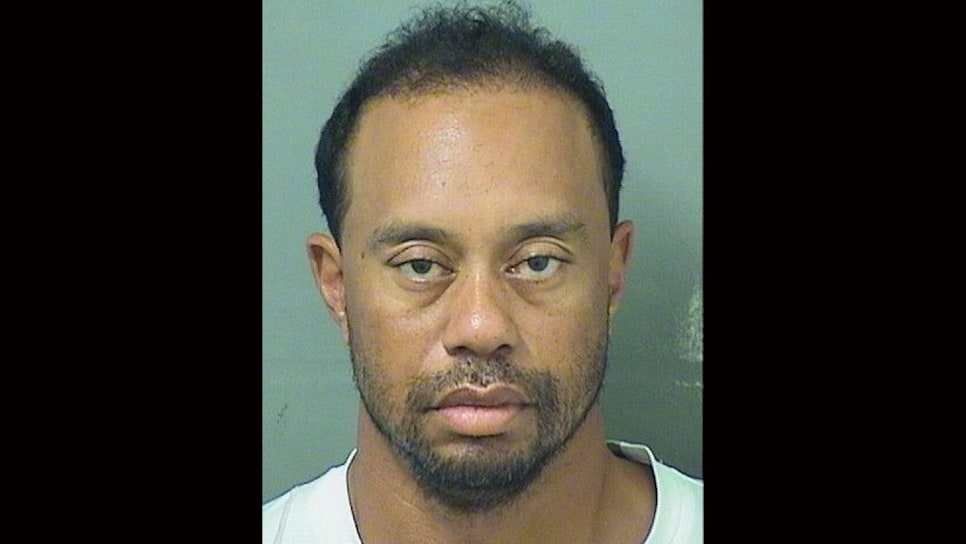 More details have emerged from Tiger Woods' Memorial Day Monday DUI arrest, and they're not good for the 14-time major champ. According to a probable cause affidavit reported by WPTV.com and obtained by GolfDigest.com, Woods was asleep at the wheel in a Black Mercedes, the car running but stopped in the right lane with the right blinker on when he was pulled over at 2:03 a.m. He was alone and wearing a seatbelt.
Under the "Driver's Statements" section, it reads: "Woods stated he was coming from L.A. California from golfing. Woods stated that he did not know where he was. Woods had changed his story of where he was going and where he was coming from. Woods asked how far from his house he was. It should be noted that Woods was heading south bound away from Hobe Sound. Takes several prescriptions." Later in the report, four medications, including Vicodin, are listed under the heading "medical conditions."
In a statement Monday night, Woods said alcohol was not involved and that the DUI charge stemmed from "an unexpected reaction to prescribed medications." The police report confirms Woods' blood-alcohol level was .000 in both tests taken.
The report also states Woods was "co-operative as much as possible," but that he had "very slurred" speech and had trouble performing several "roadside tasks."
Woods' arraignment is scheduled for July 5.
UPDATE, May 30, 4:04 p.m.—More information from police reports has surfaced from a backup officer, who states that he was dispatched to the scene after the lead officer arrived. In his statement, the backup officer says that an investigation of the black Mercedes revealed "fresh damage to the vehicle." He reports that both drivers' side tires were flat and there was minor damage seen to both rims as well as damage to the front and rear driver's side bumper and that the passenger rear tail light appeared to be out.