How did Tiger Woods pass the time during quarantine? Horror books and tennis, obviously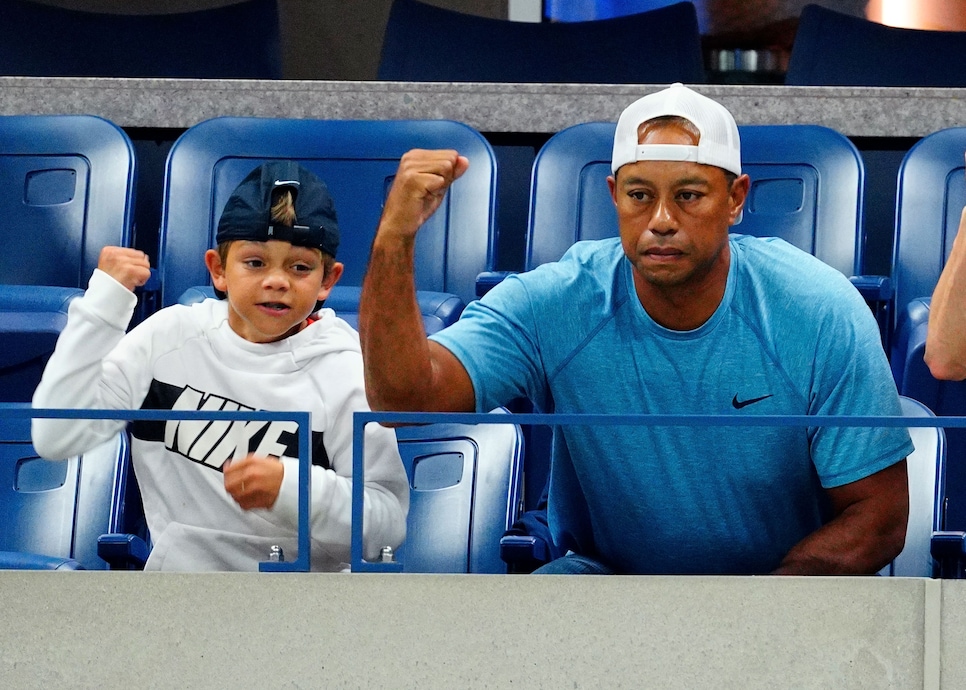 It's the most common question everyone—celebrities, athletes, regular peons like you and me—has fielded at some point these last few months: How have you spent your time during quarantine? Considering there is only so much one can do inside their own home, the answers are all usually the same. We've all cooked more, we've all read more books, binged more TV shows and movies, and played more video games than we normally would. Now that it's warmer out, we've all been doing more safe, socially-distanced outdoor activities than we would have before.
Here's how Woods answered that exact question on Tuesday at Muirfield Village:
Q: People have been spending all kinds of different time at home during quarantine and lockdown. Is there anything that you've been able to do, one or two things that you ordinarily wouldn't be able to just because you've been stuck at home during this time?
Tiger Woods: Well, there's a lot of things that I hadn't done in a long time, and one was sport-wise and physically is that we were playing quite a bit of tennis. That was very different and something I hadn't done in a very long period of time because I hadn't been able to do it physically. The kids enjoyed it. We were able to do that in the backyard.
Again, at the time to have the social distancing and be away from one another, from each other, soccer has been gone, as I've said, for us we've been lucky enough to have Medalist open and been able to play and practice social distancing and still enjoy being active and being outside. But as far as a lot of things inside the house, well, watched a lot of TV, read a lot of books and just tried and passed the time at times.
Q: What's the best book you've read?
Tiger Woods: One of my favorite authors, Dean Koontz, California guy, horror novels. So I read a few of those.
So, tennis and horror books. Not a bad way to pass the time, provided you're into suspenseful stuff. As for tennis, it helps when you have a court in your backyard, but we're sure he's not alone and playing more of it. Tour pros, they're just like us (except they have tennis courts in their backyard)!"
You are using an unsupported version of Internet Explorer. Please upgrade to Internet Explorer 11 or use a different web browser.