News
Tiger Woods is playing his first PGA Tour event in five months at Memorial. So what can we expect from his game?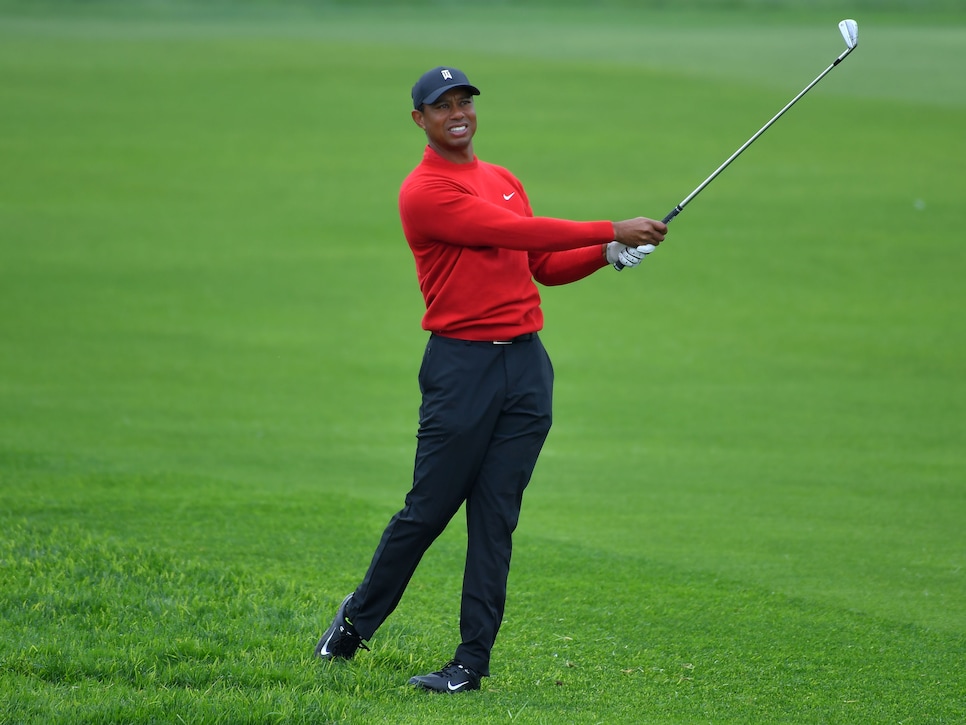 Tiger Woods will play golf for the first time in more than five months this week when he competes in the Memorial Tournament. Not literally, of course—Woods has been practicing at home in South Florida, and we saw him play a fun round in the rain with some famous quarterbacks in May. But anyone who has played a competitive round of golf at any level knows everything is different when you have to fill out a scorecard.
This whole coming-back-from-a-long-break thing is nothing new for Woods, particularly as he's moved into this later chapter of his career. The most recent example came last October, when he flew to Japan to play in the Zozo Championship after a three-month layoff following the BMW Championship. Few expected much of anything from Woods, who was coming off his fourth surgery on his left knee and a rather disappointing summer of golf that saw play very little, and not well, after that surreal Masters victory.
He opened with a pair of 64s, hardly missed a shot all week and cruised to a record-tying 82nd PGA Tour victory. Like riding a bike.
There are some similarities between this hiatus and that one. Woods struggled the last time he played a tournament, shooting 76-77 over the weekend at Riviera to finish last among players who made the Genesis Invitational cut. Moreover, his health has been something of a question mark. Woods' decision to skip a number of key events to rest his back, including the Players Championship, caused genuine panic in the more histrionic corners of his fandom.
And, yet, it's also a little different this time. Everything is a little different these days. Woods' health is no longer a concern. We know that because we saw Woods play a wonderful 18 holes at The Match: Part II. That was nearly two months ago—one would think he's only feeling better with the additional rest. And just two weeks ago, Woods looked healthy and was swinging beautifully at a Golf Digest/GOLFTV shoot for the second season of Tiger's "My Game" video series (this author being onsite and witnessing it in person). Draws, fades, high ones, low ones. They were all present, simply waiting for him to call upon them.
Still, there's a level of uncertainty as we inch toward Thursday's first tee shot. At The Match, Woods was quite literally playing with his buddies at his home course, buzzing around in a golf cart and playing a modified alternate-shot format on the back nine. And if we're being honest, not much can be deduced from how a PGA Tour player looks during a photoshoot. (It's going to be impressive every single time).
What, then, can fans reasonably expect from Woods this week? If we take him for his word, he's here to win. He has said time and time again that there's no use showing up to a tournament if you don't think you can leave it with the trophy.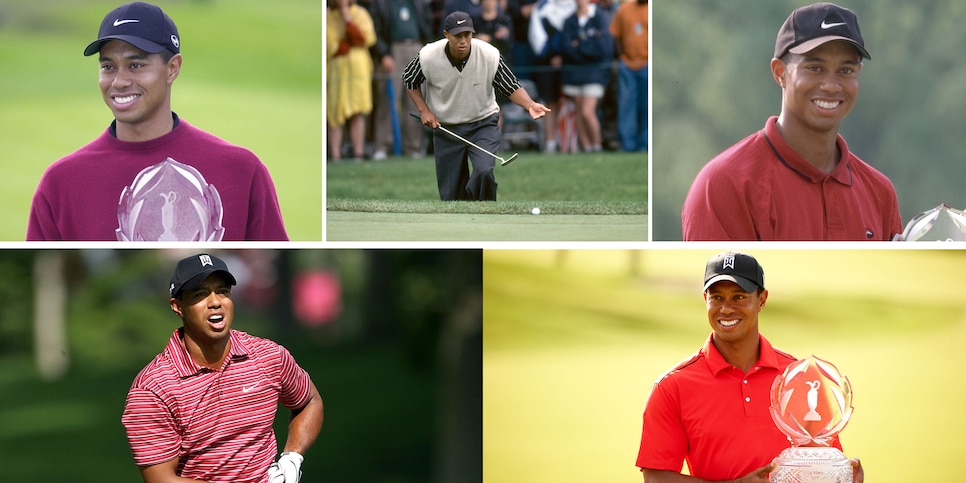 Tiger is a five-time champion at Memorial, having won in 1999, 2000, 2001, 2009 and 2012. (Getty Images)
His history at Muirfield Village provides ample evidence to support the notion he can do exactly come Sunday. Woods has posed for the winner's photo alongside Jack Nicklaus five times, most recently smiling alongside his co-GOAT in 2012. In 17 career starts at MVGC, he has nine top 10s, 13 top 25s and zero missed cuts. It's not quite Firestone or Bay Hill in the pantheon of courses Woods owns, but it's in that next tier.
To win a sixth Memorial, Woods will have to beat a field that features each of the top nine players in the World Rankings. Most of the big names are here: Bryson DeChambeau, the biggest of all, who won this tournament two years ago. Rory McIlroy, still looking for his first top-10 finish since the restart. Jon Rahm, who quietly shot 64 on Sunday at Muirfield Village. Justin Thomas, who will have a chance to reach World No. 1 with a victory after losing on the same course in a playoff at the Workday Charity Open. Dustin Johnson, who won the last tournament he played in. Patrick Cantlay, the defending champion. Collin Morikawa, whose victory on Sunday over Thomas saw him leap-frog Woods by one spot (13 vs. 14) in the rankings.
Woods, of course, relishes the opportunity to beat the generation he inspired. Should he do it again this week, he'd officially set a record for all them to chase, as quixotic as that chase might be. Eighty-three.