News
Here's a rare glimpse at Tiger Woods' backyard practice area and putting green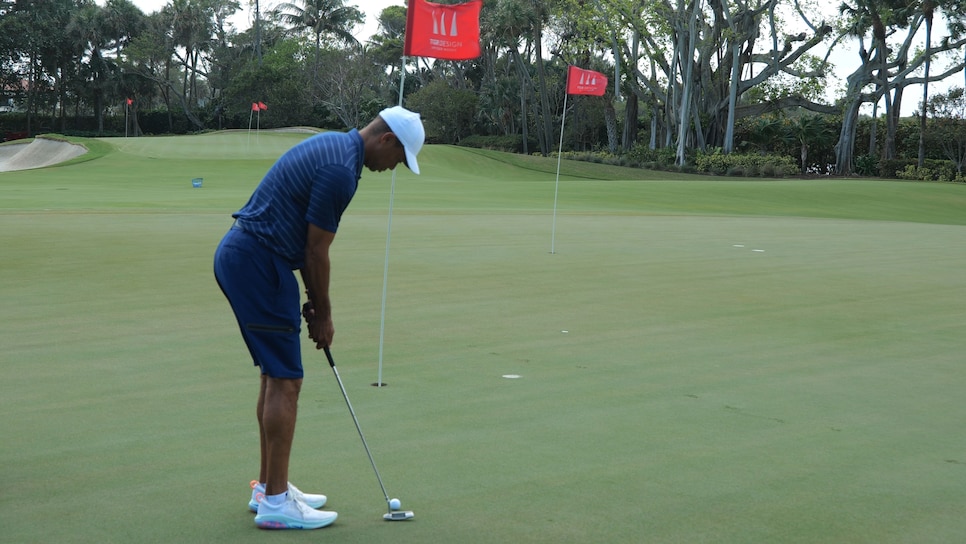 For years, Tiger Woods has spoken in broad strokes about working on his golf game at home. But the actual canvas for that practice has largely remained a mystery. Unless you've been lucky enough to get an invite to the Woods house, your image of Tiger's backyard practice setup is imaginary or non-existent.
In episodes 6 (My Backyard Practice Area) and 8 (My Putting Green) of Golf Digest's new At Home with Tiger Woods video series, the 15-time major champion gave our Henni Koyack a tour of his practice area at his home in Jupiter Island, Fla.
In addition to showing viewers where he hones his short game, Woods also gives some valuable insights into how he likes to practice.
• He keeps his backyard putting greens rolling around 13 on the Stimpmeter, which serves as his baseline putting speed feel.
• He prefers practicing into the wind, because wind magnifies spin and tells him where he's off.
• He keeps his putting drills rather simple, using only a few tees and a chalk line.
• He practices his six- to eight-footers and his lag putts often, but doesn't spend much time in the eight- to 15-foot range
For more insights into Woods' preparation and an unprecedented look behind his at-home practice curtain, watch the videos below.
My Backyard Practice Area
My Backyard Putting Green