The Loop
The NHL's new sponsored divisions are the worst thing since college football bowl game names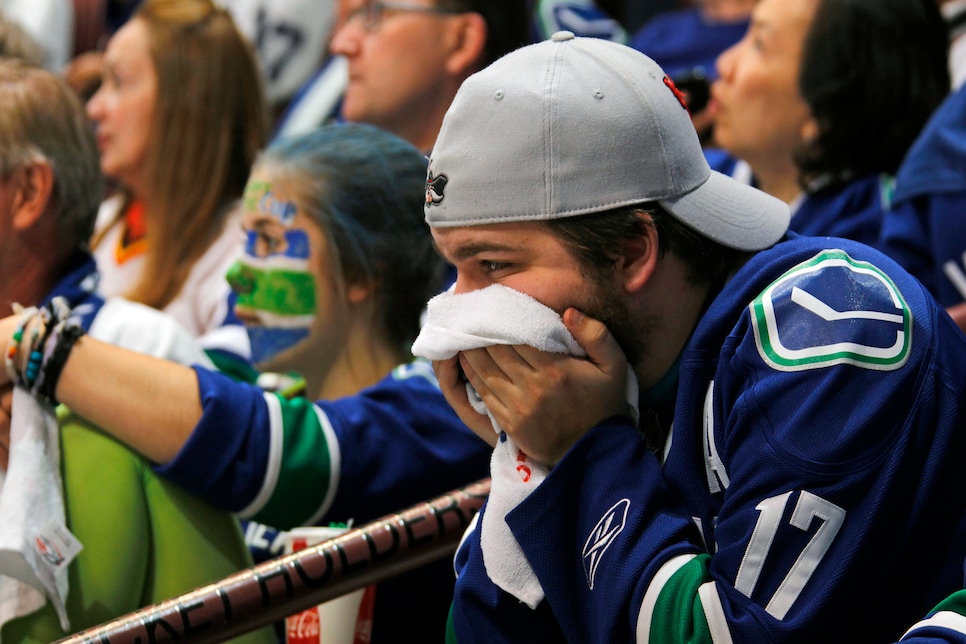 Over the past decade, college football bowl game names have devolved into pure self-parity, becoming the most perhaps shameless invasion of advertising in the billboard-ridden, jersey-sponsored, athlete-endorsed world of sports. The Bad Boy Mowers Gasparilla Bowl. The Franklin American Mortgage Company Music City Bowl. The Cheribundi Boca Raton Bowl. Names only a CMO could love. Names football fans love to hate.
But the bowl game's long, fruitful reign at the top of the cringey sports-marketing heap is now in jeopardy thanks to Gary Bettman and his NHL sponsorship crack squad, who officially unveiled new branded division names ahead of the start of the 2021 NHL season on January 13th. Pucks purists, prepare to be sick.
Woof. These, unlike the Famous Idaho Potato Bowl and its ilk, aren't even ironically amusing. They're just drab, perfunctory—bleak reminders that the capitalist dystopias depicted in 'Blade Runner' and 'Idiocracy' are no longer far-off hypotheticals, but the reality of the here and the now. They're not trying to be even remotely palatable. They're just shoving it down your throat and expecting you to say "please sir, may I have some more?" Gordie Howe must be doing somersaults in his grave.
But look on the brightside, fellow consumer. When you're at the TD Bank North Gahden, sipping a Bud Light, watching the Bruins crack skulls like Dole coconuts, at least you won't have to worry about where you're getting your life insurance from. MassMutal, where living mutual has always been at the core of human existence, has you covered.