Bubba Watson lets both feet shift toward the target as he smashes the ball, and Jim Furyk loops his club from a nearly upright orientation at the top of the swing to one of the best impact positions in golf. Jordan Spieth's left elbow juts toward the target through impact, and Dustin Johnson bows his left wrist as he takes the club back. If you're learning how to swing or just taking a lesson to improve, the idiosyncracies of many of the game's best players probably wouldn't be things an instructor would try to get you to copy. They're too individualistic. But that's not the case when it comes to the signature feature of Hideki Matsuyama's swing—it just might be the thing you need to hit better shots.
"There's a distinct pause between his backswing and downswing. Everything stops for a split second," says Jim McLean, one of Golf Digest's 50 Best Teachers. "It allows him to get in the same great position at the top and sync up his downswing beautifully. The pause makes it special."
HOW THE PAUSE CAME TO BE
As noticeable as the interlude is, and as much as it has helped Matsuyama's swing—the 26-year-old has been 10th or better in the World Golf Ranking since the fall of 2016—would you believe he's not doing it on purpose?
"I'm not trying to stop," Matsuyama says through a Japanese interpreter. "When I first came to the PGA Tour in 2013, everyone was hitting it a long way, so subconsciously my takeaway was getting faster, because I wanted to hit it farther. I wanted to slow down my backswing, and I think that's when I really noticed the pause."
Just like some good players of yesteryear who paused, such as Bob Murphy and Cary Middlecoff, Matsuyama has improved his timing—and thus his ball-striking—because he isn't starting toward the target prematurely. He was a top-seven performer on the PGA Tour in 2017 using the strokes gained/tee-to-green and strokes gained/approach-the-green statistics. And he won three times.
SHOULD YOU BE PAUSING, TOO?
Although McLean cautions that stalling can hurt the fluidity of a swing—most athletic tasks are performed better if the person is in motion—he does think the benefits are numerous. If you're able to complete a full backswing and pause ever so briefly before starting the downswing, you'll likely find your ball-striking improves, he says.
"When you pause, it gives you a greater awareness of your position at the top," McLean says. "Do you feel loaded into your right side? Is your upper body coiled? Is the clubface open or closed? That's the first benefit, because if your backswing isn't good, your downswing probably won't be, either."
The pause also can trigger a better downswing sequence. "You want to start the downswing with the lower body, feeling pressure build under the ball of your front foot," McLean says. "The pause gives you time to think about how to start down until you're able to do it subconsciously."
Another benefit of the pause is that it allows the golfer to make a through-swing where speed builds, culminating as the club moves through the impact zone, McLean says. Too often amateurs are swinging their fastest at the start of the downswing, which is a power drain.
Says McLean: "Pausing can improve timing, cure clubface issues, give you a better sense of footwork, balance and help you accelerate the club into the ball."
If you want to try it, McLean says experiment on the range before taking it to the course. One note of caution: "Fight the urge to start down super fast with the club. Let speed ramp up toward the ball, not sooner," he says. "And if you can't fully commit to the pause, even a slight hesitation will help you make a better backswing before starting the downswing. It's the key to swinging in sync." Just like Hideki.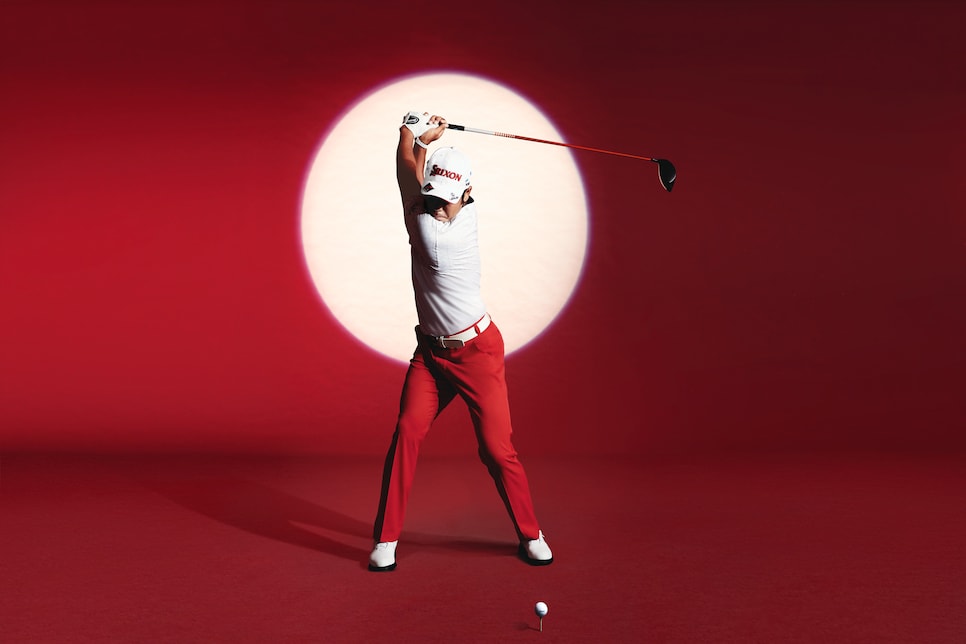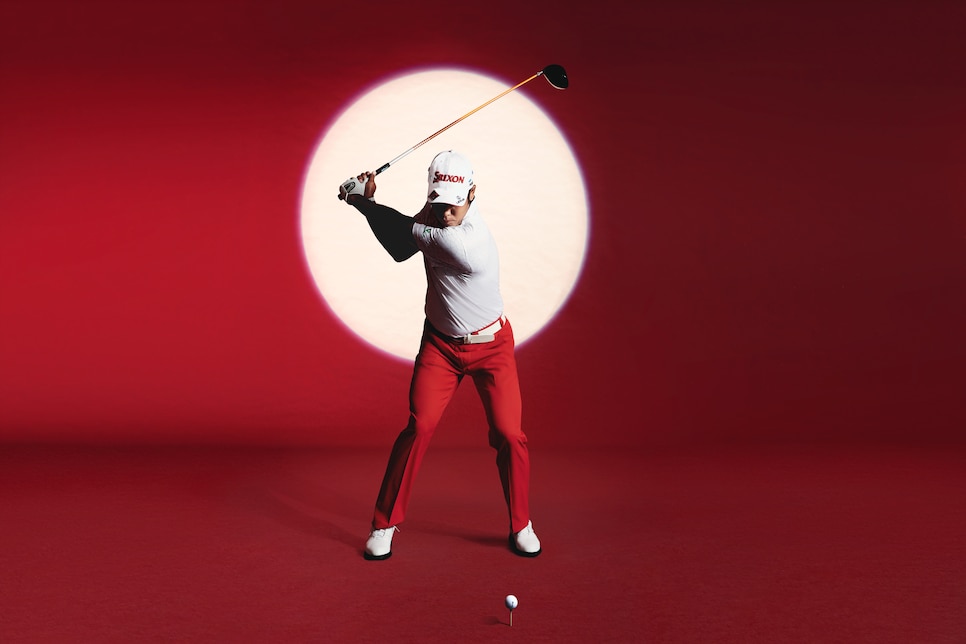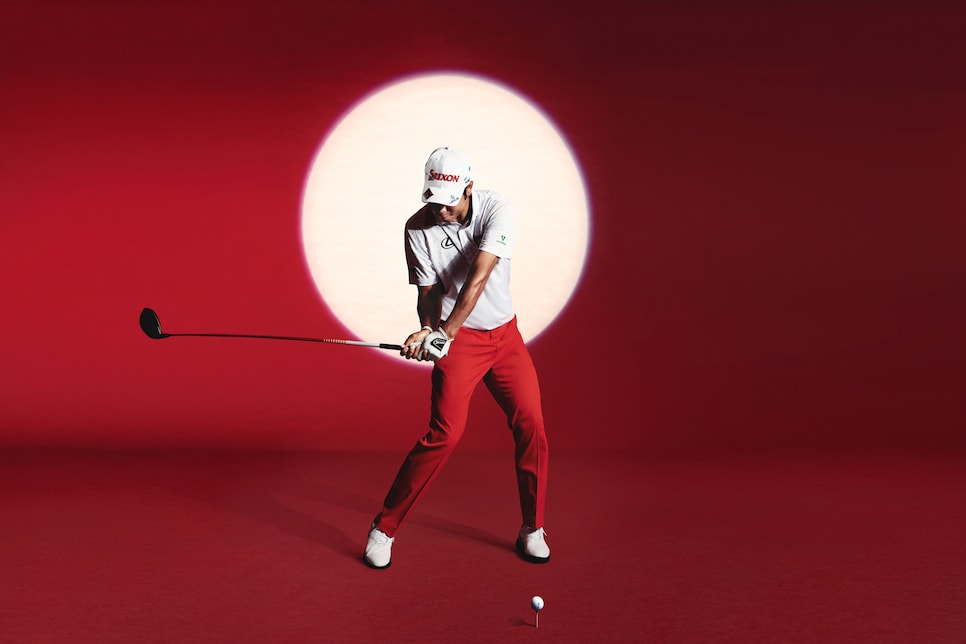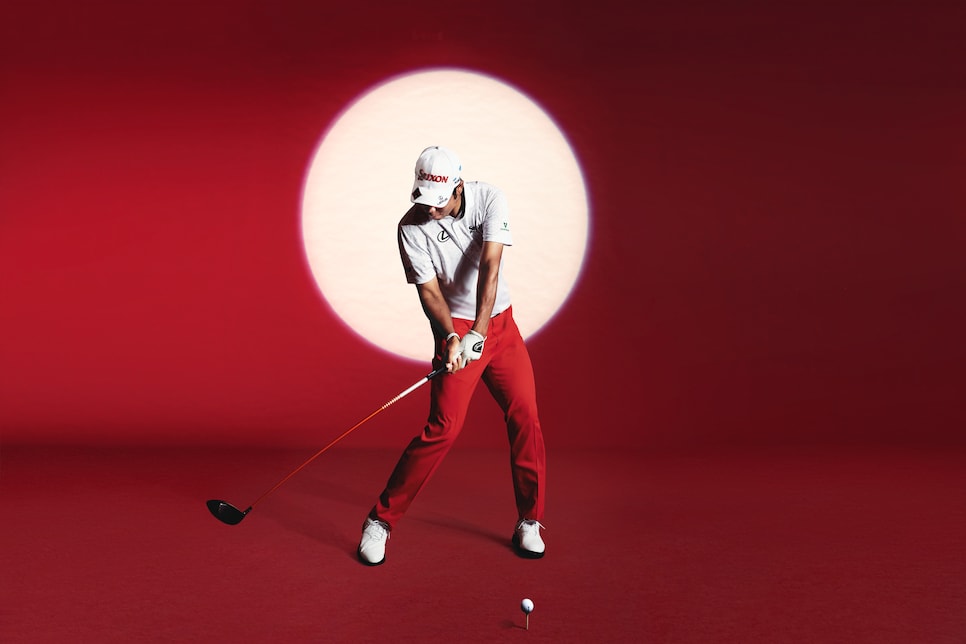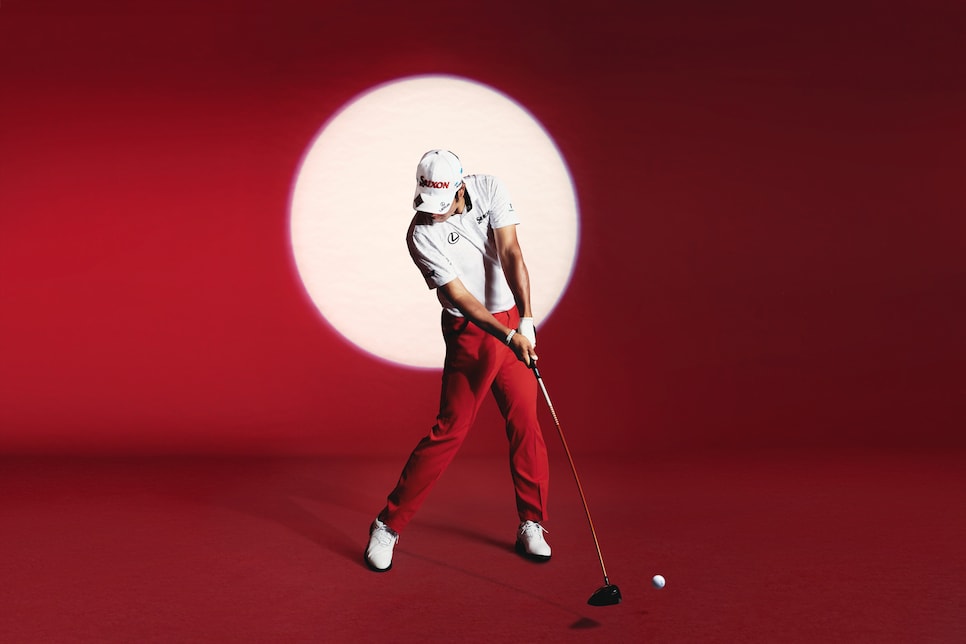 'I'M NOT TRYING TO STOP. I JUST DON'T KNOW ANY OTHER WAY, FOR ME, TO HIT IT MY BEST.'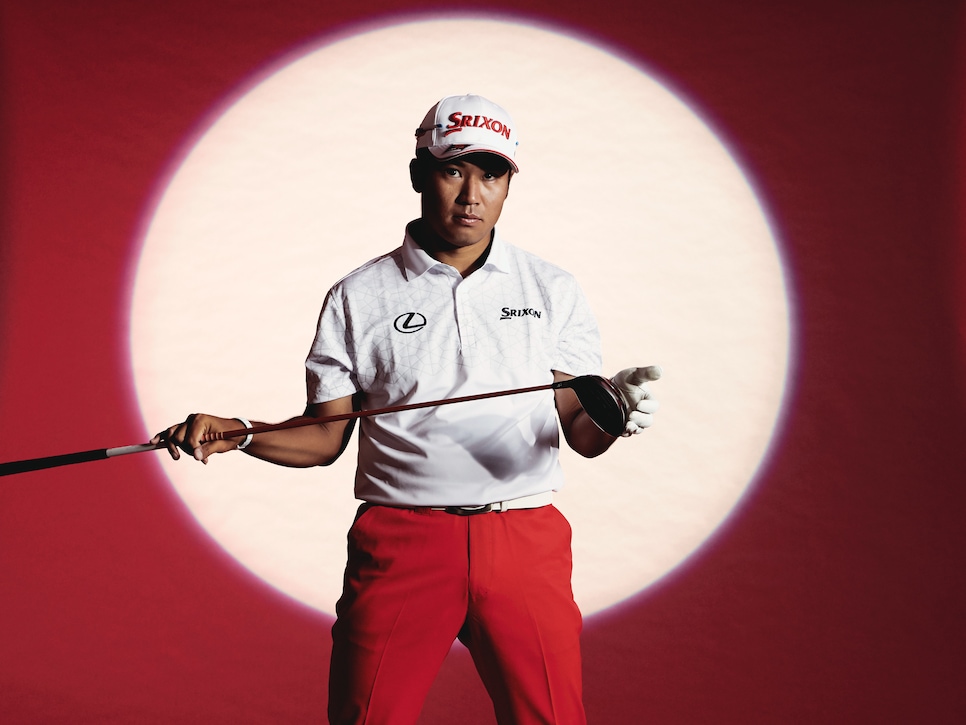 ON THE RANGE WITH HIDEKI
Ever wonder how the best players prepare for a round? You can join Hideki Matsuyama as he goes through his pre-round warm-up by checking out our new video series: undercover lessons. Go to golfdigest.com/allacess to check out Hideki's range session and the full Golf Digest Schools program, including 250-plus video lessons and the chance to get your swing and equipment analyzed by Golf Digest-certified experts.