The Masters Champ
Hideki Matsuyama's pause might be pretty, but here's why it might not be for you
Even the new Masters champ is trying to limit the amount of pause at the top of his backswing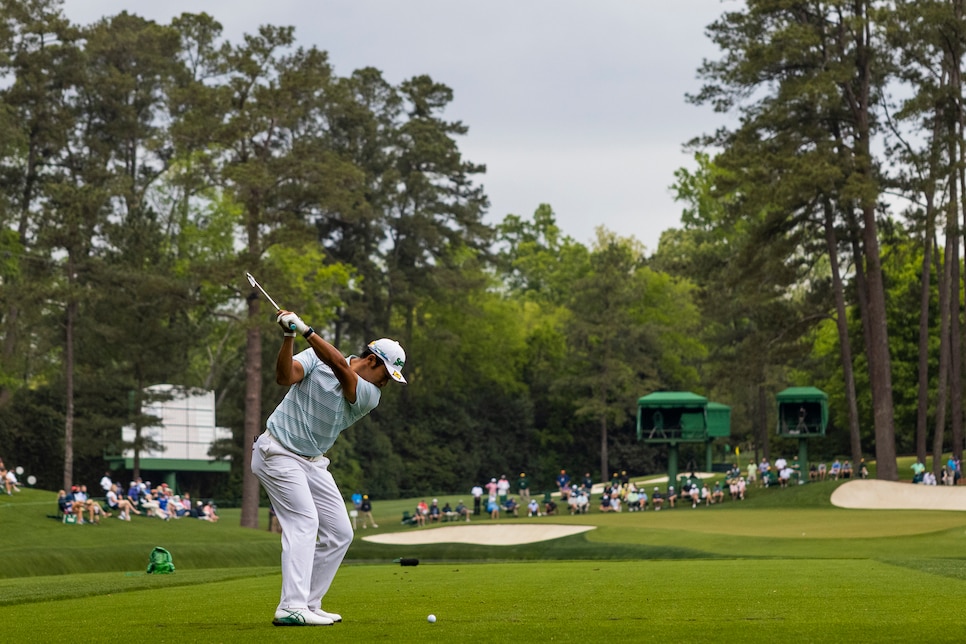 Before he won the Masters, Hideki Matsuyama might have been most memorable to casual fans as the player with the dramatic pause at the top of his backswing. We even had some fun with it leading up to Matsuyama's participation in ​a ​made-for-TV challenge with Tiger Woods, Rory McIlroy and Jason Day ​for​ G​olf​TV last year.

But Matsuyama has been busy tightening the pause and refining his game, so much so that he hasn't won since dominating the WGC Bridgestone Invitational. His performance this week seems to validate all that early promise he showed winning five times on the PGA Tour before age 26. Which means you'll be seeing plenty of replays of Matuyama's swing—both in regular speed and slow motion—in the coming months and years.
We asked two Top 50 Teachers what things you can adapt from Matsuyama's swing—and what you should leave alone.
"Before you get caught up in thinking about Matsuyama's pause at the top and how much or how little he's doing that, the first thing to notice about his game is how stable he is at impact," says Golf Digest 50 Best Teacher Michael Jacobs. "A lot of amateur players go chasing more distance and they equate a giant body move through impact as 'powerful.' They blow by the ball with their body before they get to impact. But when you look at what Matsuyama does, he's very stable. His lower body looks a lot like it was at address. He's stabilizing for the hit, not doing a bunch of driving with the legs or lunging."
The other part? The slower backswing and still-there-but-less pause? Simply changing one part of your swing to make it more deliberate won't necessarily make you hit it like Matsuyama does. "Whether you're talking about Matsuyama or Ernie Els or Fred Couples, those are players who have great dynamics in their swings that allow them to look 'slow' going back but still be very fast around the ball," says Golf Digest 50 Best Teacher Mark Blackburn. "If you just decide to slow down one part of your swing, what you're probably going to do is slow down all of it, and either hit it worse or swing slower."
Those dynamics are what transfers energy from the body into the ball in a chain reaction of movement, says Jacobs. "The best players turn into their trail hip and when they transition, the body is relatively quiet as he turns out of that hip," say Jacobs. "The energy is making its way out of the chain efficiently, which can't happen if you make some big body lurch from the top—even if that's what feels the most powerful."