Never-Ending Riches
Here's how to spend your Powerball winnings if you're a golfer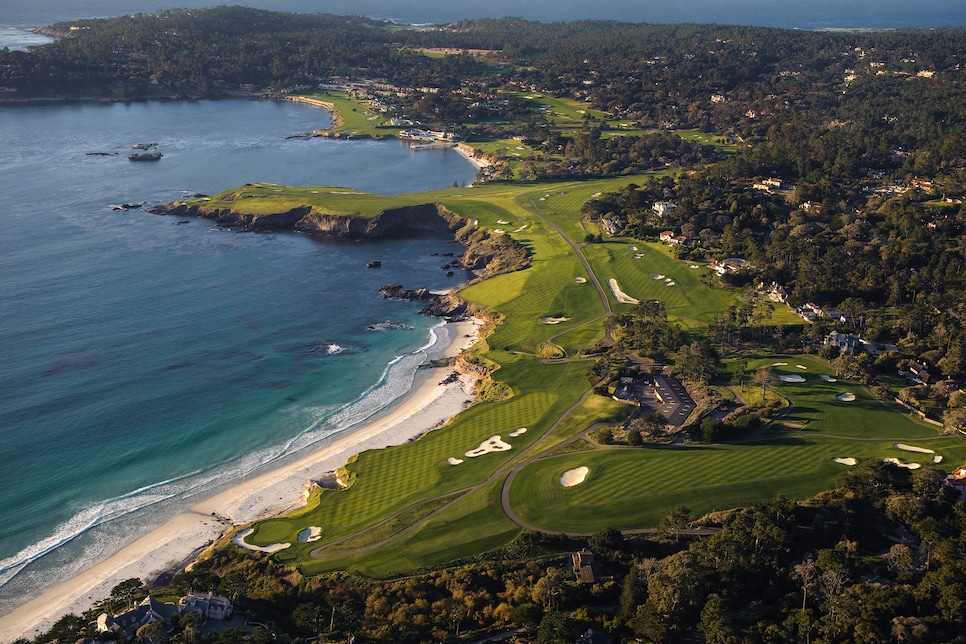 Tiger Woods has made over $120 million in his career on the PGA Tour, and according to Forbes, his net worth is north of $1 billion. Not bad. But with a few lucky bounces of the ball, someone could earn more than what it's taken Tiger two decades to amass in a matter of seconds with Monday night's Powerball drawing.
Yep, someone could win $1.9 billion in this record-breaking drawing. Of course, you won't get all of it. Most people take the smaller lump sum (estimated at $929 million) and then there are taxes. When all is said and done, you're looking at somewhere in the $500-600 million range, depending on what state you live in. Let's split the difference and say $550 million. What could/should you do with all that cash if you're a golfer? Funny, we've been thinking about that since we purchased our own ticket …
Get the best instruction: If you have all the money in the world and you're a golfer, this might be the first thing we all do. You can now quit your job and work on your game non-stop, woo!
Butch Harmon, the perennial No. 1 teacher on Golf Digest's 50 Best Teachers list, charges $6,500 for a three-day golf school (which includes accommodations, etc.). With the Powerball money, you could pay for the three-day Butch Harmon package for the entire population of Waco, Texas (around 142,000).
Join some golf clubs: In 2003, USA Today reported the average initiation fee of the courses that host PGA and LPGA Tour events was $48,000. Sure, that number has likely creeped up since 2003, but since you could join a club for that much in all 50 states for a mere $2.5 million, you've got plenty of breathing room. Or you could just …
Buy some golf courses: Why be just another member of a golf club when you can be the only member of one if you'd like? A quick search produced several websites specializing in listing golf courses for sale. How about the 36 holes at Genoa Lakes and Genoa Ranch in Nevada?
Not too shabby. And it can be yours for $14 million. But of course, you'd need an East Coast facility as well. How about Seven Lakes Golf Club, just outside Pinehurst? A modest $2.9 million and it's yours. It can get a little hot in Nevada and North Carolina in the warmer months, so you'll need a more comfortable climate to play in during the summer. Add Tanglewood Country Club in northern Ohio to your portfolio, going for $2.5 million. That's three courses for $19.4 million, or less than 4 percent of your Powerball winnings. Or for a little more …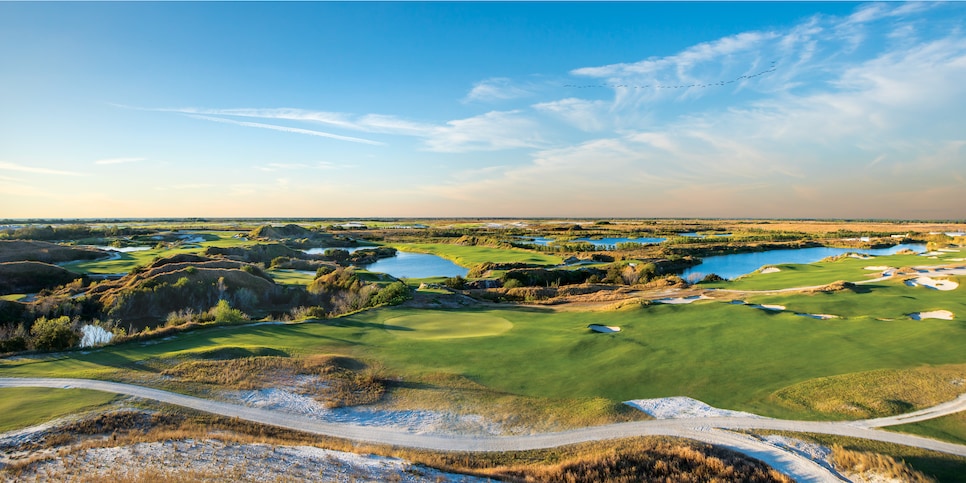 Build your own golf oasis: Just start from scratch and create the golf destination of your dreams. For example, the popular Streamsong Resort in Florida, which features three courses designed by the game's hottest architects: Gil Hanse, Tom Doak and the duo of Bill Coore and Ben Crenshaw. All in all, the resort cost over $100 million to build. How much over, who cares? You're still $400 million in the clear.
Buy a mansion with a backyard golf facility: Because you're going to need to have easy access to work on your game. Tiger Woods' Jupiter, Fla. estate cost $54 million, but his backyard features multiple putting surfaces to practice on and numerous tees to work on shots in different wind conditions.
Play a round at Pebble Beach with three friends every day for … 129 years: A round at Pebble Beach will set you back $595, provided you're a guest of the resort. Chump change. But of course, you'd want a caddie to carry your sticks around golf's greatest meeting of land and sea. There's another $150, but what the hell, you just won the lottery, tip appropriately. We'll call it $300 for the caddie.
You're not going to be playing alone. After all, since winning the Powerball, you got plenty of new friends. So, we'll take that $900 per person rate and call it $3,600 for a foursome. Kick the legs up after the round in a four-bedroom cottage suite at The Lodge at Pebble Beach, going for a cool $8,000 per night.
Sound like a nice day? Yeah, you could run up that $11,600 tab every day for … 47,413 days. Or every day for 129 years. Better get going (or tip the caddie a little more).
The $550 million could also buy you …
1.375 million Scotty Cameron putters (around $400 each) … That's a Scotty Cameron for every resident in Dallas … or Jacksonville … or Maine (why not?).
11 million dozen Pro V1s ($50 each) … That's enough for someone who averages 85 to use a new ball on EVERY SHOT they hit for 1,552,941 rounds.
1,617,647 rounds at The Old Course at St. Andrews (at $340 during high season) … Might as well spread that around, huh? Take a friend … or 19. A group of 20 could log over 80,000 rounds at the Home of Golf.