The Loop
Here's how to spend your Powerball winnings if you're a golfer
On Tuesday, Golf Digest's annual list of the top 50 earners in golf revealed Tiger Woods has earned more than $1.4 BILLION in his career. But with a few lucky bounces of the ball, someone could earn more than what it's taken Tiger two decades to amass in a matter of seconds with Wednesday night's Powerball drawing.
Yep, someone could win $1.5 billion in this record-breaking drawing. Of course, you won't get all of it. Most people take the smaller lump sum (estimated at $930 million) and then there are taxes. When all is said and done, you're looking at somewhere in the $600-700 million range depending on what state you live in. Let's split the difference and say $650 Million. What could/should you do with all that cash if you're a golfer? Funny, we've been thinking about that since we purchased our own ticket. . .
Join some golf clubs: In 2003, USA Today reported the average initiation fee of the courses that host PGA and LPGA Tour events was $48,000. You could join a club for that much in all 50 states for a mere $2.5 million, barely making a dent in your loot. Or you could just. . .
Buy some golf courses: Why be just another member of a golf club when you can be the only member of one if you'd like? A quick search produced several websites specializing in listing golf courses for sale. How about Club West Golf Course in Phoenix?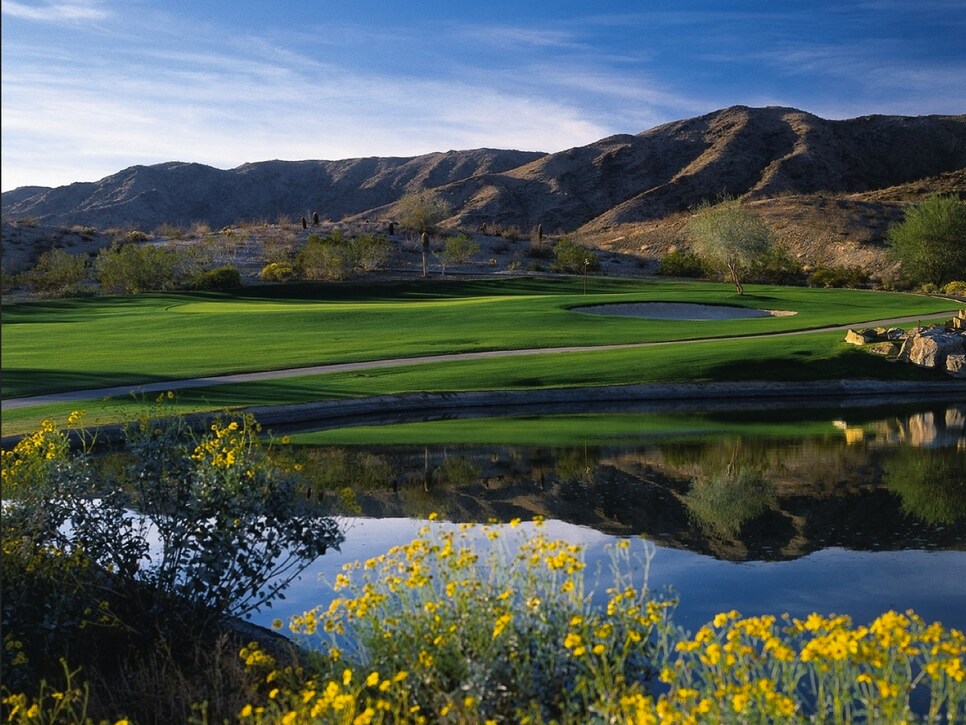 Not too shabby. And it can be yours for $2.1 million. Or maybe Cateechee Golf Club in Hartwell, Ga., which is listed for sale at $2.3 million. Throw in Tanglewood Golf Course in Northern Michigan for an extra $1.7 million because you'll need a comfortable climate to play in during the summer. That's three courses for $6 million, or less than one percent of your Powerball winnings. Or for a little more. . .
Build your own golf oasis: Just start from scratch and create the golf destination of your dreams. For example, the popular Streamsong Resort in Florida, which features two courses, one designed by Tom Doak and the other by Bill Coore and Ben Crenshaw, cost about $80 million to build. Worth it -- especially since you'll still have nearly $600 million left over.
Buy a mansion with a backyard golf facility: Because you're going to need to have easy access to work on your game. Tiger Woods' Jupiter, Fla. estate cost $54 million, but his backyard features multiple putting surfaces to practice on and numerous tees to work on shots in different wind conditions.
Buy The Playboy Mansion: If you feel like splurging -- And why wouldn't you? You just won a record Powerball jackpot! -- go ahead and plunk $200 million down for this L.A. landmark. You can keep the grotto, but turn the zoo into the practice area you need and deserve. And when the U.S. Open comes to town in 2023, you'll have front-row seats.
The best news? It's difficult to spend $650 million. Even if you take our advice and do all of these things, you'd still have about half of your winnings left. Which means just maybe you can buy a few non-golf-related items as well.