The Loop
Here are some of the HILARIOUS quarterbacks who will be making more than Cam Newton this year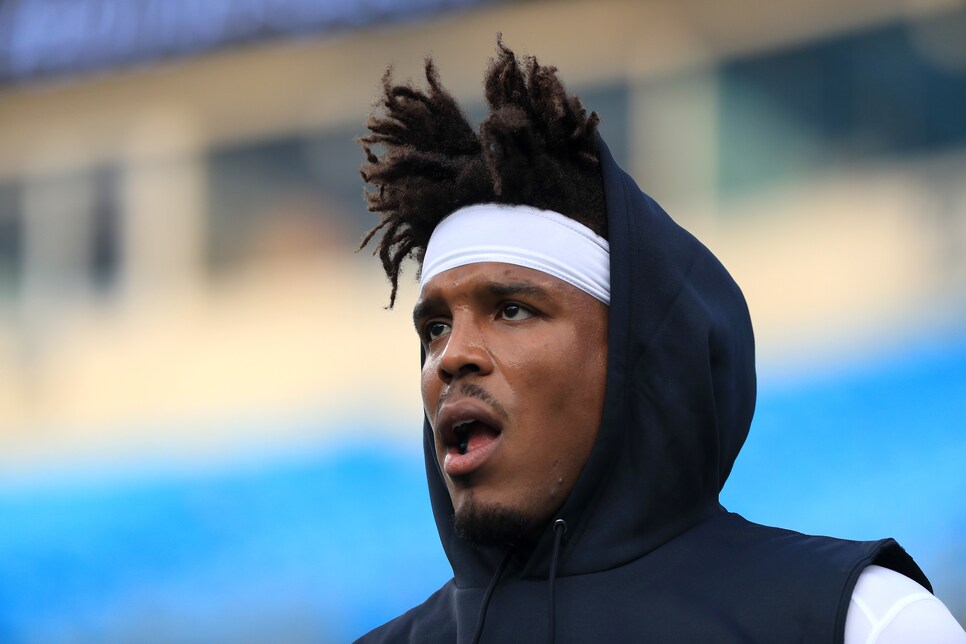 The good news? Cam Newton is back in the NFL! The bad news? Almost literally everything else! If you want to take a feel good football story and ruin it, just add the Patriots, and that's exactly what happened on Sunday night, when the out-of-work 2015 MVP finally landed on his feet . . . in Foxborough, Massachusetts. Not only did the news arrive suspiciously in sync with the NFL's announcement of a $1 million dollar fine and docking of a 2021 third round draft pick for the Patriots' role in a "documentary" film crew filming the sideline of a Bengals-Browns game back in December, it also came with a big caveat for Cam himself:
As Ian Rapoport reports, by season's end the deal could worth be up to $7.5 million dollars for Newton, which is pretty good money in today's economy, truth be told.
But pretty good money by the NFL quarterback market, it most certainly is not, especially for a former (and not so distant) best-QB-in-the-league contender. This is not an opinion. This is a statement of fact backed up by the darkly comedic list of quarterbacks who will be making more than Cam Newton in 2020. Let's check it out, shall we?
Marcus Mariota - $7.5 million (fully guaranteed)
Taysom Hill - $16 million
Tua Tagovailoa - $20.1 million
Teddy Bridgewater - $24 million
Ryan Tannehill - $37.5 million
Can you make the argument that right now Ryan Tannehill and Teddy Bridgewater are more valuable, dependable assists than Cam Newton? Sure, but 500% more valuable in the case of RT17 is a reach Stretch Armstrong would be proud of. Then you have the small matter of overpaid backup QB king Chase Daniel . . .
This is a little misleading because at no point in Daniels' three-year, $13.5 million contract with the Lions is he set to make more than $7.5 million, but he is poised to pull down a cool $3.5 million guaranteed in 2020, which is significantly more than than Winston's $1 million guaranteed and Newton's nada, nothing, zilch. This is what we in the industry call by the very techincal term "bullshit."
So here's hoping that Newton throws for a zillion touchdowns and runs for a million more and the Patriots somehow still finish 7-9. Newton then walks to a final, big contract far, far away from the AFC East and everyone goes home happy. That would be nice . . . but we all know this ends one of two ways:
1.) Cam is great and the Patriots win another damn Super Bowl.
2.) Cam is terrible and flames out of the NFL for good.