Golf Pads
Buy Greg Norman's $59.5 million Florida estate and you'll never need to go on vacation again
With all the drama and stress in this crazy world, it turns out you can buy peace and tranquility. Well, Tranquility, at least. But it's going to cost you. A LOT.
The aptly-named Florida estate of Greg Norman has been listed again, this time with a hefty price tag of $59.5 million. As you can see from the following photos from The Jills Zeder Group, though, you're essentially buying a beach resort. Here's a look at the entire Jupiter Island property: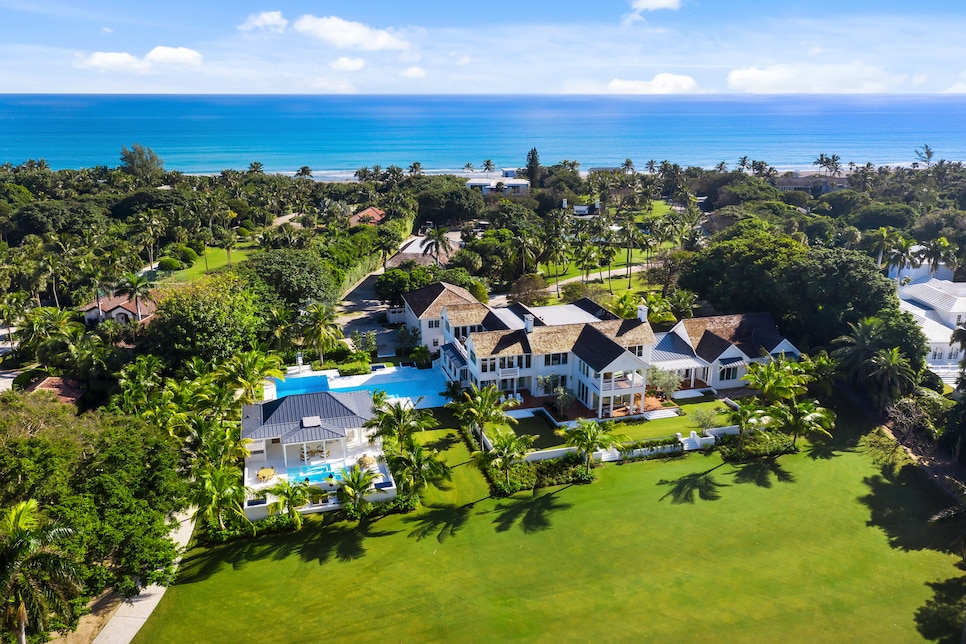 Do you like the beach? Well, step off the back porch: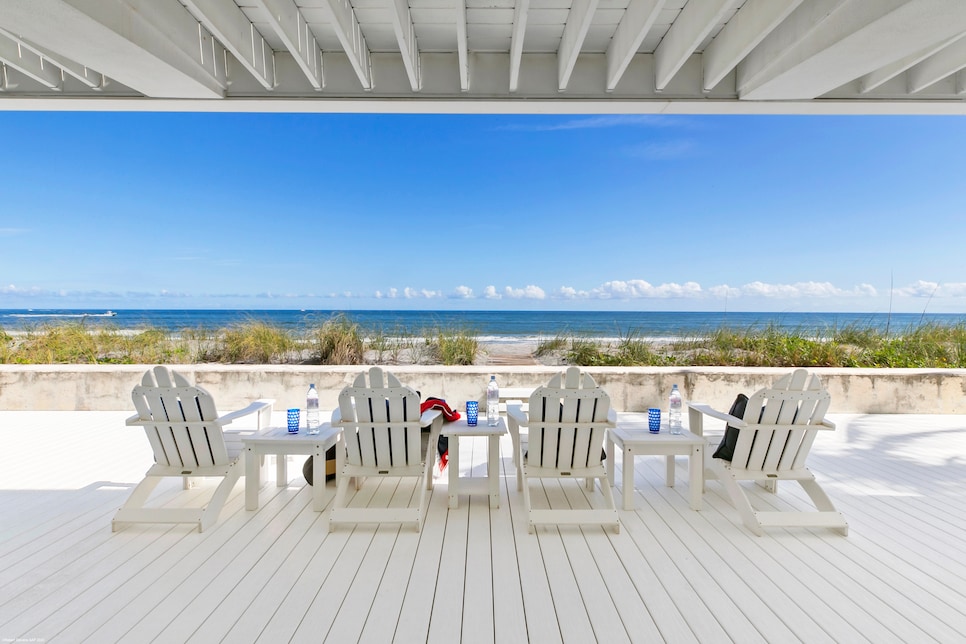 Robert Stevens owner of A.A.P.
Or, you can take a dip in this beautiful pool: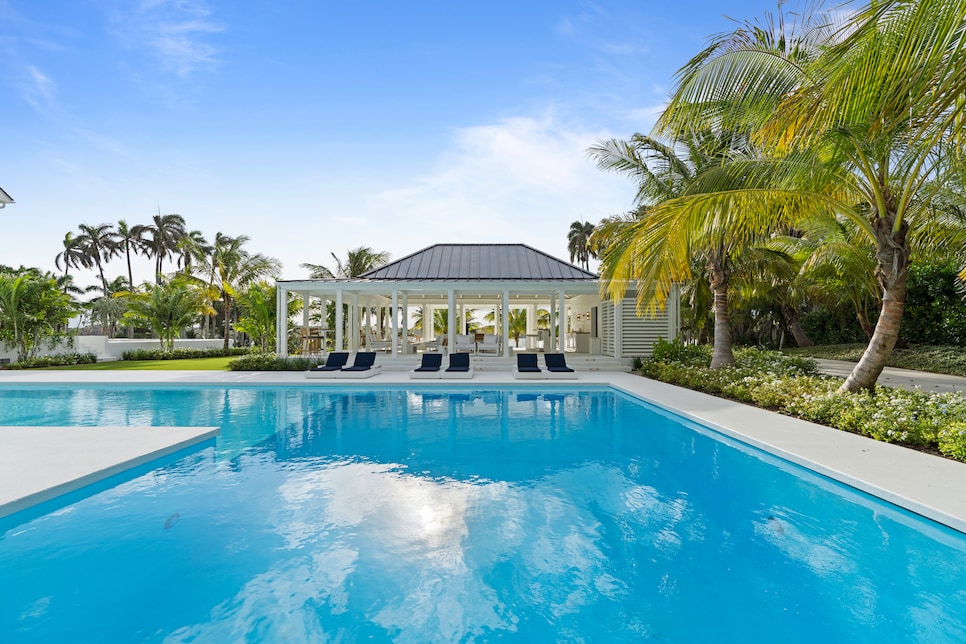 Do you like movies? Watch one in your own theater: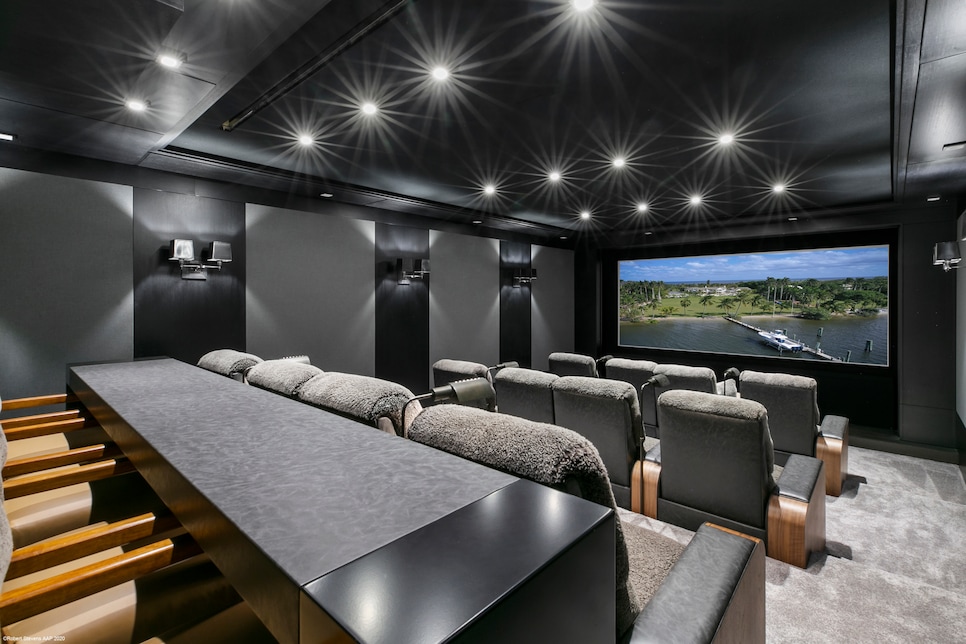 Robert Stevens owner of A.A.P.
Do you like wine? Grab a bottle from here: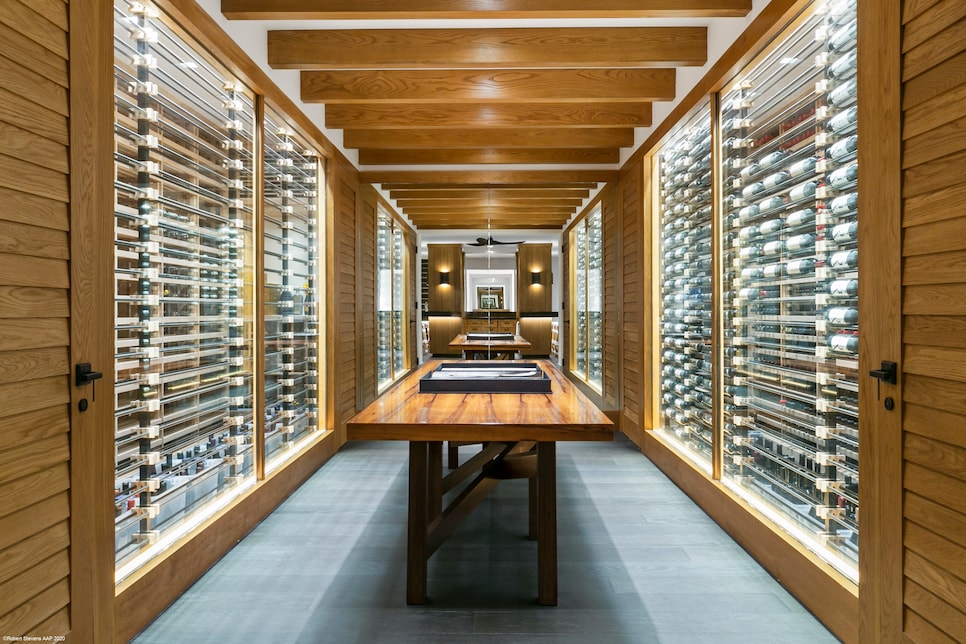 Robert Stevens owner of A.A.P.
It's no surprise that a man who has made a fortune from selling vino has a setup like this. And it's also no surprise that a man worth an estimated net worth of 300 million—even after some costly divorces—has a spectacular pad like this.
What may come as a surprise, though, is that Norman had a spectacular pad on the same property, was unable to sell it, and then demolished it in 2018.
But after rebuilding the 31,800-square-foot main house, pool house, and beach house—again, you're buying a resort—he's testing the market again. Which the Shark has been doing a lot of lately.
Last year, Norman put his 12,000-acre Colorado ranch on the market for $40 million and there is a sale pending, according to realtor.com. So it seems the two-time major champ is downsizing. Hey, who needs all that space at 65?
Anyway, $59.5 million is a lot of dough, but if you buy Tranquility, you'll also basically be neighbors with Tiger Woods, who has a boat named Privacy. And you really can't put a price on that kind of peace of mind, can you?