Style
How one lifelong golfer bottled golf's scent into a sporty unisex fragrance spray
*All products featured on Golf Digest are independently selected by our editors. However, when you buy something through our retail links, we may earn an affiliate commission.*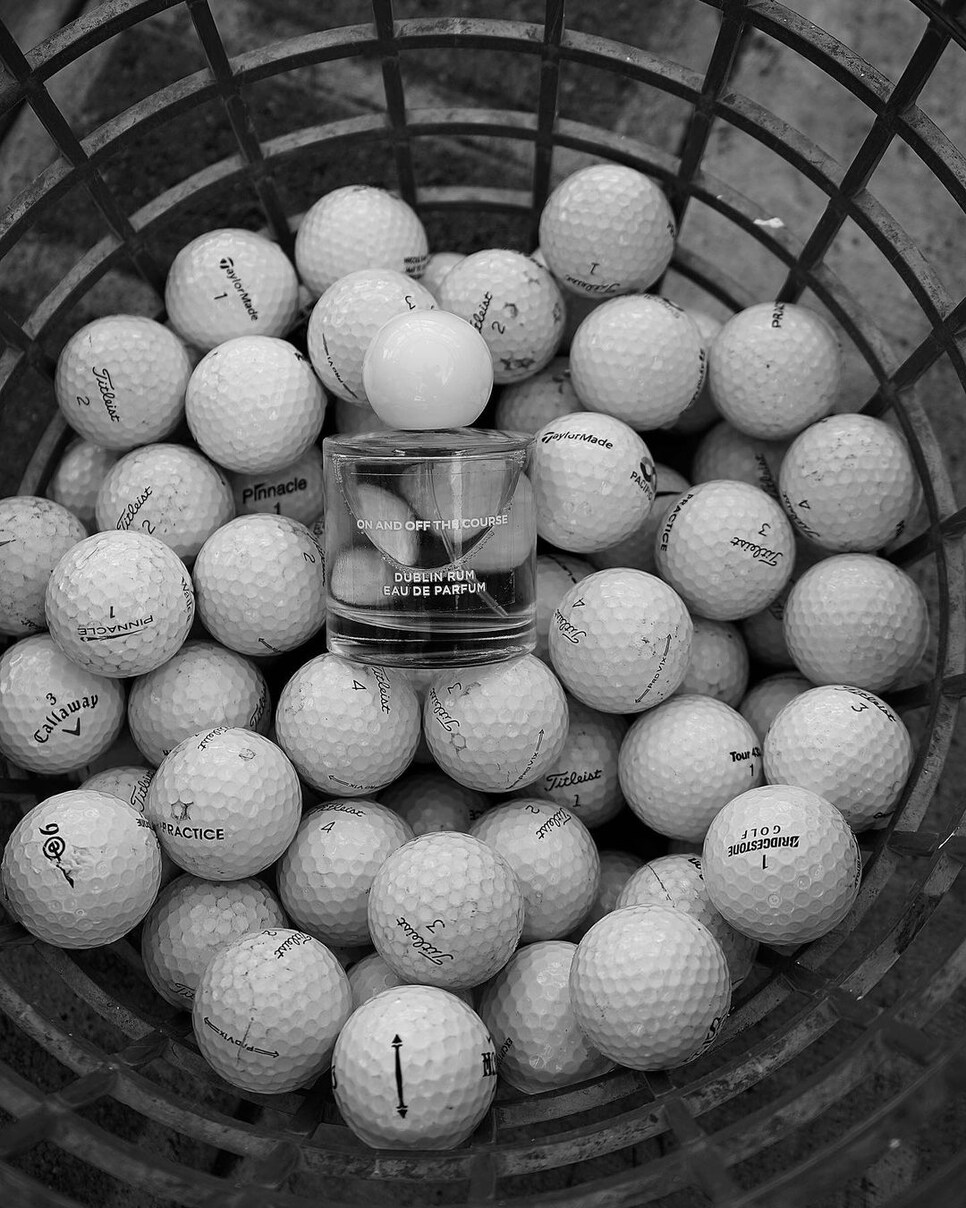 What connects golf and fashion? If you ask Hayden Sylte, the founder of the brand On and Off the Course, she'd tell you that it's fragrance. She's been around the game her whole life and to her, golfers are all connected. "Golf is truly a one bond we all share, on and off the course. Fragrance is more than a scent, fragrance is an extension of style. It allows us to narrate a mood, uplift a vibe, and it can help us express who we are or who we want to be. It helps us communicate and it tells stories."
The story of her scent-for-all began on a golf trip to Ireland in 2019. Sylte stopped in Dublin, a city she describes as warm and welcoming. The aroma of amber, vanilla and rum struck her while walking through a hotel lobby — becoming the foundation of On and Off the Course's signature scent, Dublin Rum.
It's unlike anything we have smelled in the cologne and perfume aisles before, and yet something so familiar seeming. At first, you'll get a whiff of the bold notes of the rum, followed by the warmth of amber which is complemented by the sweet touches of vanilla. The rich smell of leather as you put on a new glove, the woodsy aroma of oak and pine trees, fresh cut grass, sweet-scented flowers blooming in spring, the comforting air of the clubhouse after 18 — Dublin Rum encapsulates the scent of golf and all its layers.
The bottle design is minimal and sporty, embodying the brand name "on and off the course". The white cap resembles the look of a golf ball and it functions so that it's something easy to throw in your golf bag, backpack or purse.
The unisex scent comes in a 3.3-ounce bottle, a travel-sized spray and a candle for those who want to encapsulate themselves in the golf-inspired fragrance.