News
Golf Digest Podcast: Is this the Tiger comeback that sticks? Our experts weigh in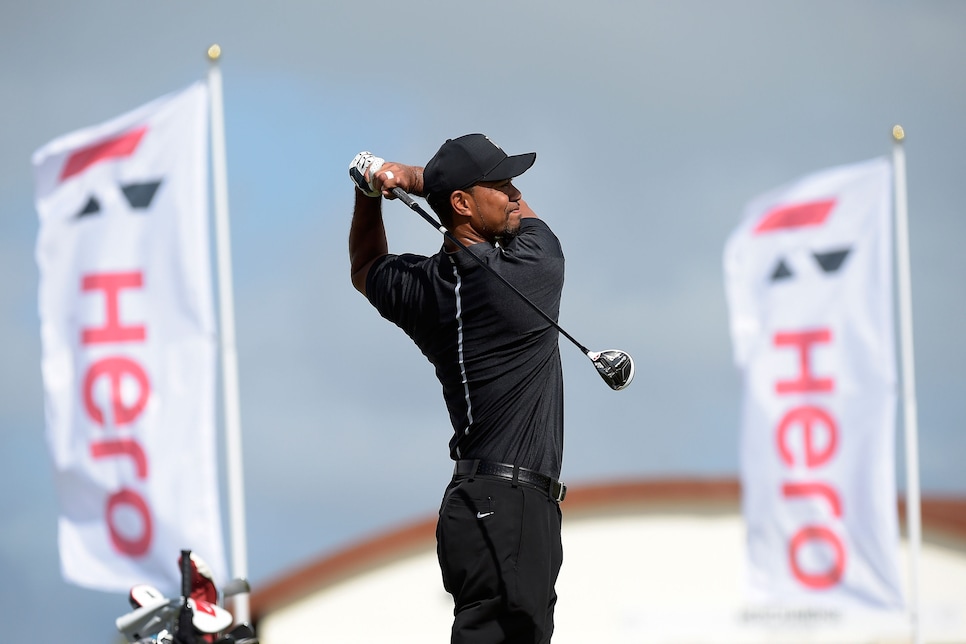 Listen to the blather being bandied about on the Internet, and you'd think Tiger Woods had already won again, much less become a regular participant on the PGA Tour for the first time since 2015. And we're guilty of it too, promoting in big headlines the optimism put forth by the likes of Ian Baker-Finch, Rickie Fowler, Jason Day and Brad Faxon of late. But with Tiger's return to competition finally at hand, just what are reasonable expectations—not just this week at the Hero World Challenge but beyond for a soon-to-be 42-year-old who has appeared in just one official PGA Tour in 28 months (and that was a missed cut) and who is coming off a fourth back surgery?
In the latest Golf Digest podcast, you can hear that these expectations actually run the gamut. Alex Myers, Joel Beall and Brian Wacker join me in discussing Tiger 3.0 (or is it 4.0, it's hard to keep up with these comebacks some time!) and the way forward for Woods into 2018, where Tiger faces a new reality in the tour hierarchy. Our consensus? Well, that there is no consensus really. Unlike on social media, our group's expectations are more guarded, in part perhaps because we've been burned in the past by thinking Woods' could miraculous push past injury on the climb back to greatness.
Early in the discussion, you'll hear that the short-term bar for Tiger is low: finish four rounds without any Bahamas drama. From there, the hope is he takes things slow and uses his failed returns in the past to temper expectations (from fans, sponsors and himself) and limit his play until he's truly capable of competing.
Even then, as you can hear, not everyone on our panel believes that Tiger's long-term future matches the recent Internet hype.