GOLF WRITERS' AWARDS
Golf Digest earns 4 top awards in annual Golf Writers' contest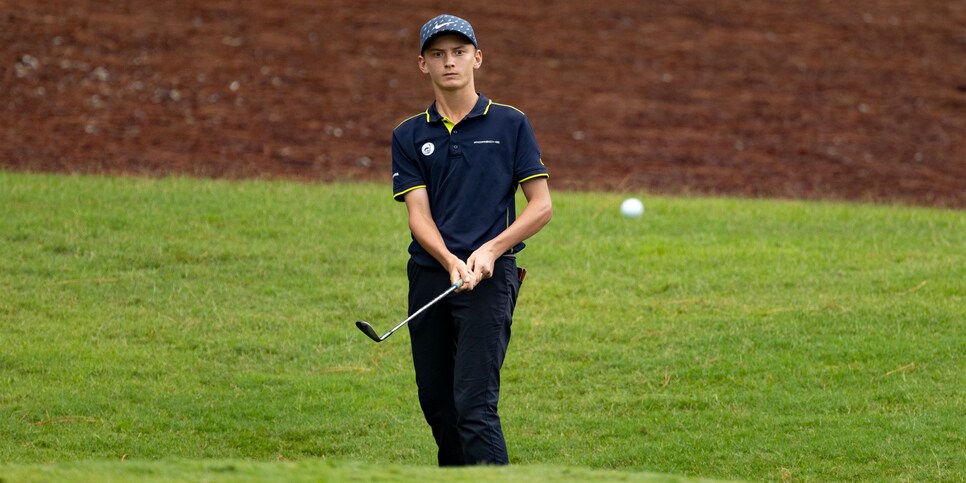 Golf Digest senior writer Joel Beall won a Golf Writers' award for his feature on Mykhailo "Misha" Golod, a Ukrainian junior golfer who was trapped in a war zone.
Chris Keane
We like to think we know a thing or two about golf. And about writing. So it's nice when your peers think so, too.
On Tuesday, the Golf Writers Association of America released the results of its annual writing contest, with Golf Digest earning four top awards.
Senior writer Joel Beall won two first-place awards for the second time in three years, winning the daily features category and the special projects category, teaming with Dan Rapaport. Editor-in-chief Jerry Tarde won the non-daily columns category for the fourth consecutive year and contributor Chris Jones captured top honors in the non-daily features division.
In daily features, Beall won for his March 2022 work telling the story of Mykhailo "Misha" Golod, who was 15 at the time and an elite junior golfer growing up in Ukraine and trapped in a war zone.
"We hear, it seems like, 50 explosions a day," Misha told Beall. "You never know where they are, but they always sound so close."
After reading Beall's story, renowned swing instructor David Leadbetter contacted Golod, rallied support from the golf community and ultimately developed a plan to get Golod to the U.S. He's now been in the States for a year and continues to thrive, winning his age division last fall in the Notah Begay III Junior National Championship and then winning the Sunshine State Amateur in Florida via a playoff. He's since committed to play college golf at North Carolina.
Beall and Rapaport won the special projects category by working together last August on an in-depth report detailing the battle between the PGA Tour and LIV Golf with a headline that reads, "Inside the battle between a giant that won't budge and a startup that won't stop."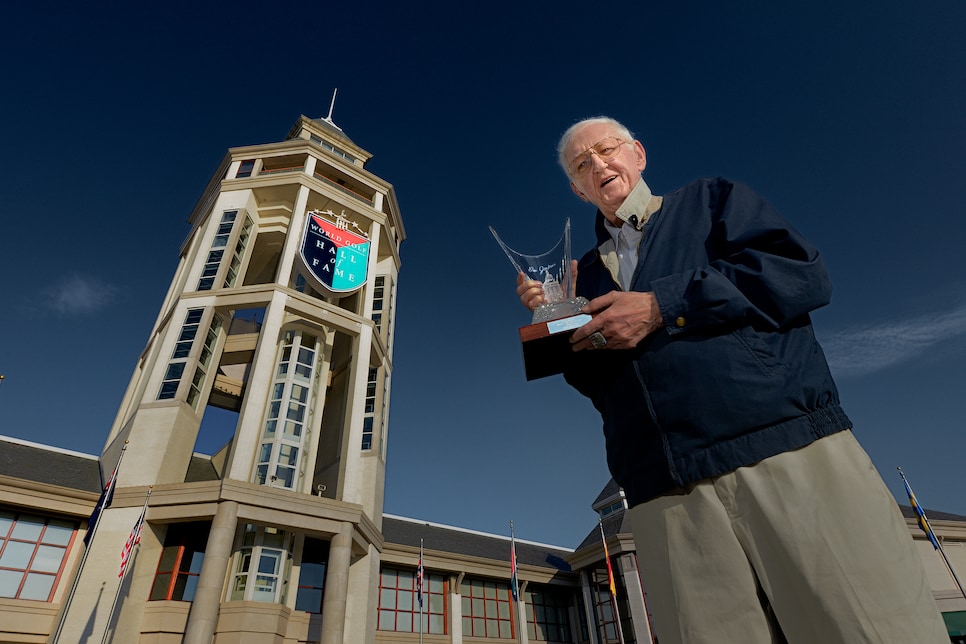 Dan Jenkins photographed in front of the World Golf Hall of Fame in 2012. Jerry Tarde won a writing award for channeling the legend from the Great Beyond to see what he had to say about LIV Golf.
Photo by Dom Furore
Tarde's winning column came via a faux Q&A with the late, great Hall of Fame writer Dan Jenkins in which they discussed the state of LIV Golf. The headline reads, "Dan Jenkins turns over in his grave to assess the Saudi tour" and the first graph says, "the iconic sportswriter returns from the Great Beyond to discuss LIV Golf, Greg Norman and what's next for the sport."
Jones' winning piece in non-daily features detailed 19-year-old Conner Willett and his emotional journey. Willett won the Massachusetts Amateur just days after the sudden death of his father.
Among the other winners in the annual GWAA contest was Alan Shipnuck of the Fire Pit Collective, with which Golf Digest has a content partnership. Shipnuck won for a game story at the Open Championship where he tracked Rory McIlroy in the final round and detailed the one that got away.