The iconic sportswriter returns from the Great Beyond to discuss LIV Golf, Greg Norman and what's next for the sport.
Me: Hello, Dan. It's been a while. I'm surprised to see you back.

Dan Jenkins: Good to see you, too, pards. The grass was greener on the other side until this offer from LIV Golf came along.
Me: Hold on, Semi-Tough. Are you saying you're taking an offer to join the Saudi tour?

Dan: Well, actually, my title is Royal and Ancient Twitterer and Crown Prince of Content. They offered me so many zeroes that I said they could call me late for breakfast and I'd take it.
Me: I assume you did it for the good of the game—to grow golf in emerging countries, to benefit junior golf, feed the poor.
Dan: Hell, no. I did it for the money. Moo-lah. Capital M. I'll take it any way but crypto. Got my eye on a cattle ranch outside Fort Worth. Gonna hire Gil Hanse to build me a Pine Valley.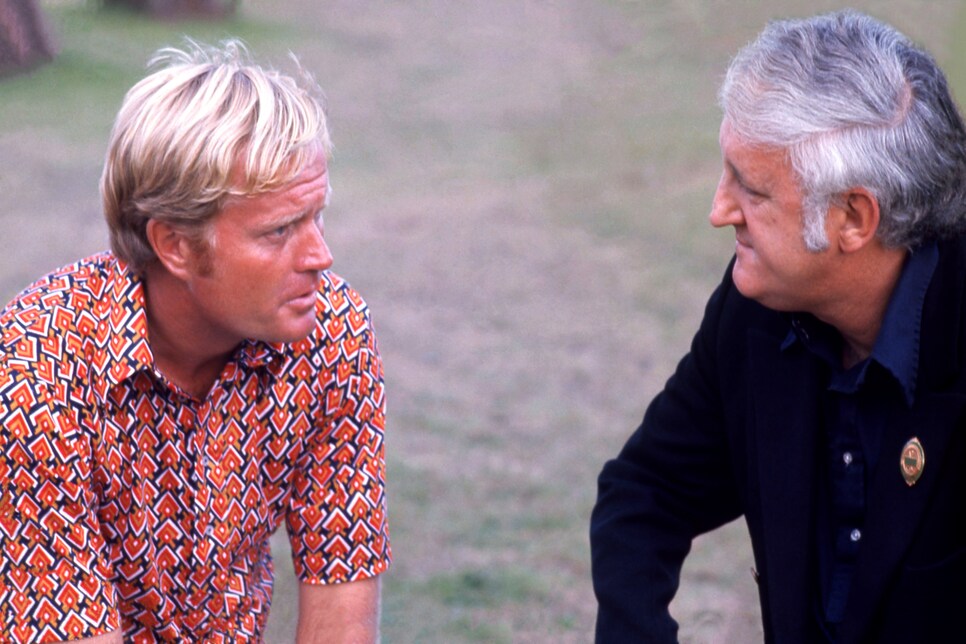 Me: Can you tell me how much they're paying you?
Dan: Let me just say I got Tiger money, all the chicken-fried steak with cream gravy I can eat, and I didn't have to split it with Steiny.
Me: Are you bothered at all by the human-rights violations of the sponsors?
Dan: I talked it over with my best buds Phil and Deej, and they assured me golf is a force of good around the world, so I should just put my faith in the Commish.
Me: You mean Greg Norman? My recollection is that you and Sharky haven't always seen fish eye to fish eye. You once said he looked like the guy sent out to kill James Bond.
Dan: Oh, he's a killer, all right. Greg once said if he put his mind to it and studied medicine, he could have been a brain surgeon. LOL, as we say on Twitter. I told him he just wasn't operating on this cowboy, not on Sundays anyhow.
Me: Well, that brings up a good point. The LIV tour plays only 54 holes.
Dan: Ol' Greg didn't win the Saturday Grand Slam for nothing. Just couldn't close the deal on Sundays. His luggage kept flyin' open.
Me: What do you think about all the guys who signed up for LIV?
Dan: I hear Patrick Reed got $80 million to defect. The Saudis paid him $20 million, and the PGA Tour put up the other 60. Your Brysons and your Brooksies want yachts and mansions in Jupiter and Riyadh. Is there a planet Lee Westwood won't play on for a check? I just want one more Ferrari than Ian Poulter. By the way, did he ever win anything?

Me: I notice Greg filled the field with a lot of over-45s, you know, ripe bananas. Good thing there's no cut.

Dan: Hey, don't be making fun of geezers. They had to bring me back from the dead. Do you mind if I have a cigarette?
Me: I thought you gave up smoking.

Dan: That's the best part of Heaven—free cigarettes and limo service. Summers in Zermatt.

Me: Anything else you want to say about Heaven?

Dan: No editors, no PC police and no state income tax. It really is paradise.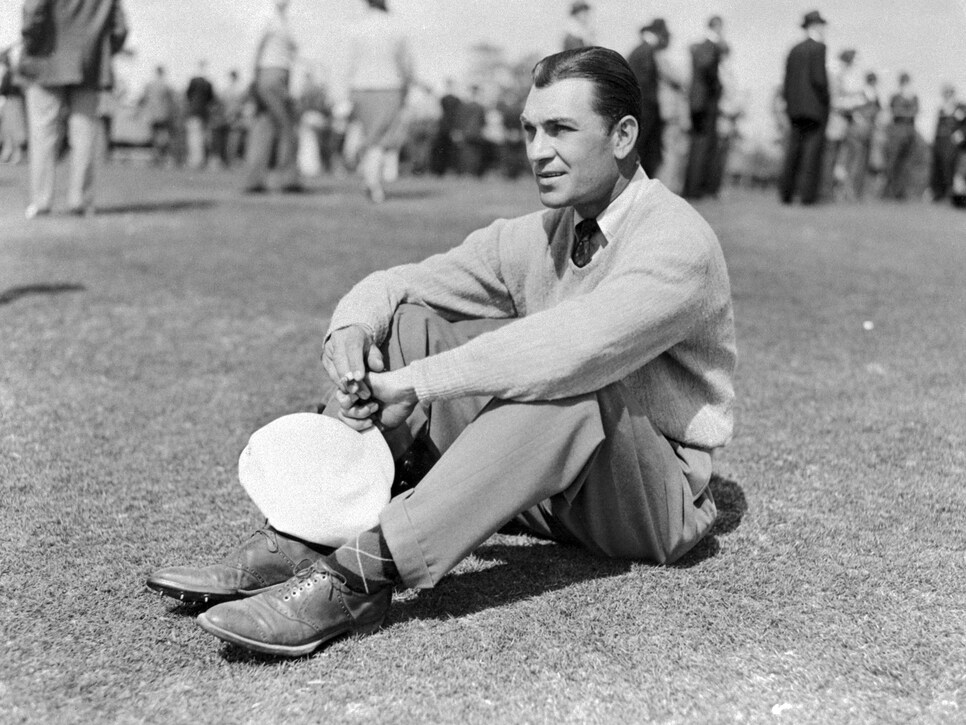 Me: Let's get back to the golf. Do you think Ben Hogan would have played for the Saudis?
Dan: What did that Army general say to the Germans who asked for surrender during the Battle of the Bulge? "NUTS!" That's what Ben would have said, only more colorfully.

Dan: Arnold respected a dollar, but he'd see it for what it is: Greg's vendetta tour.
Me: So what's going to happen?

Dan: The four majors will come to the rescue, your green coats and sweater folders and striped ties and soup stains—what we call the governing bodies.

Me: What will the PGA Tour do?

Dan: They should have realized what they were up against in the beginning—bottomless riches—and met with the Saudis, but it's a little late now. They need to listen to their partners and tough it out—what we call rope-a-dope.
Dan: Everybody knows who that is: The Great White Fish Stick. Ol' Greg has to hope MBS doesn't find out what the players are saying behind his back.
Me: Well, we know what Lefty called him: a scary something or another.
Dan: Yeah, even worse, the other pros are laughing at MBS all the way to the bank. The new Saudi Arabia just wanted to make golf one of its entertainment businesses, but ol' Greg conned them into "buying pro golf." All they needed to do was sell Mike Keiser 1,000 acres on the water, and he would have built them their own Arabian Dunes. They'd be way ahead. That's how golf will beat a path to the Middle East—not by buying a bunch of has-been pros. Just don't let MBS know until my paycheck clears.
Me: Before you go, I have a few quick questions: Will Tiger win again? Will the golf ball get rolled back? Should I buy an electric car? And what about my 401k?

Dan: Yes, yes and yes. It's like I always said, there's nothing wrong with golf that a good old-fashioned Depression won't cure.

Me: Any final words of advice?

Dan: Type fast, get 'er done and meet me at the bar.