Field of Dreams
George Kittle built a golf course in his back yard one day after watching the Masters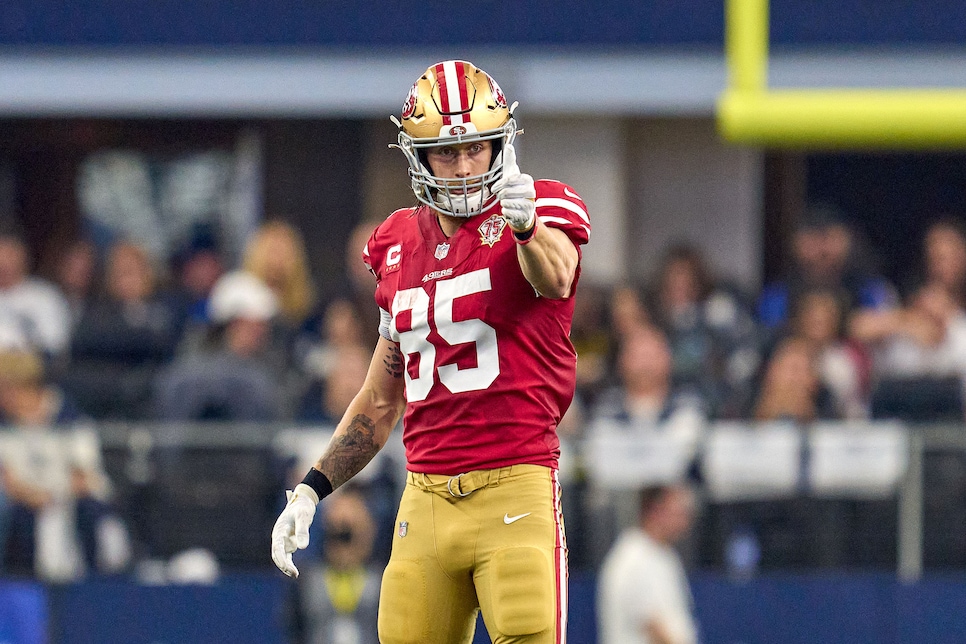 George Kittle may spend his autumns in the Bay Area, stiff arming fools straight through the San Andreas Fault, but he calls Nashville home. There he owns 75 acres, a positivity-centric workout facility called The Barn, and restorative nature in every direction. Perhaps the coolest feature of his fortress of solitude, however, was revealed on an episode of 'I Am Athlete' on Monday, where the 49ers tight end shed some light on his DIY back-yard golf course.
As the story goes, one bright, shining April day, Kittle's buddies were over to watch the Masters (as you do). They were sitting there, taking in the splendors of Augusta National, and suddenly they all looked at each other and at the same time blurted out "LET'S GO BUILD A GOLF COURSE!" [cheesy sitcom freeze frame].
OK, OK, so it didn't go down exactly like that. First of all, Kittle admits that it was actually his wife's idea, even if was just to get them out of the house. Second, Kittle says the divine inspiration was made possible thanks to his deal with Exmark mowers, cutting the holes into the natural Tennessee terrain with the 96- and 60-inch deck mowers he already had on hand.
Sweetens Cove it ain't, but Kittle now has four par 3s and two par 4s in his backyard. After lifting on Fridays, his crew "throws a cooler" on the back of Kittle's golf cart and plays three six-hole rounds for the full-18 experience. While he has no greens, the closest-to-the-hole setup and cold beers provide plenty of fireworks.
Now the only question is whether it will be Jimmy G or Trey Lance scoring the offseason invite moving forward …