Golf Pads
Mark Wahlberg's incredible backyard golf course (oh, and his house) can be yours for a cool $87.5 million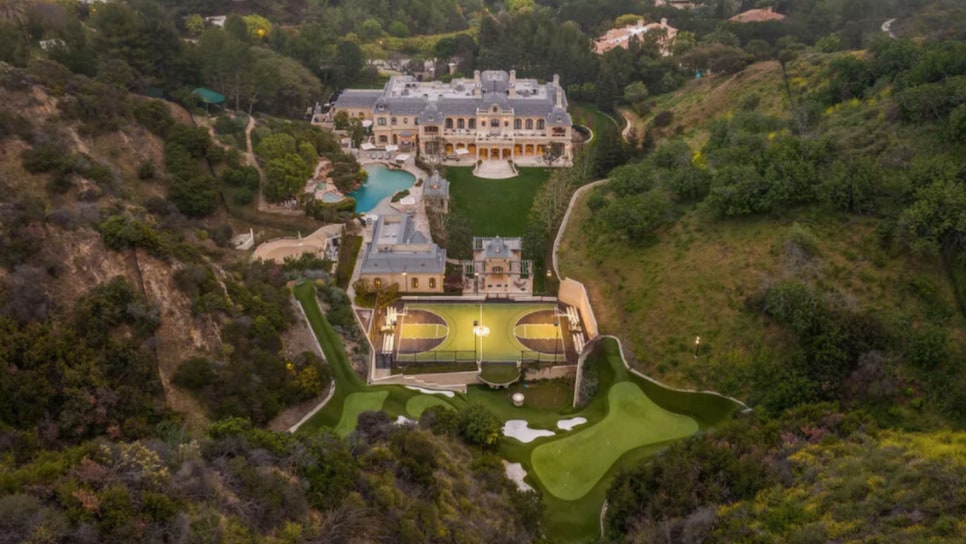 Between his acting and producing credits, Mark Wahlberg has one of the most extensive résumés in Hollywood. But beyond the box office blockbusters and award nominations, we've long been more impressed by one thing: his backyard golf setup.
The avid (speed) golfer has a five-hole setup that will make your jaw drop more than any scene in "The Departed." Have a look: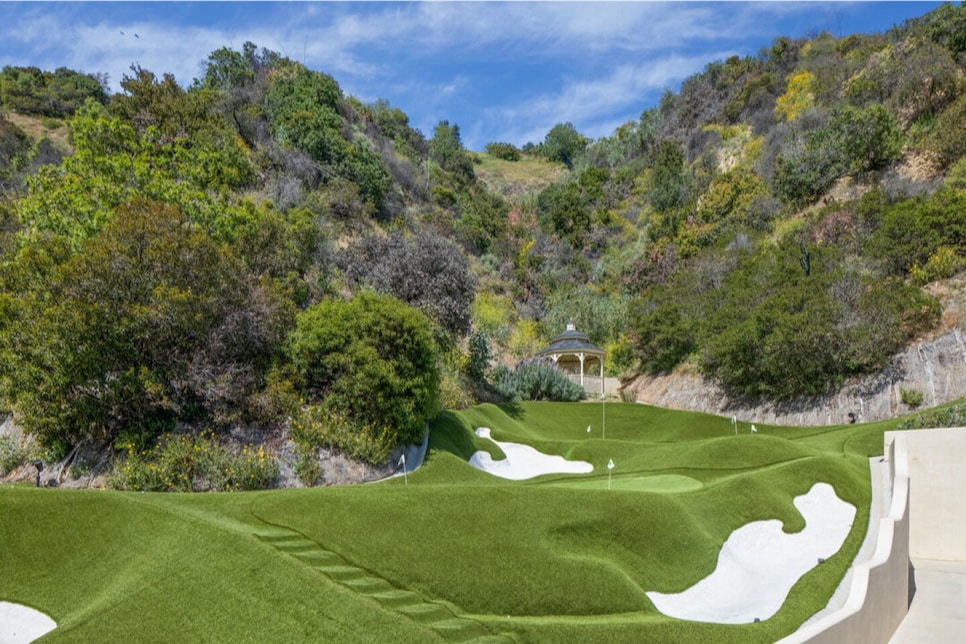 Yeah, yeah, so what if it's artificial turf? That makes it easier to maintain. Which gives you even more time to practice. Plus, you think Mark Wahlberg has just any artificial turf? That stuff was probably made by a team at NASA.
Anyway, Wahlberg has put his incredible backyard/turf up for sale. And it can be yours for $87.5 million. The price is a bit steep, but think about how much better your short game will be! Oh, you also get Wahlberg's house:
Decent little spread, huh? According to the L.A. Times, it's 30,500 square feet and includes 12 bedrooms, 20 bathrooms, a full fitness center, wine cellar, and, of course, movie theatre to watch your favorite Mark Wahlberg flicks. The six acre property also features a skate park, grotto, and basketball court (that Boston Celtics logo might be a dealbreaker, though).
We just wonder why in the world Wahlberg would ever sell this amazing property—especially after turning 50. Seems like the perfect place to live if you're going to make a run at the senior tour.