The Loop
George Foreman challenges Steven Seagal to retirement home rumble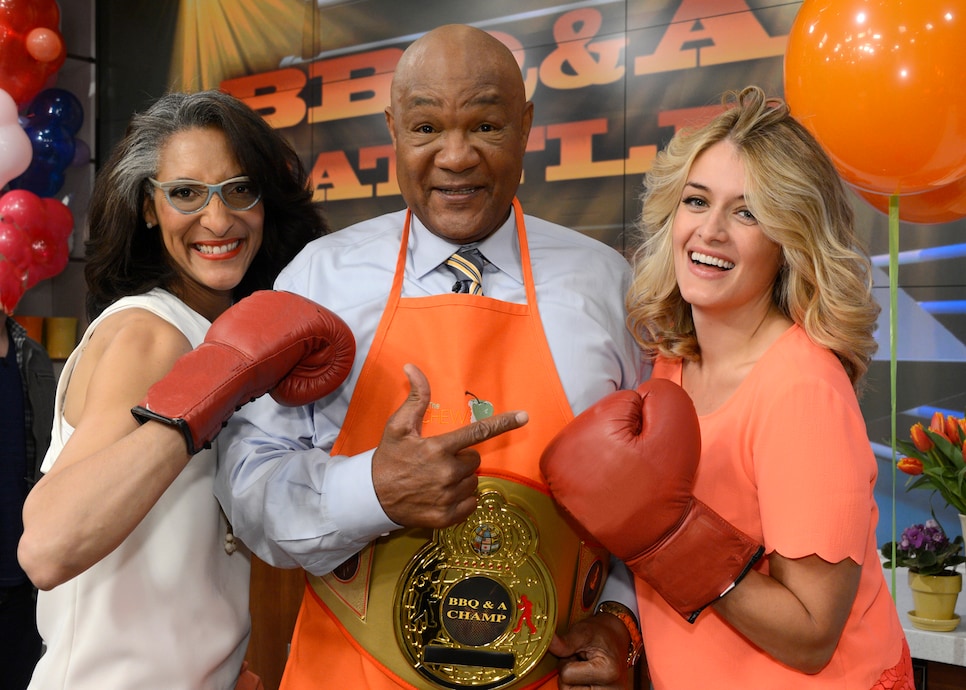 Welcome to 2017, fight fans. If you didn't get enough bloodsport brutality from the 10-round publicity stunt that was Mayweather-Mcgregor, then today is your lucky day... because today is the day (OK, technically the day after) that two-time world heavyweight champion and portable grill magnate George Foreman officially challenged Steven Seagal to a no-holds-barred brouhaha under the white hot light of Vegas.
So why—with everything else currently ailing the world—are these two sentient colostomy bags reentering the public conscious like a humanity-incinerating asteroid? Well, because last week Steven Seagal donned a kimono and waxed not-so-poetic on the NFL protests from the living room of his good buddy Vlad Putin. This apparently reminded Foreman (and the rest of the world) that Seagal still exists, and, with autumn grill sales slowing to a sticky grease drip, Big George couldn't help but get the ol' Looney Toons dollar sign eyes.
The rules, as Foreman proposes them at least, are simple: Foreman boxes while Seagal does some pony-tailed spin kicks for 10 rounds, or until one or both of these bloated red-meat dumpsters keel over and die in the ring (over/under four rounds). So what are the odds Seagal steps to the challenge and this "fight" actually happens? Mercifully nil to none, but if it does fall through, maybe Foreman can be talked into fighting Jean-Claude Van Damme instead…
You are using an unsupported version of Internet Explorer. Please upgrade to Internet Explorer 11 or use a different web browser.