Say what?
Masters 2023: Gary Player sounds off on Augusta National: 'If it wasn't for the players, [Augusta] would just be another golf course in Georgia'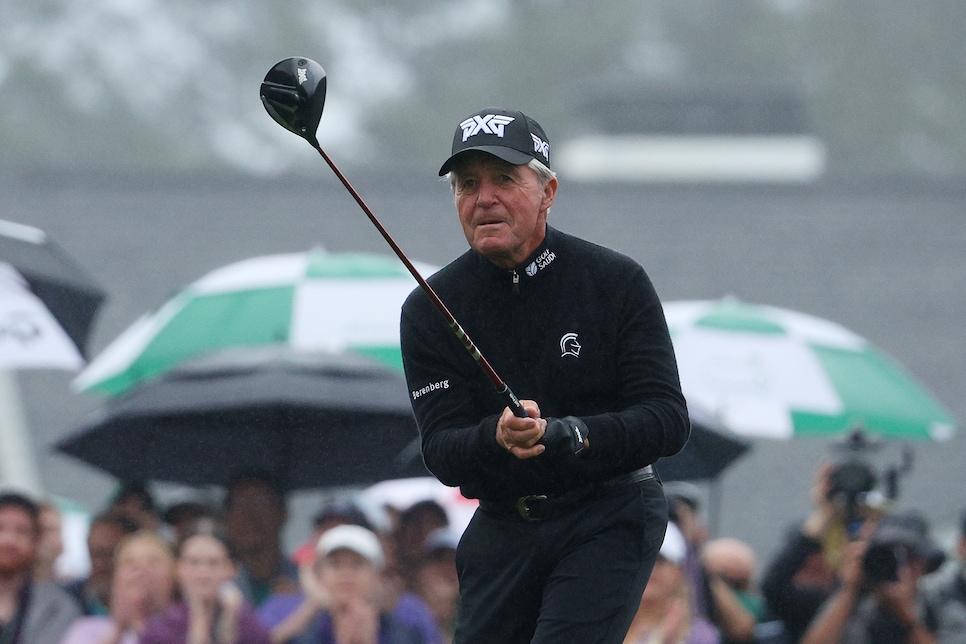 Gary Player is a three-time Masters winner, but ahead of next week's tournament the Hall of Famer said he doesn't feel welcomed at Augusta National.
Player, speaking to the Times, lamented about the limited access he has to the course, calling the situation "sad."
"After all I've contributed to the tournament and been an ambassador for them, I can't go and have a practice round there with my three grandchildren without having to beg a member to play with us, and there's always some excuse," Player told the Times. "It's terribly, terribly sad. I've played my role: I've won it three times, I was in the top-10 15 times, I made the most number of cuts in a row ever. Yet here we are struggling to get a round. If it wasn't for the players, [Augusta] would just be another golf course in Georgia.
"It's just sad—and I put great emphasis on the word 'sad'—that Augusta [doesn't] make you feel welcome in that regard because I helped make this tournament what it is."
This is not the first time Player or his family have found themselves in Masters headlines. For the past two years Player has worn "Golf Saudi" logos during the Honorary Starters ceremony. Golf Saudi is affiliated with Saudi Arabia's Public Investment Fund, and LIV Golf—which is backed by the PIF—is currently involved in a lawsuit that has taken aim at Augusta National and chairman Fred Ridley. Golf Saudi has also been accused as extension of sportwashing by the Saudi regime, attempting to use the sport to improve its image to the western world amid human-rights issues.
"I had probably 50 texts after that, 40 of them said I'm a marketing genius, 10 were like, 'What the hell were you thinking?'" Wayne told Golf Digest last year. "It wasn't premeditated, but it was a tacky thing."
Player, 87, competed in 52 Masters throughout his career, becoming the first international player to win in 1961 before claiming the green jacket two more times in 1974 and 1978. He is scheduled to participate in the Honorary Starters Ceremony before the opening round next Thursday.
MORE GOLF DIGEST MASTERS PREVIEW STORIES: