Bar Bale
Gareth Bale is opening a golf-themed bar in Bristol, England because of course he is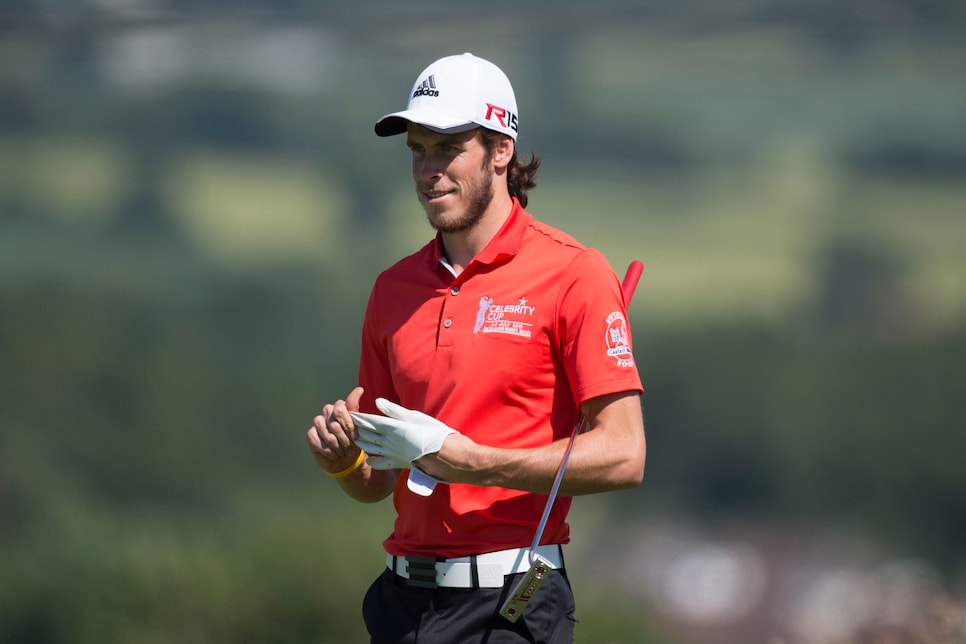 Ironically enough for a guy who has lifted the Champions League trophy four times, won two La Liga titles, and was once the most expensive footballer in the world, Gareth Bale is perhaps best known for liking golf. Obviously amongst golfers, that makes enough sense, but it's considerably stranger in Madrid, where media and supporters alike have regularly maligned the Welsh star for his preoccupation with another little white ball.
All that is coming to an end soon, however. Bale's contract is up in June and he will not return to Real Madrid. Beyond that given, his career remains murky. Will he retire? Will he head to the MLS? Will he return to Tottenham for a third stint? All that remains to be seen, but we now know one thing for certain:
Bale will be opening his own bar ... and it's golf themed, of course.
This week, Bale received final approval and licenses for the second location of Par 59 (a Cardiff location opened in March), an adults-only take on TopGolf that combines two nine-hole mini-golf courses with a late-night bar and full food menu. The vibe is Lucky Strike meets Buffalo Wild Wings and is said to be born out of Bale's desire to give people something to do other than drink when they go out for the evening.
Unfortunately like everything Bale touches, the approval of Par 59 was not without controversy. The Bristol location encountered significant opposition from local residents, who believed the bar would lead to increased noise and "antisocial behavior" in their rapidly developing neighborhood. Despite over 100 objections, however, city officials granted licenses to Par 59 on Friday ahead of an anticipated opening this fall. It may not join the Open rota anytime soon, but more golf in this world is always a good thing.