The Loop
Gardner Minshew off NFL's COVID-19 list, says virus "took one look at me and ran the other way"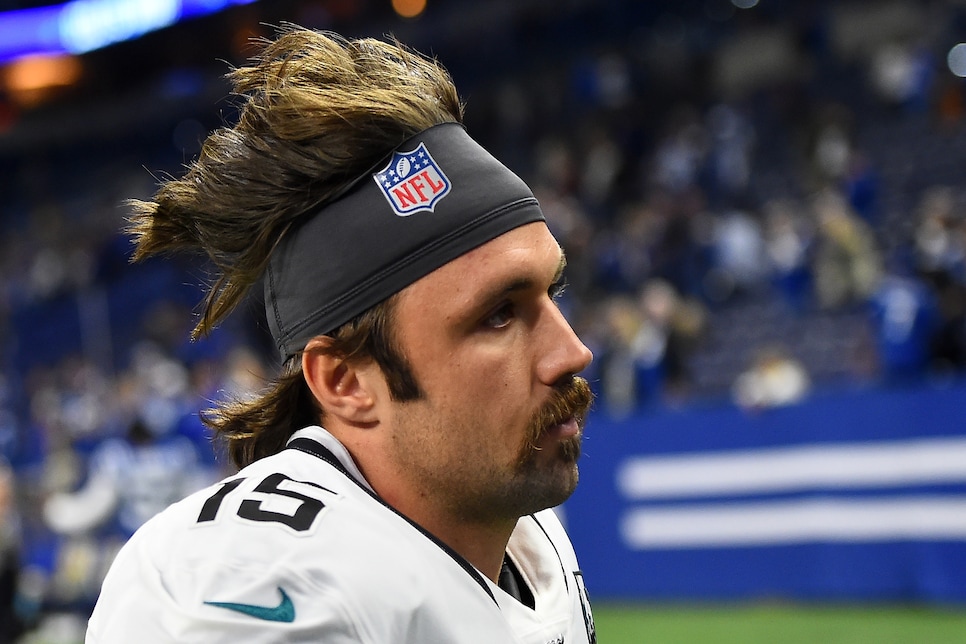 There are men, there are myths, and there are legends. Despite having served just one season of active NFL duty, Jacksonville Jaguars quarterback Gardner Minshew has already ascended to that platinum status. Maybe it's the handlebars and headbands. Maybe it's his freewheeling RV lifestyle. Or maybe, just maybe Gardner Minshew is a legend because not only did he get removed from the NFL's COVID-19 list—reserved for players who come into contact with individuals who have tested positive for the coronavirus—in record time, but also delivered this gem to reporters after rejoining the team on Tuesday.
"I did not contract the virus. It took one look at me and ran the other way. Probably in its best interest."
Gardner Minshew 17, coronavirus 0.
That is Gardner Minshew's experience with COVID-19. It's probably worth noting out that you are NOT Gardner Minshew. You didn't throw for 4,779 yards and 38 touchdowns your senior year. You didn't beat out Super Bowl hero Nick Foles for the starting job during rookie training camp. You did not have Mike Tyson wearing a Jaguars jersey screaming DUVALLLL in late September. You are mortal. Gardner Minshew may not be. Wear your mask. Wash your hands. Don't lick subway poles and if you come into contact with someone has since tested positive for COVID, go get tested yourself. Hang ten. Go Jags.