Celebrity Golfers
Former Super Bowl starting quarterback makes successful USGA debut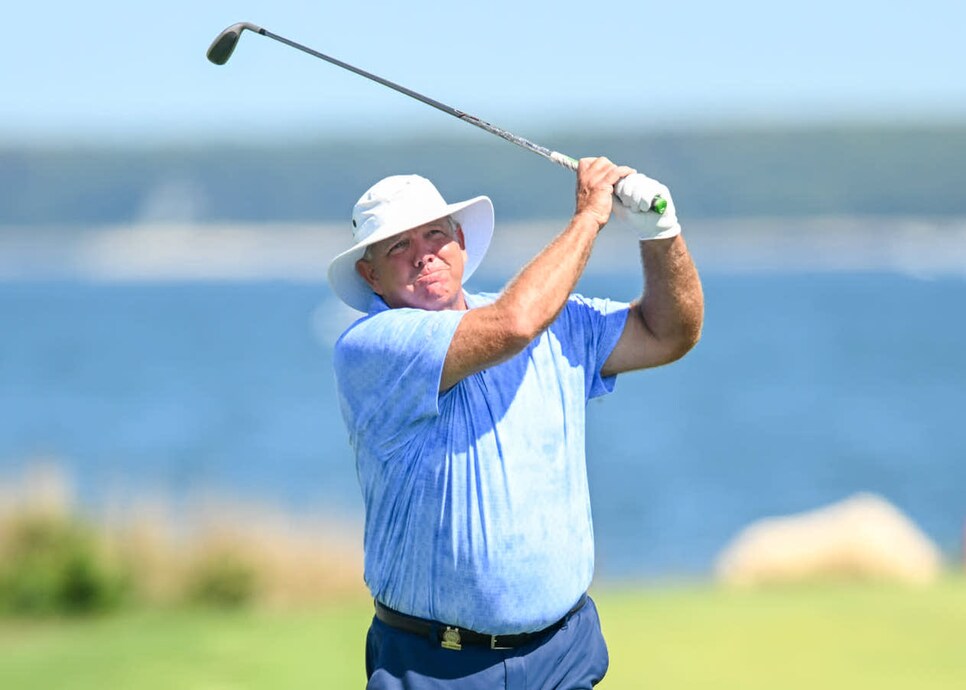 Photo: USGA/Kathryn Riley
Between the FedEx Cup Playoffs concluding at the Tour Championship and all the latest PGA Tour vs. LIV Golf stuff, there's been a lot going on in pro golf. But arguably the coolest story of the week came from the amateur ranks. And it involves an ex-NFL quarterback.
Three decades ago, Stan Humphries won a Super Bowl ring with the Washington Redskins as the backup to Mark Rypien. Two years after that, Humphries led the San Diego Chargers on a surprising run to Super Bowl XXIX, where they lost to San Francisco. And now at 57, he can say he played on a pretty big golf stage as well by qualifying for the U.S. Senior Amateur.
"When you retire from football, after having played in front of 100,000 fans, there's nothing that can fulfill that adrenaline rush anymore," Humphries told USGA.org. "Golf is one thing that, when you get out there, it's out of your comfort zone. Here I am, 57 years old, and I just love it because you get back into the arena and you compete a little bit."
After shooting rounds of 79 and 74 over the weekend, Humphries made it through the stroke-play portion of the event at The Kittansett Club, surviving a 14-for-5 playoff on Monday. He was knocked out in Tuesday's first round of match play by 2018 U.S. Senior Am champ Jeff Wilson. Still, it was a pretty strong performance for someone making his USGA championship debut.
After being a sixth-round draft pick by Washington out of Northeast Louisiana, Humphries played 10 seasons in the NFL. He's in the Chargers Hall of Fame and he shares an NFL record for a 99-yard touchdown pass he threw to Tony Martin in 1994. Now he's consumed by hitting drives much farther—and by knocking in putts much shorter.
"I get tired of playing at home when a guy goes over to your 5-footer and knocks it back and says, 'That's good,' and I say no, it isn't," said Humphries, who has coached girls' high school basketball for nearly 20 years. "I missed a bunch of those today; if they had given them to me, I'd have had a great score!"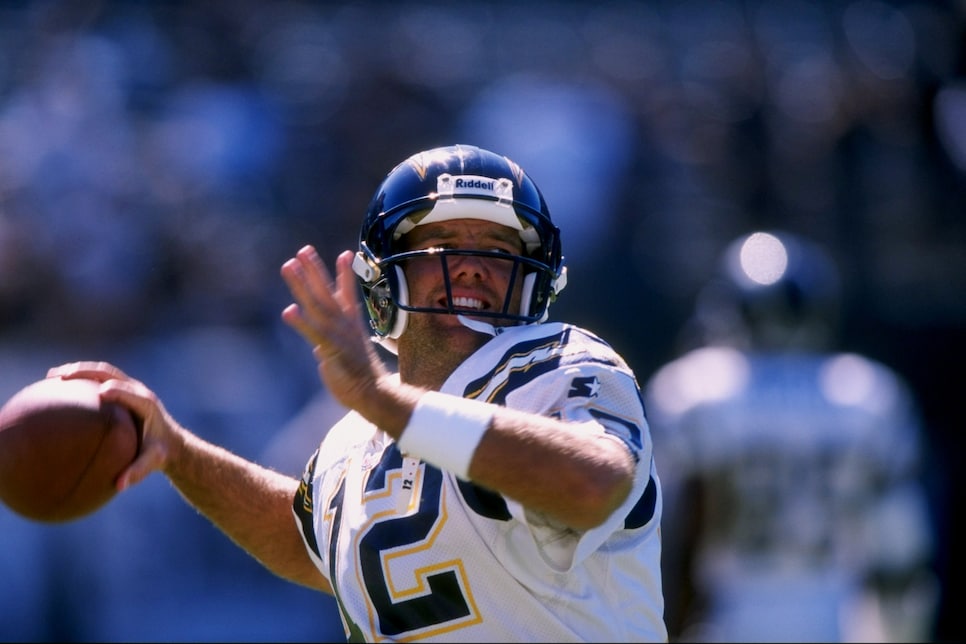 Humphries caddied for Scott Simpson during his PGA Tour win at Torrey Pines in 1998. But this was the QB's biggest playing experience so far after narrowly missing out on getting into the 2013 U.S. Mid-Amateur as the first alternate.
"I'm excited to be up here and be a part of it," Humphries said. "It makes you want to keep fighting and makes you hungry to do it again."
In other words, expect Stan to put the pads—well, polos—back on soon.