Celebrity Golfers
Retired NFL running back Danny Woodhead advances at U.S. Open qualifier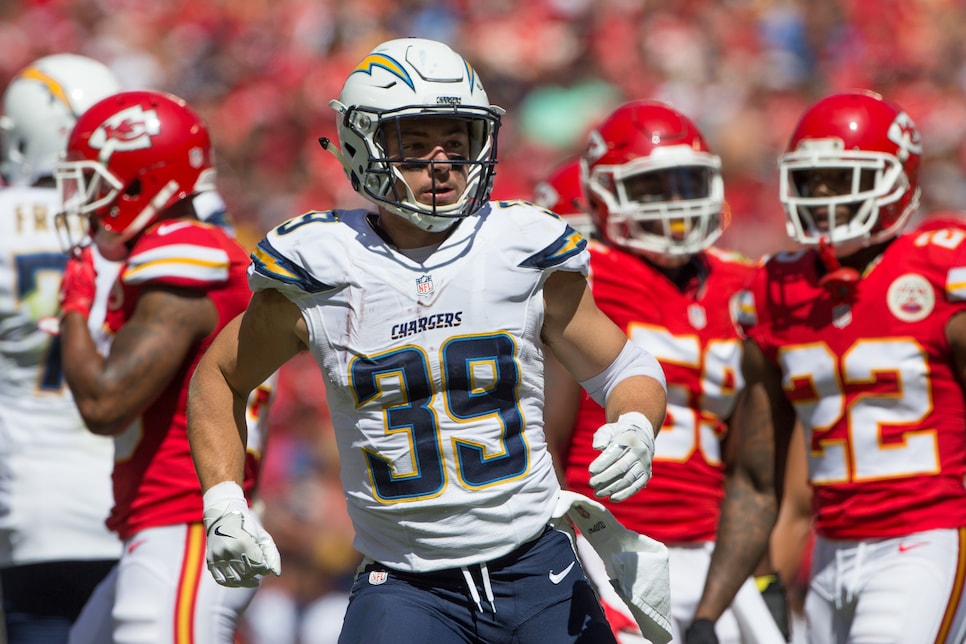 A retired NFL running back best known for being a fantasy football stud is now one step away from accomplishing an amazing golf fantasy.
Sure, it's still a big step, but Danny Woodhead impressed a lot of people by making it through a U.S. Open local qualifier on Wednesday. The former Jet/Patriot/Charger/Raven shot 71 at Omaha Country Club. And he did it in style by draining a clutch curling birdie putt on the penultimate hole.
Fortunately, like during his football playing days, the cameras were rolling:
Woodhead finished tied for third place to grab one of five available spots from the field of 84. Corbin Mills took medalist honors with a 67.
After, the 37-year-old Woodland tried to play his accomplishment down by tweeting "Some people get lucky," and making fun of his birdie celebration:
But there's no downplaying the fact that Woodhead pulled off something that many celebrity golfers including Tony Romo haven't been able to. Of course, the competition will get tougher at final qualifying later this month just like it does the deeper you get into the NFL playoffs. If anyone understands that, though, it's a guy who has played in the Super Bowl.