Tour Life
Harold Varner III was brutally honest about why he joined LIV Golf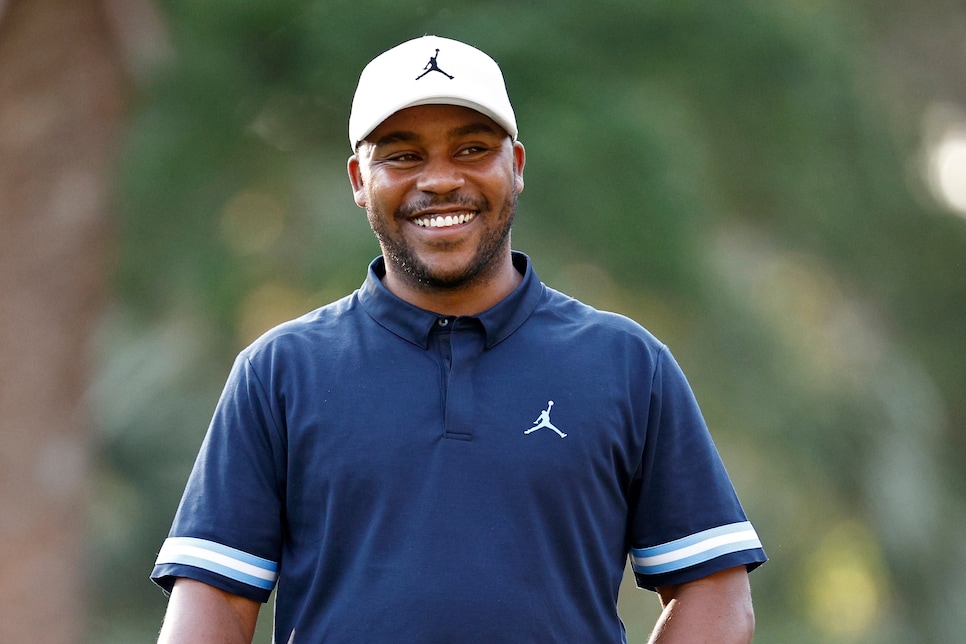 Professional golfers leaving the PGA Tour to join LIV Golf have been on the receiving end of plenty of criticism in recent months. First it was the source of the money for the renegade league. Then it was for choosing the money over history. And lately, the biggest knock has been that guys just aren't being honest about what drove their decision (HINT: Cha-ching!).
Well, you can't put Harold Varner III in that last category.
On Tuesday morning it became official that the popular PGA Tour pro is leaving for LIV (along with five more players headlined by reigning British Open champ Cameron Smith). And he made very clear why he was doing it in a statement later that day:
In other words, show me the money. Show me the money! Show! Me! The! Money!
You get the point. HV3 is getting PAID. Like he said, "it's too big of a financial breakthrough" to pass up for someone who grew up "without much." So good for him. And good for him for being upfront about the situation.
But despite being complimented for his honest on Golf Twitter, Varner acknowledged, "Your opinion of me may have changed because of this announcement." And that included even his biggest fan, Harold Varner Tracker (Yes, Harold Varner has his own Twitter tracker), who was basically left saying, "Say it ain't so, Joe Harold":
At least, for now. The ripples of LIV Golf are being felt far and wide.