Random Daggers
Former PGA Tour pro hilariously bashes Keegan Bradley's tedious putting routine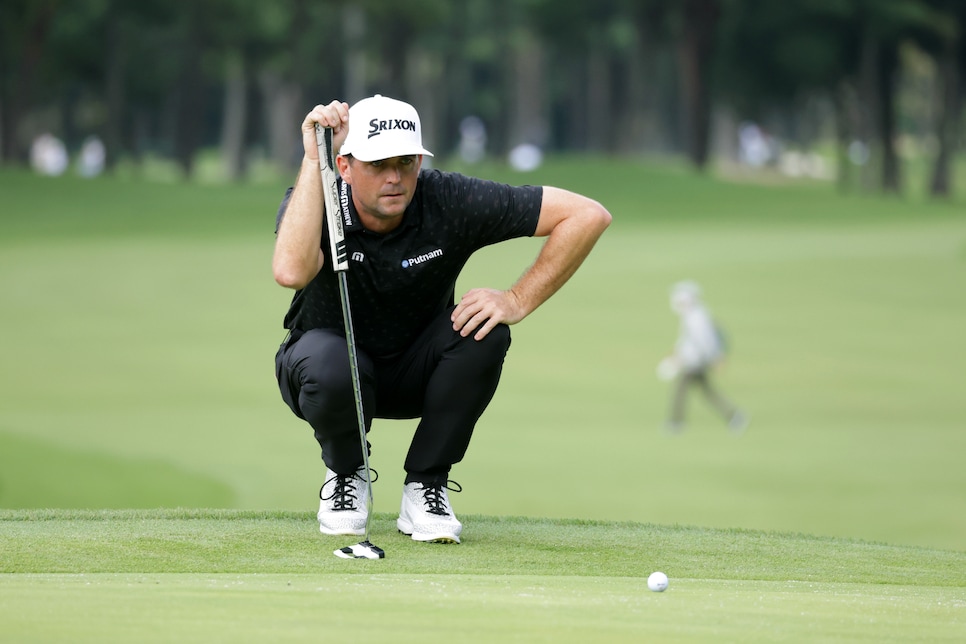 Keegan Bradley had a huge Sunday, winning the 2022 Zozo Championship to end a four-year winless drought on the PGA Tour. But while no one could track him down on the golf course, the #haterz took some shots at him on Twitter.
You see, two things always happen when Keegan finishes high on the leaderboard: 1.) He putts well; 2.) He takes a lot of crap for his putting routine.
There are plenty of weeks when no one notices this tedious process, but it comes under the spotlight when Keegan is in contention. And that was the case once again last week as Bradley was AimPointing his way around Japan.
Along with a clip of Bradley lining up—and eventually missing—a four-footer, Twitter handle @TwoInchesShort posed the following question: "You get randomly paired with this guy and he does this on the first hole. What do you do?" It drew plenty of responses, but none better than from former PGA Tour pro John Peterson.
Obviously, the joke there is that watching that all day would be brutal enough to quit the sport—which is something Peterson already did (for the most part) in 2018. Also, obviously, Keegan Bradley couldn't care less about what John Peterson or anyone else is saying about his putting routine after winning $2 million. He's laughing it up right now for other reasons.
But yeah, that would be tough to watch for four hours. Even if you were playing with a major champ.